Tottenham Hotspur are entitled to high expectations after beating Chelsea 5-3 and Mauricio Pochettino has a new target in mind: third place.
Spurs travel to Crystal Palace this evening for their first Premier League match since the enthralling defeat of the league leaders on New Year's Day. Fourth place has been the target for years at White Hart Lane but Pochettino revealed yesterday afternoon that he hopes to aim for one position better than that.
While Chelsea and Manchester City race off into the distance, Pochettino believes that there is an open competition for the next place, involving Manchester United, Arsenal, his old team Southampton and his current one. As he always says, "everything is possible in football".
Pochettino was asked, at his pre-game press conference in Enfield yesterday afternoon, which was favourite for fourth place.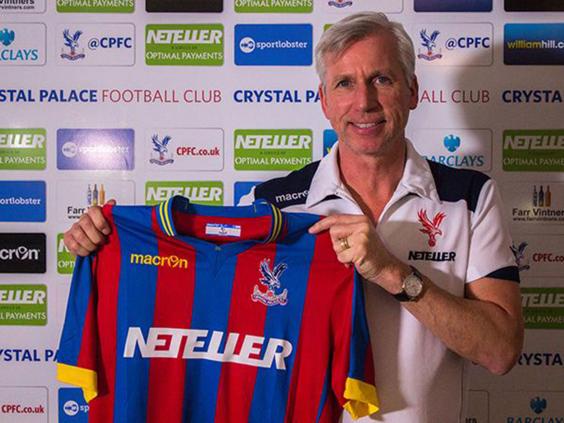 "I don't know," he replied. "But we have to ask who is going to be third as well. Now it is clear that Chelsea and Manchester City will be first and second. But after that, nothing is clear. There is Manchester United and Southampton."
Pochettino's approach to coaching is as much to do with mentality as it about tactics and fitness, and when asked if Spurs could join the competition for third, he said it was all in the mind.
"Everything is possible in football if you believe," he said. "Why not? Southampton is a strong team, West Ham and us we need to try. It is only in our mind and we need to believe. When you believe all is possible."
If this season has been about Pochettino restoring Tottenham's belief, then the 5-3 destruction of Jose Mourinho's league leaders could well be a turning point. "If we believe and we show the way that we showed against Chelsea, all is possible," he said. "But step by step. This is important. There is still five months left of the competition."
The challenge for Pochettino today, more than Alan Pardew's inspiration effect at Crystal Palace or even the relaid Selhurst Park pitch, is to make sure his players stay focused. Beating Chelsea would be meaningless if they threw away points at Crystal Palace. Of course, Pochettino insisted that they would not be allowed to do that.
"Always when the players have a great win or the team have a good win," he said, "we know we need to try to keep the same mentality and say 'come on, this a good opportunity to move forward.'"
"It is not a matter of physical conditioning or doing different drills and systems. It is in our mind. It is important to keep the same feeling we had against Chelsea and being focussed to compete again."
Erik Lamela and Ryan mason are both injured, while Pochettino suggested there was still hope for Emmanuel Adebayor despite his recent absenece from the side. "The last few weeks he has proved his level in training and he is close to being available to have the opportunity to play."