Liverpool manager Brendan Rodgers has suffered a major setback after confirming Daniel Sturridge suffered a new injury during training.
The 25-year-old has not played for six weeks following a thigh strain he picked up on England duty and will face between two and four weeks out after pulling out of training with a calf problem.
Sturridge, who has not played for the Reds since August, was supposed to make his return against Queens Park Rangers at Loftus Road on Sunday.
Sturridge may miss up to another seven matches in all competitions, including the visit of Real Madrid on Wednesday and Chelsea on 8 November; he has only played three of their 10 matches in this campaign.
"Daniel has pulled his calf," Rodgers told the Liverpool Echo. "He's looking at being out for another two to four weeks.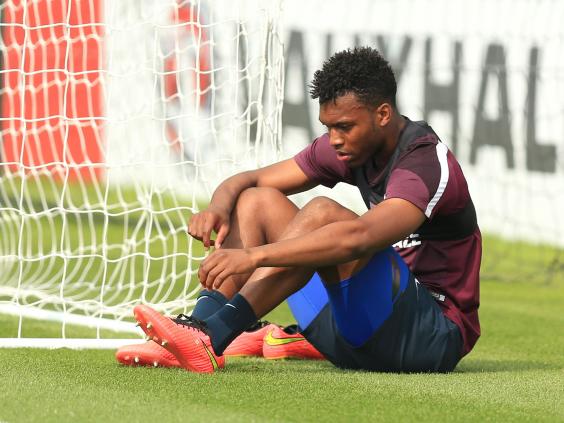 "It's a big blow as we were looking forward to welcoming Daniel back. He has worked tirelessly.
"But we have other players training hard and working hard and we will turn to them. It's why we bulked up the squad in the summer."
Rodgers will likely turn to Mario Balotelli who is yet to score for the Reds in the Premier League since making his £16m switch from AC Milan.
Rodgers is confident the Italian will deliver sooner rather than later.
"Mario is doing his best," he added. "He has worked very hard during the international break.
"He is a really good boy and is so keen to impress. Mario has worked like a lion over the past fortnight.
"Nobody is more determined than him to show his value and worth."