The concern this weekend will about the struggle for goals in his absence. Liverpool have managed only four in four games since Daniel Sturridge departed from the Premier League landscape in late August, having contributed to the early promise that this team of Brendan Rodgers' were ready to drive on. But Sturridge's further two to four weeks out of Liverpool's team, with a thigh strain, actually has a deeper significance.
Without him, Liverpool have lacked that kind of pace at the spearhead of their attack which will have a back four - Queens Park Rangers' -  on the retreat; playing a deep line, in the knowledge that they need two or three yards head start in a foot race against Sturridge. When the defence plays deeper, the midfield must operate two or three yards deeper, too. And that opens up extra space and split seconds for Steven Gerrard -  who has been given far less of it from teams with no Liverpool counter-attacking pace to cause them anxiety.
The tactics of football so often being a science of cause and effect, Sturridge's return is needed to create time and space for Steven Gerrard. That will simultaneously putting to bed the suggestions that the captain has lost a yard and is past his best.
Danny Higginbotham, the former Stoke City and Sunderland centre half who is now a broadcaster and analyst, knows how a defence will drop deep when up against Sturridge. It happened in the 7-0 defeat Chelsea inflicted on Higginbotham's Stoke in April 2010, when Sturridge scored late. Whether or not it is a part of the pre-match tactical plan, the instinct will be to shift back when he is in business.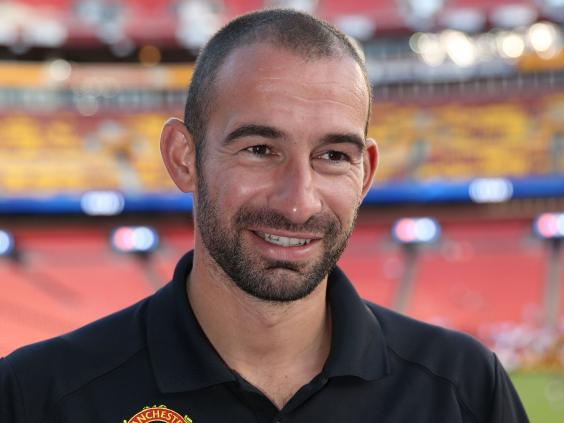 "If I was to play against Daniel Sturridge or Raheem Sterling through the middle of the park, the first thing I'm going to do is give myself two or three yards because I know they can afford to give me that distance and still catch me," Higginbotham says.
"What you have to do as a back four is dictate to the midfield. So I, as the centre back, dictate how high a line we hold. I'm the boss in there. If I'm dropping deeper, my midfield has to drop deeper too - though they might not be happy about it - because you don't want the space between the defence and midfield to get too big. As the midfield drops too, all of a sudden a gap creates between the opposition midfield/defence and the forwards. And that is where Steven Gerrard gets on the ball."
Rodgers has said Gerrard's struggle to dominate games is a consequence of opponents identifying him as the prime creative threat and seeking to kill it - and him - off. But the absence of a counter attacking threat through the middle, with Sturridge injured and Luis Suarez departed, has also been a part of the explanation.
Sterling's speed does not have defenders stepping back because it generally comes down the sides, from where he will probably need to cut the ball back or cross. Balotelli does have pace, though nothing like Sturridge's and he tends to drift wide anyway. That's no problem for the centre back. "So as a back four we are now able to push higher," Higginbotham says. "Gerrard subsequently has seconds less time on the ball and he isn't able to do what he wants to do. That means he is less able to control the game because he needs the movement in front of him. People are saying he is a lesser player. Nonsense. Why is he a lesser player? We need to have the argument."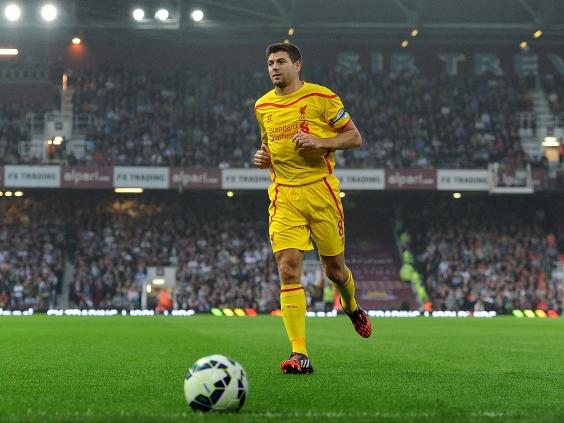 It will helps Gerrard's arc of possibility tomorrow that Liverpool are facing the weakest central defence in the Premier League. There is not too much prospect of Rangers mirroring West Ham United's high line in a game when Stuart Downing quashed Gerrard's threat, earlier this month. Being away from home may also help Liverpool. The onus will be on QPR to attack so that may open up some counter-attacking possibilities. But it is beginning to feel like a distant memory since Sturridge, Balotelli and Sterling all started in the same line-up at Tottenham on August 31 and took the home side apart. Liverpool need Sturridge back – and Gerrard needs him most of all.
Danny Higginbotham co-hosts TalkSPORT's Saturday evening programme, The Season Ticket, with Danny Kelly. He tweets at @Higginbotham05
Reuse content