Liverpool and England striker Daniel Sturridge has revealed an unlikely influence over his career so far - former AC Milan and Italy poacher Filippo Inzaghi.
Sturridge, who started for the first time since August in the 3-2 win against Spurs on Tuesday night, said that the now retired Inzaghi, current manager of AC Milan, was a player he "really liked to watch".
The 25-year-old has been sensational for the reds since moving in January 2013, coring 37 goals in just 55 matches in all competitions, including a career-high 24 goals last season as Liverpool came close to winning the Premier League.
Andrea Pirlo's dream XI
Andrea Pirlo's dream XI
1/8 Gianluigi Buffon

Pirlo's verdict: He has been at the top for so long. He makes saves that no other goalkeeper in the world can make. He knows how to command the defence and give confidence to them.

GETTY IMAGES

2/8 Marcos Cafu

Pirlo's verdict: Trend-setting in being one of the first truly great attacking full backs. Excellent at getting forward, but very strong defensively as well.

AFP

3/8 Fabio Cannavaro

Pirlo's verdict: A true leader that didn't need to ask for respect, but naturally got it. Without doubt one of the best central defenders to have ever played.

4/8 Paolo Maldini

Pirlo's verdict: A defender who could read the game like nobody else, so intelligent and always so calm on the ball. One of the true greats, for both Italy and Milan.

5/8 Philipp Lahm

Pirlo's verdict: One of those players who never makes mistakes, always so reliable for Germany and Bayern. Probably doesn't always get the credit, because it's just so normal for him to be playing at such a high level now.

Getty Images

6/8 Gennaro Gattuso

Pirlo's verdict: Rino is the opposition's nightmare. Even in a training game, he plays like it is the World Cup final. The style of his game allows his team-mates time on the ball. Every team needs a Gattuso.

Getty Images

7/8 Kaka

Pirlo's verdict: I remember how badly we took it as a team when Kaka left Milan. For two or three years he was the best player in the world. There was a point when teams just had no idea how to stop him.

EPA

8/8 Pippo Inzaghi

Pirlo's verdict: Just the perfect goalscorer. We had this most incredible understanding. We did not even have to look for each other. He knew what pass I would make and I knew where he would be. You gave him a chance and he would take it.

GETTY IMAGES
Sturridge, who has played just six matches this season because of injury, says that it was former Chelsea manager Carlo Ancelotti who suggested he study Inzaghi - a move that has clearly paid off.
"I still watch [other players]," said Sturridge, speaking exclusively to Michael Owen and BT Sport as one of its ambassadors.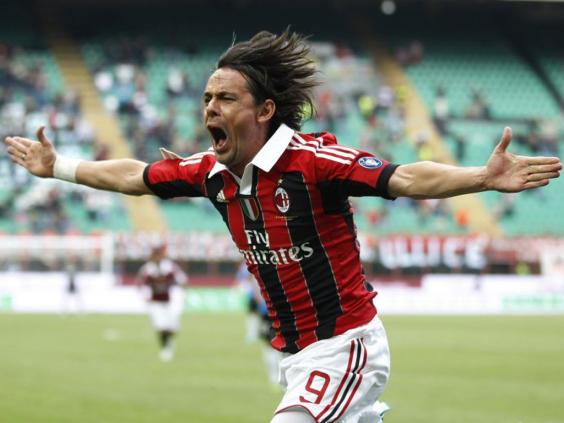 "I watch stuff over five times, I'll watch the same person over five, 10 times. I've got DVDs of Ronaldo, of [Thierry] Henry, of you, [Robbie] Fowler, [Dennis] Bergkamp. The list goes on. I still watch clips. So many different players, I still watch the clips, still watch the moves.
"I remember when I was at Chelsea and Ancellotti used to say 'watch a DVD of Inzaghi' – movement in terms of runs in behind and what makes strikers score goals.
"At the time I used to like to come short and play passes and be more involved in the game, but as time goes on you realise playing on the shoulder does create opportunities, not just for yourself but for your team-mates too."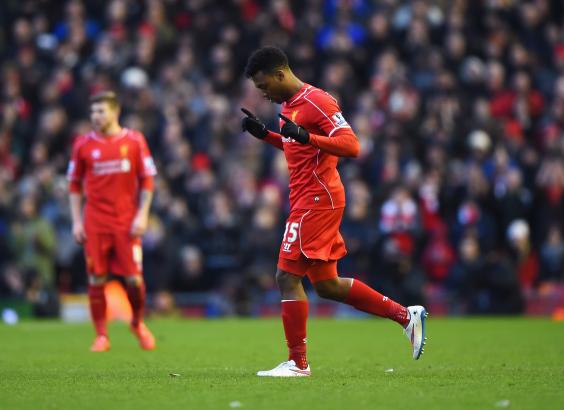 He added: "Inzaghi was one that I really liked to watch, because he was completely different to how I played, but he gave me something I didn't have and actually helped me out a lot. Probably a lot of the goals I score now have come from him."
Inzaghi, once described by Sir Alex Ferguson as "born offside", scored 288 goals in his 21-year playing career, winning three Serie A titles, two Champions League titles and the World Cup in 2006.
In a wide-ranging interview, Sturridge also speaks about Raheem Sterling, his ambitions as a footballer, how he felt Chelsea and Manchester City didn't believe in him and what the Reds can achieve this season.
Watch the full interview on 'Owen Meets Sturridge' at 10pm BT Sport 1 Thursday, 12 February. Watch Crystal Palace vs Liverpool in the FA Cup 5th round on BT Sport 1 from 5pm on Sat, February14
Reuse content