Watch the defensive midfielders very closely and see if they are looking over their shoulders when Manchester United play Liverpool on Sunday, because both of the sides have weaknesses in their defences and those midfielders glancing backwards is a sure sign of that.
We've talked here before about how central defences need leaders and part of that leadership role is to act as the defensive midfielder's rear-view mirror. The midfielder needs the defender to be telling him "cut left" or "cut right" – meaning he will go a yard left or right, knowing that he can be relaxed about the defender covering the space directly behind him. You want your defensive midfielder to be looking forward; anticipating what is happening at all times. If he looks back he is distracted and that puts the defence at risk.
I think the midfielders of both sides will be looking backwards. We are talking about a United/Liverpool match in which the sides are more closely matched than they have been for years. There was that age of United dominance. Then Liverpool's clear superiority last season. And now, something in the middle.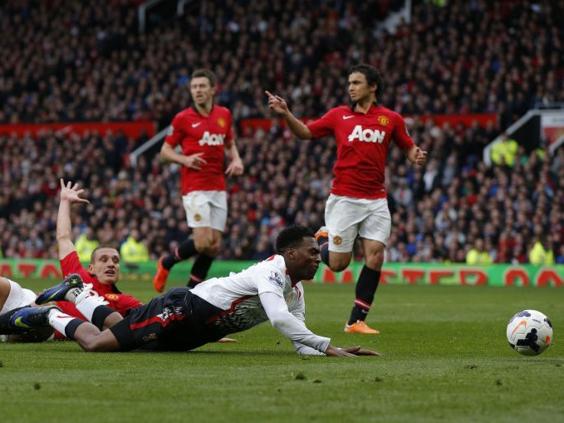 United are the side who look like they have a plan, though. The picture has seemed chaotic when Louis van Gaal has used that three-man defence away at Arsenal and Southampton recently and seen his side overwhelmed early on but I think there was method in that madness. The three-man defence was actually a five-man defence in the first half of those games and what Van Gaal has been employing in the testing away matches is a two-half strategy.
His side let the opposition have possession in the first half, soak it up, frustrate them and then – as the pressure starts to build, with the onus on the home side to score – wait for a player to do what players do when it's getting stressful. Do something they should not or be somewhere they should not. That said, I expect a different United, with a four-man defence and a strategy to go at Liverpool hard.
Liverpool are the side who do not look like they have a plan. What surprised me most about the way they lined up against Basel in midweek was the unwillingness to whip up one of those Anfield storms that I know all too well from experience. There are few better atmospheres when the place comes alive but Liverpool had a timidity. They looked like they just didn't want to concede first.
For me, the problem with their set-up was that they were trying to provide the same kind of service for Rickie Lambert, the only reliable striker at their disposal, they gave to Luis Suarez and Daniel Sturridge last season. Lambert is getting balls to run into the channels, behind the opposition full-backs, when with all due respect to him he just doesn't have the kind of pace to win them.
It seems a bit bleak for Liverpool and Brendan Rodgers at the moment, but I don't think a plan of their own is beyond them. Lambert is a great hold-up player and they can change the dynamics of the game by getting the ball to his chest and feet and getting runners off him.
Once an opposition side see their central defender going up for balls with Lambert they will know there is a chance that the Liverpool striker will win them – and the prospect of Philippe Coutinho, Raheem Sterling or Adam Lallana getting on to them will cause them to drop off.
You will see sides in retreat more, just like they were against Liverpool last season, and that in turn will create more space for a player like Steven Gerrard to dictate the play and pick out passes. It might not be the Rodgers way but beggars can't be choosers when one star striker has been sold, another is long-term injured and another is unreliable.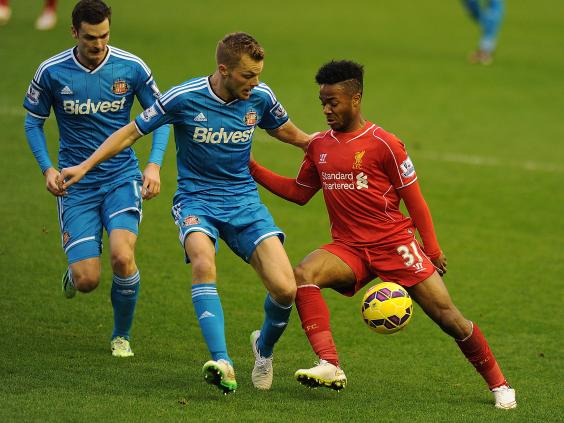 If United capitalise on Liverpool's defensive weakness and win, it will be the first proper evidence that their recovery is real and substantial. If Liverpool take advantage of United's, it will be evidence that they have not fallen as far as people seem to think. The sides might not be the strongest but the match will be as fascinating as ever.
Reuse content