It's great to be back with you for another season, discussing the frequently overlooked aspect of the game we all love – the tactics; the reasons why the teams who should not fail do so, while others become more than the sum of their parts. We'll go beyond the tactical this season too, though – looking at players, managers, challenges and controversies, but striving always to bring evidence and experience to the argument. No top-of-the-head views and sounding off here! It's been gratifying to know that you want a different kind of football conversation from The Independent.
I wanted to start the season by examining five players whose performances and form could have a really significant impact on the nine months ahead of us. It's not an exaggeration to say they could alter the course of history for their clubs. There are other, less well-known names whom we must look out for because they could be surprise packages. But this band of five carry the weight of their managers' expectations. Good luck to them all. Enjoy the season.
Petr Cech, Arsenal
Without any shadow of a doubt, the best signing of the summer so far and the leader who could wipe away the flaw which has been at the heart of Arsenal. I'm talking about that lack of leadership which has contributed to them losing their discipline and falling to pieces in the late stages of games. In 11 of Arsenal's 38 Premier League games last season they conceded in the last 15 minutes. They dropped eight points because of events after the 75-minute mark and that was because they would go chasing the game, both full-backs bombing up at the same time and the anchor of midfield also stepping up.
No fewer than 12 of the 36 league goals they conceded last season were shipped in that final quarter of an hour. Cech is the man who can put a stop to that, the one who will demand that the players directly in front of him don't lose it. He will be their eyes and ears. I've had goalkeepers in my playing career who shouted those kinds of orders so often that I was sick of the sound of them as the game reached those last stages. Mart Poom at Derby was one. Asmir Begovic at Stoke. And I swear that Warren Barton, our defensive leader at Derby, shouted "Keep it tight" 30 times in the last 10 minutes of our game at Old Trafford in 2001. We thanked him for that when we'd won 1-0. It is Cech's impact on concentration levels which will make the monumental difference.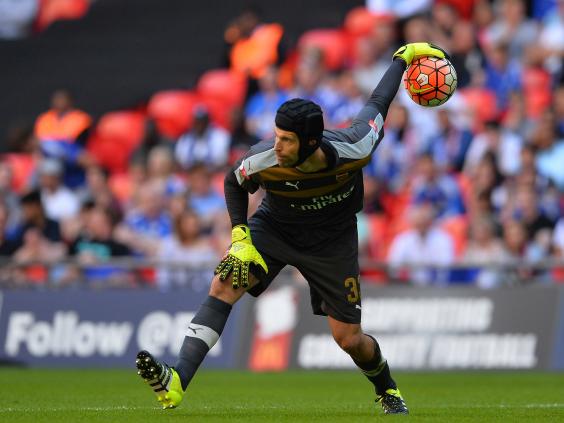 Christian Benteke, Liverpool
Of course, the Brazilian Roberto Firmino is the one who Liverpool fans can't wait to see. But Benteke is the pivotal player on whom Brendan Rodgers' hopes to return to the incredible counter-attacking football of 2013-14 now rest.
It was an ability to stretch defences which made the side so incredibly dangerous in the first 20 minutes of games two seasons ago. That's why Rodgers' instructions to Benteke about the first quarter of games will be: "It's not about you and not about what you want to do with the ball." He'll want him stretching defences, driving past them and forcing them back, probably getting knocked down and battered by defenders as he does so. But by doing that he will create the time and space that Firmino and Philippe Coutinho, tucked in behind him, will need to be dangerous. Defenders will be worrying and wanting their defensive midfielder to stand in front of Benteke to quell him and that's how the space is created. Benteke wasn't Liverpool's earliest capture but he was their most important.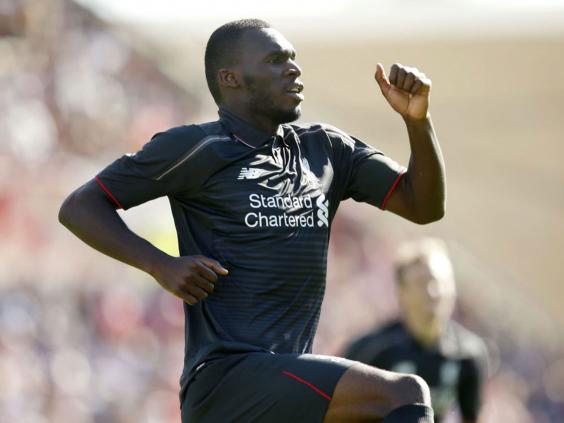 Bojan Krkic, Stoke City
I am fascinated to see if Stoke can kick on and have a very good season, rather than just another good one, and a lot hinges on the Spanish international's recovery from the cruciate ligament knee injury sustained in an FA Cup tie last January. He played an hour in the friendly with Porto last weekend but Mark Hughes, Stoke's manager, has cautioned against too much immediate expectation. When he first came into the Premier League Bojan looked a bit lightweight, but as a No 10 operating behind the centre-forward he can create so many chances and score goals.
Hughes has a lot of attacking pace in his team – Marko Arnautovic, Mame Biram Diouf and Peter Odemwingie – and Bojan is the one who can unlock all that potential by threading the ball through. If he can regain the levels he touched before last winter, he could be a very big name.
Eden Hazard, Chelsea
"Of course we'll watch Hazard," I can hear you tell me! But I'm listing him for a very good reason. People are already talking about Chelsea's quiet summer, Diego Costa's hamstring and the fragility of Radamel Falcao as reasons why the champions may be a lesser force in front of goal. But while I've always been unconvinced by Falcao – he's lost that quality operating on the defender's shoulder – the important factor with Chelsea is Hazard's youth.
When you're only 24 and have a season like his 2014-15 behind you, there is scope to grow and develop in very many ways. I've seen it in so many players of that age whom I've played with. They get physically stronger, actually do less running because they develop a sixth sense about when to make the bursts to maximum effect and when to preserve the energy. They read the game far more. Chelsea are now the young squad of the Premier League. We'll find two of their probable starting XI over 30 years of age. It's a different Belgian player we will see in the months ahead.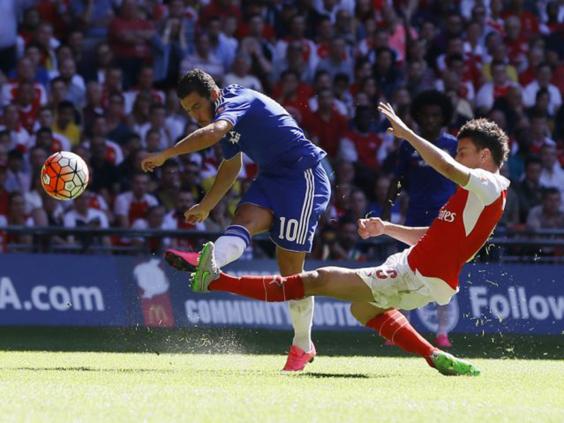 Matteo Darmian, Manchester United
We know all about the way Louis van Gaal wants wide players to work for him, now. It's all about the wingers playing on the "opposite" side – by which I mean, left-sided ones operating on the right (Angel Di Maria last season) and right-sided on the left (Ashley Young) – and "tucking in". It is the full-backs Van Gaal is looking to, to get forward and create the danger down the sides and that means the Italian full-back signed from Torino is a very big part of the picture.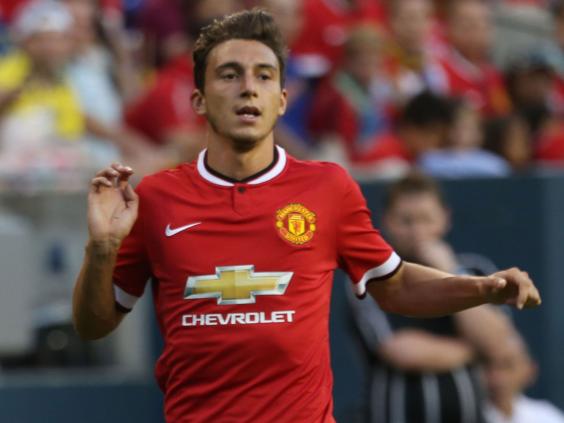 I expect to see two of United's central midfielders being asked to operate box to box – and I suggest that tells us Van Gaal won't play both Michael Carrick and Bastian Schweinsteiger in the same team. Ander Herrera and Morgan Schneiderlin will be the vital runners. But with the central areas swamped, United will be asking the full-backs to add the attacking width as well as the defensive skills. Last season, that responsibility lay primarily with Antonio Valencia – more of a full-back who would back up but rarely venture beyond the wide forward. We're about to find out a lot more about United's new Italian international.
Danny Higginbotham's new TalkSport programme, The Players' Lounge, is broadcast from 7-10pm tonight (Friday)
Reuse content