"What goes around, comes around," as they say, and I believe that after a few years in the shadows 4-4-2 could be ready for a revival.
Formations are all about gaining numerical superiority and 4-4-2 remains the best way of creating a two v one situation against the opposition full-back, increasingly isolated in the era of 4-2-3-1.
In recent weeks we have seen Manchester United try it, a genuine 4-4-2 with width rather than just a diamond. They have the natural wingers – Ashley Young, Angel Di Maria, Adnan Januzaj, Antonio Valencia – to make it work. If United are to hold on to a Champions League place this could well be their best system.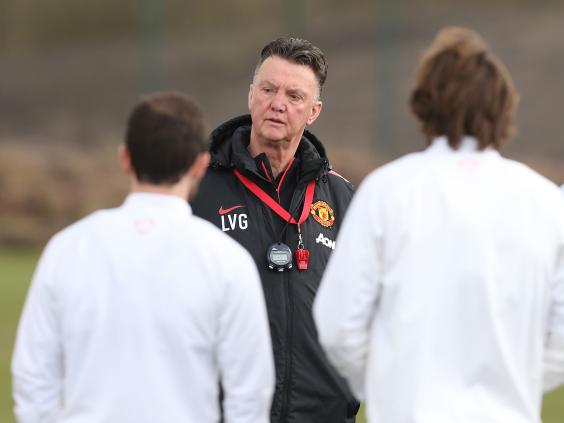 West Bromwich Albion have improved since Tony Pulis introduced a 4-4-2 system there and Bradford City had great success with it in the FA Cup last week.
What it comes down to is the importance of width. You often find that with a  4-2-3-1, 4-3-3 or 3-4-3 the only width, attacking or defending, is from full-backs. The wide players, especially in a 4-2-3-1, are more likely to cut inside, either on to their stronger foot to shoot, or to link with the lone striker. This puts so much onus on the full-backs to hold the width and is why we are now seeing top ones being bought for up to £30m.
But it also means that modern full-backs can be isolated. The central midfielders often struggle to get across to help them out. So if you can get the ball wide, and have a full-back and a winger attacking an opposition full-back together, you can have great joy.
If you want an example, look at Liverpool's 3-2 win over Tottenham last week. Liverpool started with a 3-4-3, but as soon as they could isolate Spurs' left-back Danny Rose they did so – and it won them the game.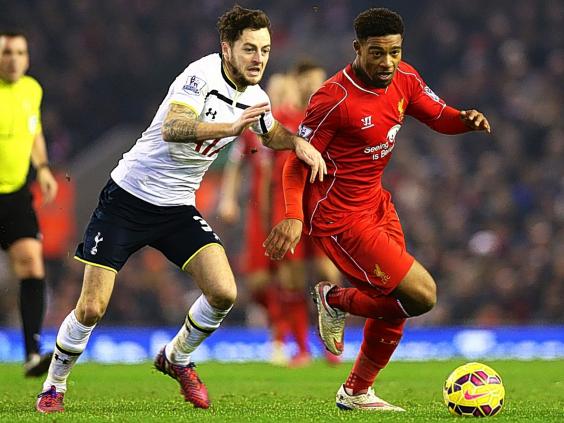 Brendan Rodgers began with Jordon Ibe as right wing-back and Lazar Markovic up close to Daniel Sturridge. But Rodgers quickly sussed out that Christian Eriksen, playing on the left of Spurs'  4-2-3-1, didn't want to defend. Thus every time Liverpool got the ball Markovic pulled out to the right so they were playing with a right-back and a right winger. All three Liverpool goals came from crosses from that side. Eriksen did not want to track back, and so Rose had a real problem.
That shows the importance of outnumbering an opposition full-back and, unless you want to play with three at the back, a traditional 4-4-2 is the best way to do that, with wingers who stay wide rather than cutting inside.
Of course, there are things you have to do to nullify the potential weaknesses of  4-4-2. The deeper-lying of the two centre-forwards has to be willing to drop on to the deepest opposition central midfielder, because otherwise you will outnumbered three against two in the middle of the pitch. But if Manchester United were to stick with this system – and I believe they should – that is the role that Wayne Rooney is perfectly suited to, if he is partnered with the right frontman.
Similarly, you cannot have both full-backs going forward at the same time. If the right-back goes up, the left-back has to tuck in so you still have three at the back as protection from the counter-attack.
I think United and Liverpool will still be up there at the end of the season, fighting for third place with Arsenal, while Southampton will drop away.
Southampton have had an absolutely fantastic season, of course, but with a couple of injuries to key players I think they could struggle. I just don't think they will last the distance.
What sets the big teams apart is their know-how. When it comes to the crunch, United, Liverpool and Arsenal have been there recently. Tottenham have finished fourth before, but not for three years. Southampton have not.
Reuse content