Late nights in Dubai, expletive nicknames for the coaching staff, arriving at an airport late for a Champions League quarter-final with a smile on your face and a self-management help guide. These are the deciding factors behind David Moyes getting the sack as Manchester United's season fell apart.
According to the Daily Mail, all of these occurred under Moyes' 10-month reign at Old Trafford, which also included substitutes making bets on how long the Scot would last as Sir Alex Ferguson's successor and calling for him to be sent off because United would be "better without him".
Upon first reading, it's no surprise that Moyes was sacked on Tuesday morning. But, as reported by The Independent, the decision to make do with Moyes was made back on February following the comprehensive 2-0 defeat to Olympiakos in the Champions League.
While United were able to overturn that result, further defeat to rival Manchester City and Liverpool could not be tolerated, and the final defeat to Everton last weekend proved to be Moyes' final act in charge as 'The Chosen One'.
The next Manchester United manager: Those linked with the Old Trafford hot seat
The next Manchester United manager: Those linked with the Old Trafford hot seat
1/10 Jurgen Klopp

Currently the manager of Borussia Dortmund, Klopp coached his team to the Champions League final in 2013. He also delivered back-to-back Bundesliga titles in 2010/11 and 2011/12, despite Dortmund being in the financial shadow of Bayern Munich. All of that was achieved while playing a distinctive attractive style of football. After six years at the club, it could be time for the 46-year-old German to move on, however he has already said he is happy to stay.

GETTY IMAGES

2/10 Fabio Capello

The former England manager has coached the likes of Real Madrid, AC Milan, Juventus and Roma. He now resides over the Russian national team who topped their group in qualification for the 2014 World Cup in Brazil to ensure they are at the biggest tournament of them all for the first time since 2002.

Getty Images

3/10 Louis van Gaal

Dutchman Van Gaal will be leading his national side at this year's World Cup in Brazil. He has taken charge of both Barcelona and Bayern Munich in the past and won the Champions League in 1995 with Ajax. In total, he has won over 60 per cent of his 780 games in management and he's made it very clear he covets a position in the Premier League. Heavily linked with Tottenham prior to David Moyes' sacking.

GETTY IMAGES

4/10 Sir Alex Ferguson

Considering he's at every game anyway, a switch from the stands back to the dug-out doesn't seem inconceivable for Sir Alex Ferguson. It'd certainly be a popular choice among fans having achieved so much success in his long time in charge. The winner of 13 Premier League titles, five FA Cups and two Champions League titles, if there's anyone who can succeed Ferguson, it's Ferguson.

GETTY IMAGES

5/10 Frank De Boer

Although his managerial experience is relatively small in comparison to other potentials, he has already shown he can win domestically. Since taking over at Ajax in 2010, in his first job as manager, De Boer has won the Eredivisie in three consecutive attempts, with his team currently well clear at the top of the league this season. Has been regularly linked with the biggest vacancies in Europe.

6/10 Antonio Conte

Winner of the Serie A manager of the year in 2011-12 and 2012-13 after leading Juventus to the title in those seasons, as well as a Champions League winners medal to his name as a player, Conte has pedigree. Since taking charge in Turin three years ago, the Italian has returned Juventus to the dominant force in Italy, with the club destined to win their third title in a row this term. That kind of dominance is exactly what United crave.

GETTY IMAGES

7/10 Diego Simeone

Simeone has been enjoying much success since taking over at Atletico Madrid. His excellent win rate has seen the club win the Europa League and Super Cup, and against all odds challenge Real Madrid and Barcelona for La Liga title this season. He'd have to hope his history with David Beckham didn't count against him if Manchester United came calling.

GETTY IMAGES

8/10 Michael Laudrup

Despite a rather sudden and messy divorce from Swansea City earlier this year, Laudrup did show he was capable of managing at the highest level. He won the League Cup with the Welsh club, the first major trophy in the club's history, and he did it with a brand of football that won many plaudits. A legend as a player, the Dane has the gravitas for such a huge position as Manchester United manager.

AP

9/10 Harry Redknapp

Currently manager of QPR, Redknapp has often been a fan favourite across English football, winning manager of the year in 2009/10 as well as the FA Cup with Portsmouth in 2008. At one stage he looked a certainty to be the next England manager, only to lose out to Roy Hodgson.

GETTY IMAGES

10/10 Ex-United players

If Manchester United were to choose from one of their own, they would have plenty of ex-players to pick from. Ryan Giggs is the most obvious choice after being installed on a temporary basis after Moyes' departure. Others in management who served as a player under Sir Alex Ferguson include Roy Keane, Ole Gunnar Solskjaer, both Neville brothers and Steve Bruce. Mark Hughes played for United along with Gordon Strachan and Laurent Blanc. While none of them have particularly overachieved in any of their positions, a former player tends to be popular with fans, and can be rewarded with success.

AP
On the flight home from Athens, Moyes was seen by the players reading a self-help guide titled Good to Great, with the Daily Mail claiming one member on the flight thought at the time "We are the Premier League champions,why on earth did our manager need to read a book to learn how to manage us?"
Having flown to Dubai in January for a training break, Moyes allowed the squad to enjoy a night out after a tough festive period, yet some of the players returned at 5am, waking up other guests in the hotel upon their early-morning arrival.
And when the squad were scheduled to fly to Germany for the Champions League quarter-final second leg against Bayern Munich, Shinji Kagawa was nowhere to be seen. The Japanese midfielder is said to have arrived so late for the flight that United's security staff had to fast-track him through departures just to make the flight, with the 25-year-old reportedly smiling to himself the entire time.
More recently, three unused substitutes were said to have mocked Moyes from the bench by placing bets on when the axe would fall, with Tuesday 22 April proving to be the deciding date in his 316-day reign of the Red Devils.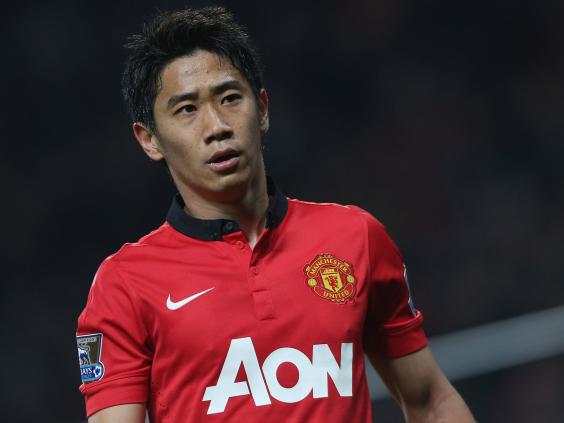 It would not be the only time that discontent came from the reserves bench. In Athens, a call of "Send him off, we would be better off without him" is believed to have been aimed in Moyes direction as the 50-year-old argued with the fourth official. This is not believed to be an isolated incident. One of Moyes' coaching staff was even nicknamed 'F*** off (surname)' given the players animosity for his coaching technique.
In the end, broken relationships and mistrust paved the way for the end of Moyes. The continuous leaks from the dressing room have revealed a deep and poisonous problem within the club that the next manager, whether it's the authoritarian Louis van Gaal or the experienced Carlo Ancelotti or anyone else for that matter, will have to deal with before the club can harbour any hopes of a return to the top.
Questions over his relationships with players Rio Ferdinand and Robin van Persie, as well as player-coach Ryan Giggs, were never properly answered by Moyes, and when further leaks revealed that the Scot had openly criticised the players in question, negativity was going to be the only outcome between the manager and his senor players. Giggs is now in temporary control at United, and although he is not being considered for the permanent role at the end of the season due to his lack of first-team management experience, he is being lined up for the job in the future.
Moyes will hopefully bounce back. The question people want answered now is can United?
Reuse content