It was the sort of comment to raise eyebrows, and maybe would have brought ridicule, had David Moyes not already said something much more notable in those regards. We'll get to that, even if the Sunderland manager will himself never quite get the issue.
Because, after his side had been once again beaten in a dismally drab performance - this time 2-0 away to an admittedly resurgent Leicester City - Moyes came out with a comment that was repeatedly heard in his torrid 10 months at Manchester United. Repeatedly heard, of course, and repeatedly refuted as well as often derided.
"I thought we played well," Moyes had said. He must surely have been one of the few in the stadium to think along those lines. Sunderland had barely created anything, other than yet another replica of apparently every performance we've seen for the past three months, as they failed to score for the ninth match out of the last 10.
By that point, though, no-one wanted to discuss the obvious flaws with the revival of that mantra.
There were the deeper flaws in something else he had come out with, that he hadn't said before, but that warranted further questioning. Moyes had been asked about the coverage and criticism he faced in the last two days, after footage was leaked of him telling a reporter she "might get a slap" if the tone of her questions was repeated again.
"I've been surprised in many ways," Moyes began. "I think the world of football is a great business now. I think it employs an incredible amount of people, whether it be through the media or in the training grounds. And for that reason, football's a big talking point."
There are number of issues with these words, and Moyes does deserve criticism for them.
Because, even if you think that the Sunderland manager had been too severely criticised, even if you think his words were said in jest and were accepted as that by the relevant parties (although some dispute that), it is simply remarkable to say that this was only an issue because football is so high-profile.
David Moyes' dream Manchester United side
David Moyes' dream Manchester United side
1/11 David de Gea

De Gea was Moyes' first-choice 'keeper throughout his short reign at Old Trafford.

Getty

2/11 Rafael

Fans' favourite Rafael was preferred at right-back for much of Moyes' tenure.

Getty

3/11 Chris Smalling

Smalling began to emerge as the preferred partner for Phil Jones towards the end of Moyes' reign, following the Rio Ferdinand's decline and Nemanja Vidic's arranged transfer to Internazionale.

Getty

4/11 Phil Jones

Jones was seen as the future of United's backline by Moyes and made 39 appearances during the 2013/14 season.

Getty

5/11 Patrice Evra

Evra played more times than any other defender under Moyes. Despite signing a one-year contract extension at the end of the 2013/14 season, he was shipped off to Juventus following Moyes' dismissal.

Getty

6/11 Toni Kroos

Moyes claims United had a deal done for Kroos, then at Bayern Munich. The transfer fell through, however, and Kroos now plies his trade at Real Madrid.

Getty

7/11 Cesc Fabregas

Fabregas was one of Moyes' primary transfer targets upon accepting the United job. He claims that the club "thought we would get right up until the last minute".

Getty

8/11 Cristiano Ronaldo

"I remember when I first met Sir Alex and he always said there was a chance Ronaldo might come back," Moyes said. Just how good a chance that was is open to interpretation.

Getty

9/11 Juan Mata

Signed by Moyes during the 2013/14 January transfer window, Mata would likely have been a mainstay in the Scot's side if he had stayed on Old Trafford.

Getty

10/11 Gareth Bale

Moyes' no 1 target in the summer of 2013. He admits, however, that Bale had made his mind up on Real Madrid.

Getty

11/11 Wayne Rooney

Played more than the waning Robin van Persie during Moyes' only season. Retained the manager's trust and would likely have led the line had Moyes stayed.

Getty
The reality is probably the exact opposite. If those words were said to anyone in any other industry, the situation probably would have been much more serious, and the inquest doubtlessly would have been tougher than what Sunderland's statement indicated they subjected their manager to.
It genuinely casts doubt on whether he understands what the problem is, given his apparent bemusement at the response.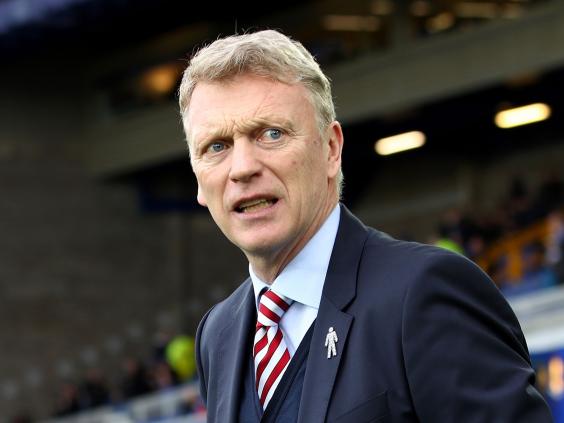 Then again, you could also wonder whether he understands what the problem with his team is, given that he thinks the massive eight-point gap between safety and Sunderland at the very foot of the table is down to "small things". Moyes went on about his team's chronic struggles to score as if they were just a quirk of luck, something that will even itself out with a bit of a tweak.
Sunderland feel like a club sleepwalking to relegation, something all the more conspicuous because it has usually been a managerial change around this time of year that has jolted them into a survival surge
"Getting Victor Anichebe back will help a little bit. I'm not saying he was going to score us 10 or 20 goals, but he will help us make more opportunities. We had some great deliveries from corner kicks. So you couldn't say it was anything to do with the deliveries. We just needed someone to put a head on them."
You could completely say something about the deliveries, though, because the deliveries are almost the problem. They're literally all Sunderland seem to have going forward beyond the hope of Jermaine Defoe doing something out of nothing. They create nothing. It is a continuation of what he was most castigated for at Manchester United, particularly from that notorious 2-2 draw with Fulham in February 2014. All they do is cross. There is nothing else to it, no constructive build-up, no apparent modern thought about how the game is played.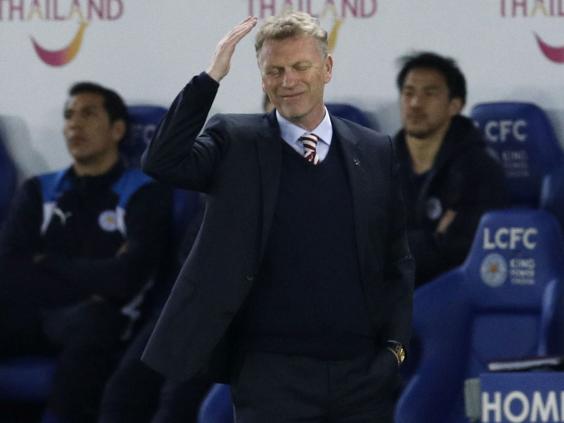 He badly needs to turn that around to turn this season around, but there are no suggestions that's about to happen.
They instead feel like a club finally sleepwalking to relegation, something all the more conspicuous because it has usually been a managerial change around this exact time of year that has jolted them into a survival surge.
Moyes could well have been sacked for his words if he was in any other business than - as he puts it "the world of football". Then there's the actual football he plays.
That's something else difficult to get right now.
Reuse content