At a time when Manchester United are so short of centre-halves – Louis van Gaal had to start the season with debutant Tyler Blackett last week – fans could be forgiven for looking at the opposition captain this afternoon and wondering if, perhaps, they let him leave too early.
Leading out Sunderland today at the Stadium of Light will be John O'Shea, who spent a dozen years at United, earning nearly 400 appearances and a shelf of medals without ever nailing down a regular first-team spot; Rio Ferdinand and Nemanja Vidic were just too good. So, in 2011, O'Shea moved on to Wearside in search of regular first-team football.
Now, though, the 33-year-old is just the sort of experienced defender the club needs in the wake of that pair's departure. Not that the duo are the only familiar faces who will not be in the visiting line-up. "It will be odd playing United without Vidic, Rio, [Patrice] Evra, but particularly [Ryan] Giggs because he was there so many years," said O'Shea.
"It was weird going down to Old Trafford last season and seeing him as the manager. It was incredible, you know, but I'm sure it's given him a taste of what's to come."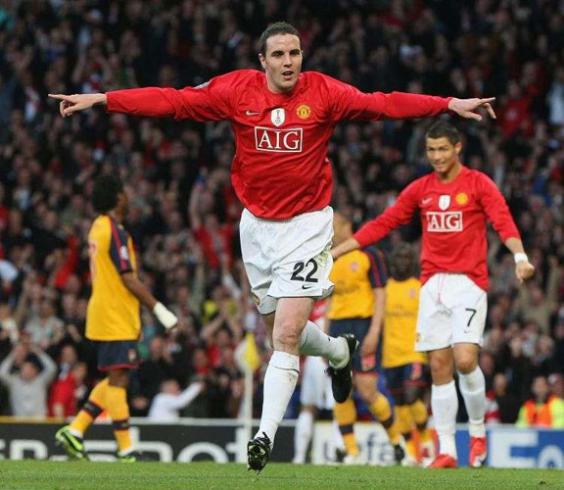 Sunderland won that match last spring, one of the extraordinary results that facilitated their remarkable escape from Premier League relegation. It also indicated United's problems went a lot deeper than David Moyes' management.
"It wasn't nice for Giggsy, but that was a special day," said O'Shea. "We won in the League Cup game against them [on penalties, in the Capital One Cup semi-final second-leg], that was an incredible night, but for Premier League survival when we won there it was so crucial."
O'Shea has become used to managerial change at Sunderland – Gus Poyet is his fourth in as many years – but the experience is new to his old club.
"It's going to be an interesting season, everyone is waiting to see how they're doing," he said. "They've lost a lot of experience but have got a very experienced manager who has been successful wherever he's been.
"He looks a great character whenever he's being interviewed. He came across very well with the Dutch team during the  World Cup.
"Expectation levels are always sky high [at Manchester United] and that won't change. Obviously, after last season, people are saying, 'Oh, they need to get to the top four, they need to get this'.
"Expectation is always very high there, they always expect to be challenging for every trophy they get involved in and that won't change.
"Not being involved in Europe will help in the sense that they will be fresh and they will be able to prepare very well for Premier League matches. They will try to use that as a positive."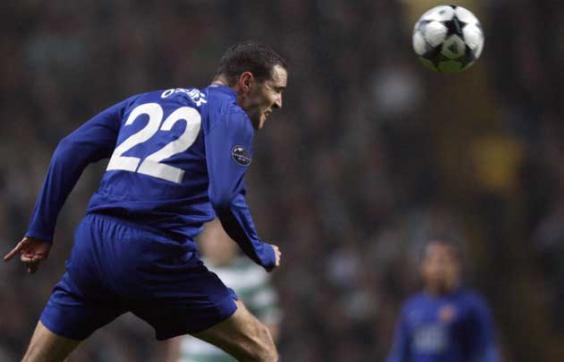 Sunderland have expectations of their own after the late-season revival under Poyet but a quiet summer in the transfer market has raised fears that another season of relegation struggle could be looming. 
O'Shea admitted the lack of signings compared to last summer's upheaval could be a bonus but cautioned: "You always need a competitive squad. You always need the quality. It's not the quantity, it's the quality, that's the important part. If you see any team that has success, done well throughout the season, it's the competitive squad where you can put the quality in to replace the quality that's been injured or suspended.
"If we can get a couple more in before the end of the transfer window that'll be brilliant. The manager and the board and everyone are trying to do that. You do just need that little bit more quality."
Sunderland's big signing has been Jack Rodwell, who is looking to rebuild his career after a frustrating time at Manchester City. "His attitude is fantastic and he's hopefully going to be a big, big star for us," said O'Shea. "He has a real confidence to get on the ball and show what he can do driving forward with his runs into the box.
"You saw the teams that were interested in him when he was at Everton. It didn't go to plan for him at City but he has big ambitions, he wants to get back in and be involved with England as well and we can do that for him."
There was one significant addition to O'Shea's family this summer, a daughter, Ruby, to join Alfie. That could have affected pre-season but, said O'Shea, "that is the advantage of being able to shift the family back to Ireland for a couple of weeks".
Ruby is back now, but O'Shea hopes the only people suffering sleepless nights this week will be the men running his old team.