While concerns over his fitness continue to linger, Diego Costa's desire and fighting spirit have not been in doubt since his £32m move to Chelsea.
Since his arrival at Stamford Bridge the 25-year-old, who has nine goals in seven Premier League matches, has shown he is not afraid to get involved in the less glamorous side of the game.
As well as a phenomenal scoring touch and work rate Costa, against Everton's Seamus Coleman and Tim Howard and Manchester City's Pablo Zabaleta, showed he is not willing to shy away from provocation.
Costa, who is expected to play his first match for the Blues since 5 October against Queens Park Rangers on Saturday, has revealed how he has "always hated losing".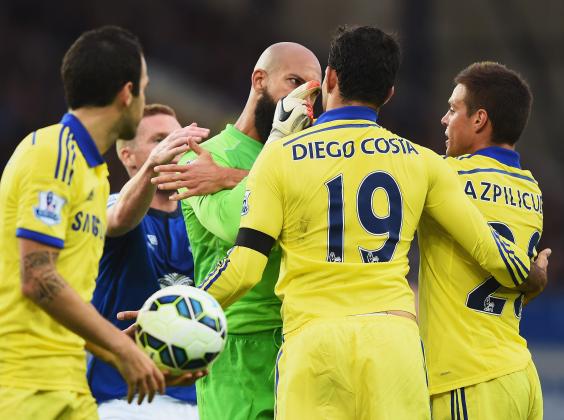 "I don't often like talking about my strengths and weaknesses but I do recognise that something fundamental in me is that I commit myself totally and give my absolute utmost during every single match," the striker told Champions magazine.
Since I was a kid I've always had a fierce hunger for victory inside me. I've always hated losing. Defeat can be useful for you if - and only if - you draw important lessons from it. My hunger to win is one of my fundamental assests.
Video: Premier League Preview 
"If one day I lose that desire then I'll not be useful any more."
The former Atletico Madrid striker also admitted his disappointment at losing the Champions League final against Real Madrid last season, a game where he lasted just nine minutes.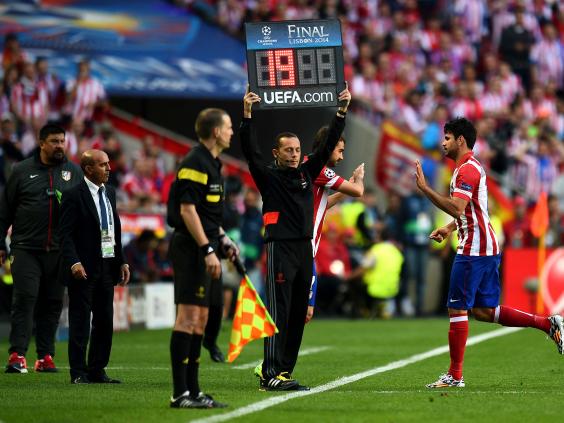 "It was really tough, because we were already in the last seconds of the game and then Madrid scored that goal... it was brutal.
"Perhaps if her had lost the final in a different matter, maybe we wouldn't have suffered so much."
He added: "However, I have to keep working hard, I still have many years ahead of me in my career, so I hope I will be able to play in another final - to have another opportunity to win this competition."
Reuse content