Riyad Mahrez, Jamie Vardy and Mesut Özil were the standout performers in the Premier League during the first half of the season. They - along with the likes of Ross Barkley, Romelu Lukaku and Kevin De Bruyne - make up some of the most selected players in fantasy football after the opening 20 games. 
While one group of players have made themselves the most popular players to feature in fantasy football sides up and down the country, a new group will emerge in the second half of the season. The players that are unlikely to currently feature in your fantasy football team, whether it be because of injury, form or a combination of both. However, this group have all the attributes that your fantasy football team needs to push on in 2016.
Which fantasy football players are the ones to watch out for during the second half of the Premier League campaign? The Independent have teamed up with fantasy football game www.oulala.com to reveal the top ten players to keep a close eye on in 2016. 
Oulala's extensive database of statistics, which comprises 70 different criteria sourced straight from Opta, is the perfect tool to identify which players to hold, which to drop and which to bring in. 
Here, we reveal the ten players that you simply must look to include in your fantasy football team in the second half of the season to gain that all important advantage over your rivals.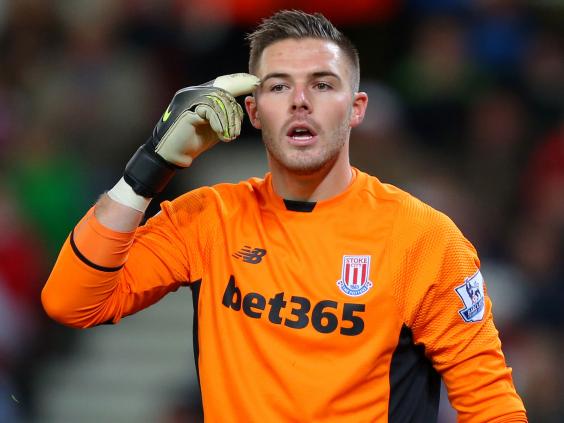 Jack Butland has undoubtedly been one of the Premier League's standout goalkeepers this season. The Stoke City shot-stopper has collected eight clean sheets from 20 appearances, just one fewer than the league's best, Petr Cech (9). Impressive considering Butland has been one of the busiest keepers, making a total of 61 saves, one less than Sunderland's Costel Pantilimon who tops the list. The 22-year-old also boasts 61 of a possible 62 claims, a exceptional success-rate of 98 per cent. Butland will be looking to continue his excellent form into the second half of the season in the lead up to this summer's European Championships.
David Silva makes Manchester City tick. In his 12 appearances this season, City have enjoyed a win-rate of 75 per cent. While for the eight games that the Spaniard has missed, that has dropped dramatically to 38 per cent. Of any player with more than five assists this season, only Mesut Özil (102) can boast a better minutes to assist ratio than Silva (127) for each of the seven goals that he has made. If City are to mount a serious title challenge then Silva's form and fitness will be key. 
In recent weeks Yaya Touré has been in exceptional form. In his last four Premier League appearances the Ivorian has netted three goals. In the same period, Touré has had 12 shots, alongside striker Wilfried Bony, the most by any player in the Manchester City team. His shot conversion rate sits at 25 per cent. He has also been the most active player in the side during this time, completing an average of 60 successful passes per game with an accuracy of 87 per cent. Manuel Pellegrini will be looking to the midfielder to continue this hot run of form into the second half of the season.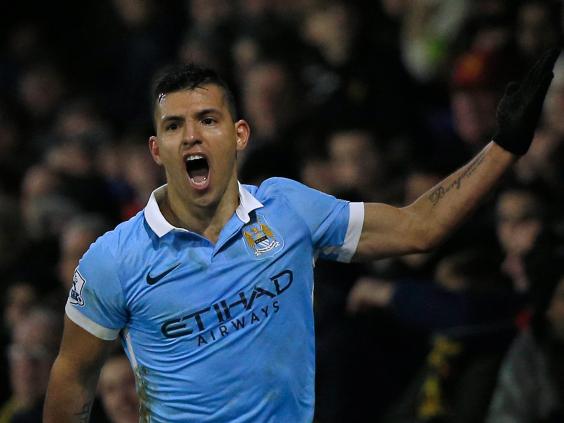 When fit, there's no better forward in the Premier League than Manchester City's Sergio Agüero. Despite playing less than half the number of minutes than the league's top scorers, Agüero still sits as the league's seventh top scorer with eight goals, testament to the impact that the Argentine has when he plays. This is highlighted further when focusing on minutes per goal. Of the league's top ten scorers, the 27-year-old leads the minutes per goal ratio table, averaging 110 minutes for each of the goals he has scored. In contrast, joint top scorers Jamie Vardy and Romelu Lukaku have each taken an average of 117 minutes to net each of their 15 goals. 
Despite recently returning from an ankle injury, keeping the Frenchman out for seven games, Dimitri Payet still remains West Ham's top scorer with five goals, as well as the side's joint top provider with three assists. The Hammer's form dipped when the 28-year-old picked up his injury, from a 54 per cent win-rate with Payet in the side, to 14 per cent without him. The midfielder leads the Premier League for chances created on a per minute basis. Narrowly edging Mesut Özil's average of 22.37 minutes, Payet has taken 22.15 minutes for each of the 48 chances that he has created.
Aaron Ramsey is beginning to show the form that we have come to expect from the Welshman. In his last six games Ramsey has scored two goals and provided one assist. However, delving deeper into his stats further potential is revealed. The 25-year-old has taken the most shots by any Arsenal player during this time (12) and is only second to Mesut Özil for chances created (9). Ramsey is also seeing more of the ball than any other player in the side, completing an average of 72 successful passes per game from his last six matches, boasting an accuracy of 89 per cent in the process. 
With Alexis Sánchez due back from injury in the next few weeks, the Chilean is a player that oozes class. Having missed Arsenal's last six league games, Sánchez was at the heart of the action prior his hamstring strain. In his opening 14 league appearances, the 27-year-old had taken the most shots by any player in the side (57) with an accuracy of 55%, resulting in six goals. Sánchez also turned creator, providing 23 key passes and one assist. He was also the club's top performer for take ons, completing a total of 46 dribbles. Arsene Wenger will look to the winger to recapture that form as Arsenal target their first title win for over a decade.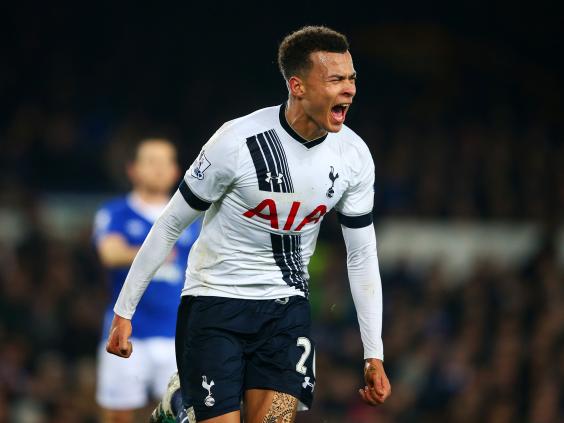 Dele Alli has arguably been the Premier League's biggest revelation and he appears to be getting better and better as the season unfolds. Three of the Tottenham midfielder's five goals this term have come in his last six games, a clear sign that Mauricio Pochettino's decision to push Alli further forward was the correct one. During this period, Alli has had as many shots as Spurs striker Harry Kane (17), however with a superior accuracy (67 to 58 per cent). In his last six appearances the 19-year-old has also turned provider, creating 11 chances and registering two assists. 
Of Guus Hiddink's three games in charge at Chelsea, Kurt Zouma has featured in two. Both appearances under the new manager have seen Zouma help his side to back-to-back clean sheets against Manchester United and Crystal Palace. Whereas in the game that he missed against Watford, Chelsea conceded two goals, a clear sign of the importance the 21-year-old brings to the side's defence. Zouma has made more appearances (18) than both John Terry (15) and Gary Cahill (12). He has also outperformed both players, winning more tackles (18 to 12 and 9), more aerial duels (49 to 26 and 31) and more clearances (93 to 59 and 62). 
Diego Costa appears to be a man transformed  under new Chelsea manager Guus Hiddink since the Dutchman arrived before Christmas. The Spaniard has netted three of his six league goals in his last two appearances, having taken 14 games to do the same under Jose Mourinho. Costa has improved in other key areas too. The 27-year-old is also winning a higher percent of duels (43 to 35) since the change of manager at Stamford Bridge. The striker's form will be crucial to Chelsea's push up the table during the second half of the season. 
Stats supplied by daily fantasy football game www.oulala.com
Follow Oulala on twitter @OulalaGames
Reuse content