Dwight Yorke says that he has not taken a job in football management yet because he can't even get an interview, and believes that the reason for his struggles is a combination of being black and lacking experience.
The former Manchester United striker has made his intentions clear that he would like to take his first steps into management, and has completed all of his coaching badges to open the door to a move into the dug-out.
Yorke says that he wanted the Aston Villa job following Roberto Di Matteo's sacking at the start of the month, but while he accepted that his lack of experience as a manager may prevent him from receiving the job, he bemoaned not even getting a chance to press his case to take charge of his former club in the form of an interview.
It's something that he has previously experienced, and after seeing Steve Bruce take the hot seat at Villa Park, Yorke has felt it necessary to speak out about black manager in England constantly "hitting a wall".
Asked if his colour had something to do with his struggles to get into management or if it was his lack of experience, Yorke told Bein Sport: "I think there's a bit of both there. I genuinely think there's a bit of both.
"It's often been discussed, no-one has really taken it up, but I do have a tendency when I speak to everybody, certainly black players who are trying to break into managerial department are coming up against the same concept because of your race.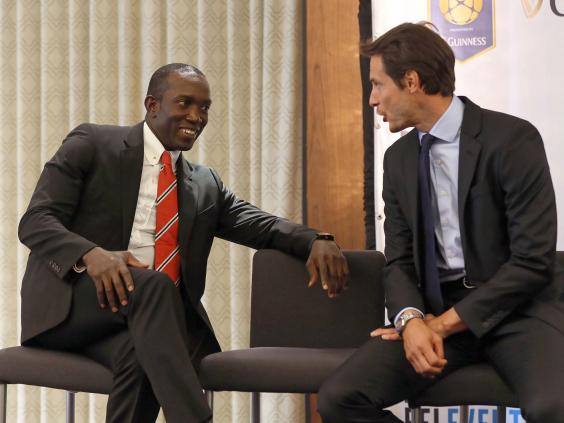 "You keep constantly hitting a wall, keep constantly not getting anywhere and even with all the noises that I've made, I've even tried to get in at Villa at this point. What I'm saying is that it would have been nice to just have your thoughts heard.
"Ok, maybe you will never get a chance to be a manager but it would be nice to go in there, present yourself, get to know that person and [have them] say, 'Ok, Dwight, we like your concept, but you're not experienced enough. Go away and do this or do that.'"
Top 10 Premier League shirt sales
Top 10 Premier League shirt sales
1/10 10. Marcus Rashford

Manchester United

Getty

2/10 9. Eden Hazard

Chelsea

Getty

3/10 8. Dimitri Payet

West Ham

Getty

4/10 7. Sadio Mane

Liverpool

Getty

5/10 6. David De Gea

Manchester United

Getty

6/10 5. Philippe Coutinho

Liverpool

Getty

7/10 4. Mesut Özil

Arsenal

Getty

8/10 3. Alexis Sanchez

Arsenal

Getty

9/10 2. Zlatan Ibrahimovic

Manchester United

Getty

10/10 1. Paul Pogba

Manchester United

Getty
Yorke's only coaching experience has come with the Trinidad and Tobago national team, although he has sought opportunities in England to no avail. He stressed that he will continue to look for opportunities across the Premier League, but did express his frustration at being repeatedly overlooked.
"I'm still looking to get in," Yorke added.
"I've done all the coaching badges at St George's and the one thing I find very difficult, let alone get a job, is to even get an interview. I'm finding it very, very difficult at the moment.
"Yes, you are doing all your coaching, all your badges, but then when it comes to getting a job, you are not even getting an interview.
"It's all about who you know as well, that has to play a role. Despite all my experience of being a player, I've never had the experience of being a manager which is a different concept from being a coach."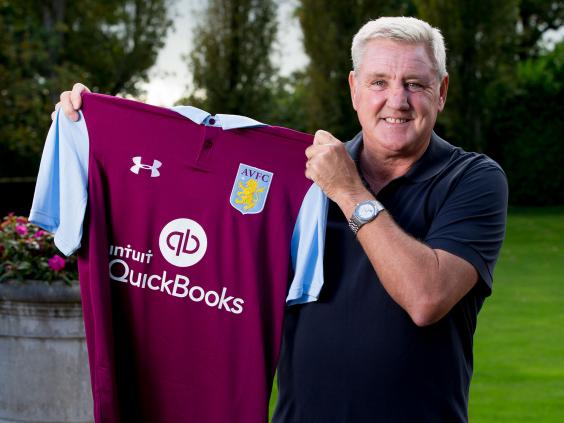 Yorke's situation can be compared to that of former United teammate Ryan Giggs, who was recently interviewed for the Swansea job only to miss out on it to American Bob Bradley. Giggs has the advantage of two years working as United's assistant manager under Louis van Gaal, and he also deputised as caretaker manager for the club following the dismissal of David Moyes in 2014 where he took charge of the final four matches of the season.
Giggs does not have a large managerial history to fall back on though, and the fact that he was installed as the bookmakers' favourite for the Swansea job when Francesco Guidolin was sacked does support Yorke's argument, given he has not been able to secure an interview at clubs in the lower tiers of English football.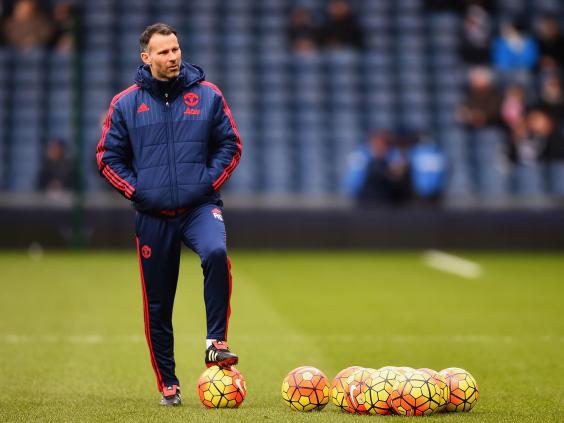 Currently there are no black managers in the Premier League, with just Chris Hughton and Jimmy Floyd Hasselbaink managing in the Championship at Brighton and Hove Albion and Queens Park Rangers respectively.
Reuse content