Chelsea star Eden Hazard has picked his dream five-a-side team of players he has played with in his career.
Having looked between the lines, the selections of the Belgian winger made on the Chelsea website potentially reveal some interesting truths about Hazard's view on Chelsea's transfer policy - two of his five are no longer at Stamford Bridge.
Or it could just be a bit of fun with Hazard picking his mates.
Hazard, 24, appears to be on his way to the PFA Player of the Season award having been brilliant this season, helping the Blues to top of the Premier League.
Chelsea's best XI of the season so far
Chelsea's best XI of the season so far
1/11 Petr Cech - 6.83

The only real surprise in the Chelsea team, the deposed No 1 has benefited from only playing five matches in the Premier League compared to Thibaut Courtois, who has played 25. Courtois is only 0.01 behind Cech, so we're splitting hairs. Cech has kept a clean sheet in every game, however.

Getty Images

2/11 Branislav Ivanovic - 7.35

The powerful Serbian has arguably proved himself as the best right-back in the country this season. He's a threat when going forward and a superb defender, although he has looked tired and sluggish in recent weeks.

GETTY IMAGES

3/11 Gary Cahill - 6.94

The England vice-captain edges slightly in front of young centre-back Kurt Zouma who has also impressed. Cahill's form has been up and down this season but he has been better in recent weeks.

GETTY IMAGES

4/11 John Terry - 7.04

John Terry has played every minute of every Premier League game this season. You won't find a better centre-back in the division.

Getty Images

5/11 Cesar Azpilicueta - 7.23

Has been shaky recently but has had a great year playing on the left, despite being right-footed. Has seen off the challenge of £16m Filipe Luis, who wants to return to Spain.

6/11 Cesc Fabregas - 7.73

Took the Premier League by storm at the start of the season but has really slowed down in the last couple of months. Got an assist against Hull but that was his first since January. The third highest rated player in the Premier League, according to WhoScored.

GETTY IMAGES

7/11 Nemanja Matic - 7.51

Has formed a dominant partnership with Cesc Fabregas that has been one of the major differences between this season and last. A brilliant shield for the defence and fantastic on the ball.

GETTY IMAGES

8/11 Willian - 7.00

Works extremely hard and a valuable outlet for Chelsea on the counter. But he doesn't quite provide enough threat in the final third and has just four goals and five assists all season. Juan Cuadrado was bought in January for big money but is yet to make an impact in England.

Getty Images

9/11 Oscar - 7.31

Another who has suffered with poor form recently, he hasn't scored for Chelsea since 17 January, a run of 11 matches. Needs to find some form in the closing stages of the season, although the Blues lack suitable replacements.

GETTY IMAGES

10/11 Eden Hazard - 8.02

The highest rated player in the Premier League according to WhoScored, Hazard has enjoyed another brilliant season as Chelsea's main attacking threat. Despite often facing two markers and being the most fouled player in the division he is still Chelsea's best performer

GETTY IMAGES

11/11 Diego Costa - 7.60

The Premier League's tormentor-in-chief is just about clinging on at the top of the goalscoring charts, with two in his last two after a long (for him) dry spell. Loic Remy and Didier Drogba have proved useful in parts for Chelsea but Costa is top dog - the Blues will be hoping the injury he picked up against Hull was none too serious.

GETTY IMAGES
Hazard has picked an extremely attacking line-up with current Chelsea No 1 Thibaut Courtois, Arsenal flop Gervinho, Manchester United's Juan Mata, Demba Ba and Chelsea legend Didier Drogba.
Putting a serious hat on, what's immediately interesting is his selection of Mata over team-mate Oscar.
The two players were directly in competition last season with Jose Mourinho preferring the athleticism and work rate of the Brazilian over the craft of the Spaniard. Mata was eventually sold to Manchester United while Oscar stayed and has struggled for consistency.
Is Hazard admitting that Mourinho made a mistake? Mourinho was also responsible for the sale of Demba Ba (eight goals last season), replacing him with Diego Costa (19 goals already), and Hazard has included him in the team too.
This probably was just a bit of fun - here's the team with Hazard's thoughts:
THIBAUT COURTOIS
"He is young but he is already one of the best."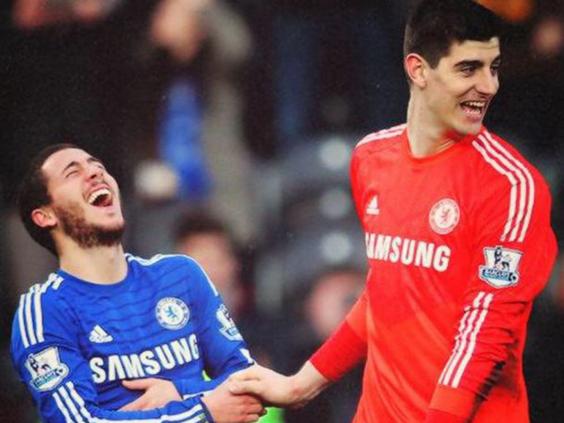 GERVINHO
"I played with him at Lille and we won two trophies together. He was very good at creating."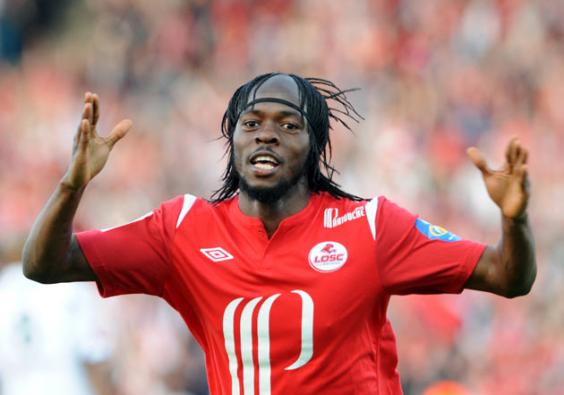 JUAN MATA
"From the first training session we were together our understanding was very good and we had a good relationship."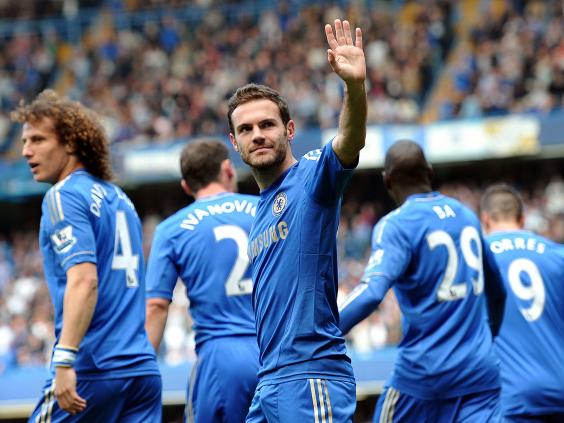 DEMBA BA
"My best friend! And not because I played with him, because I didn't really get the chance – he was on the bench a lot and then when he started to play I was injured."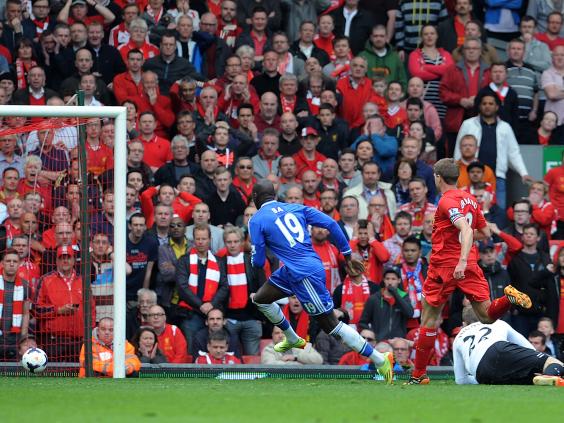 DIDIER DROGBA
"I have a lot of respect for Didier. I saw a lot of his games before I came to Chelsea and he was one of the top players. It's a pleasure to be his team-mate now."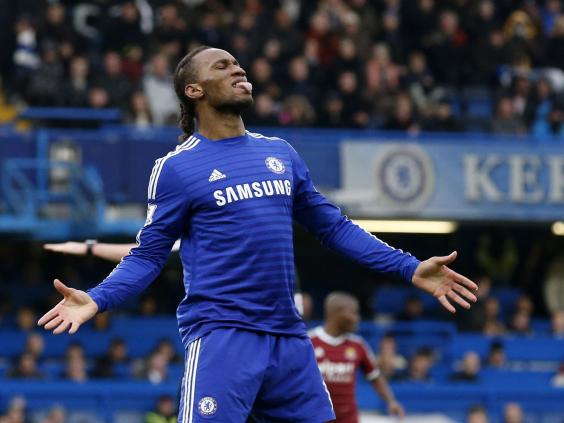 Hazard added: "I know I don't have any defenders in my team, but when do you think the opponent will get the ball?
"They are not getting the ball, but even if they do then I have Thibaut there to stop them."
Reuse content