Somewhere in Aston Villa's media department office there are pictures of Emmanuel Adebayor in a Villa home shirt taken for the bells-and-whistles social media announcement of the summer transfer window signing that never came. Alas, that #WelcomeEmmanuel hashtag will have to be consigned to the dustbin too, unless Villa ever make a move for one of Messrs Frimpong, Eboué or Rivière.
Adebayor spent hours at the Villa training ground that day but even his old ally Tim Sherwood, very much the Robin Williams therapist to Adebayor's Will Hunting, could not persuade him that he was ready to play Premier League football again. Adebayor might be the kind of footballer who sees little wrong in being driven around in a Rolls-Royce Phantom with a customised gold-chrome bonnet or talking about himself in the third person, but on this occasion it was a question of him not being confident enough he could hit his old levels.
The move foundered on Adebayor's uncertainty over his own form. He last kicked a ball in May as an 84th-minute substitute for Spurs against Manchester City and he could not be convinced that he was right to play in the Premier League for the time being. Perhaps he will find a team to train with over the intervening period and come back in January, but all told it was a strange reaction from a man who in the past has responded to being frozen out by shrugging his shoulders, training with the kids, and coming back even stronger.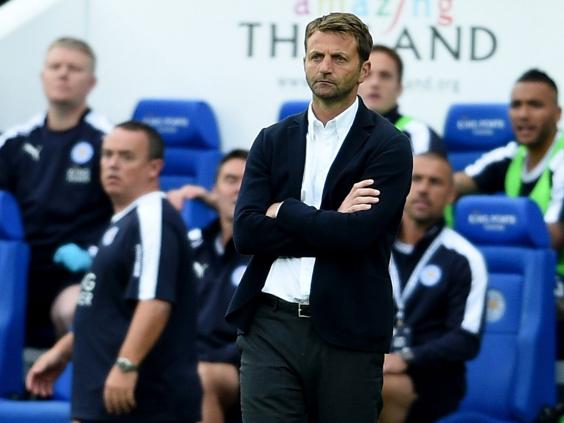 There were times in his career when he looked capable of being one of the Premier League greats yet now Adebayor is without a club until January at the earliest unless he takes an emergency loan to the Championship. At his best he has been unplayable – in the sense of that word more recently added to the football lexicon. That is, fast, skilful, strong and deadly in front of goal with both feet or his head. At his worst, more than one of Adebayor's managers have judged him unplayable in the more prosaic sense.
At just 31, he has his pay-off, but nowhere to play for three months, during which he will have plenty more time to fret over whether he can ever replicate his best form. Not that there will be much public sympathy for a player who has pursued and protected lucrative contracts with the kind of single-mindedness that made you wonder whether he was trying to take his total career earnings close to the net GDP of his native Togo.
Wealth and salary can be an awkward subject for the typical British footballer, whose default answer on the question of maximising his wages tends to be something about doing the best for his family – as if that were in itself an act of charity. Adebayor, on the other hand, has always been a lot more blunt about his stratospheric wages and why he needs to earn them.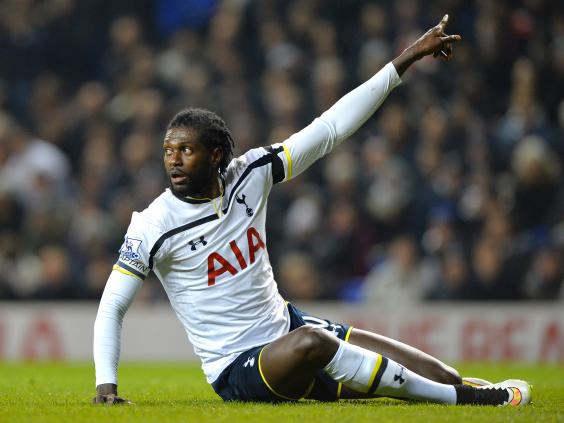 When I interviewed him around four years ago, shortly after he had signed for Tottenham on a permanent deal following a loan, he turned around a question I asked about his haste to leave Arsenal. "We [footballers] have a career for a maximum, what?" he asked. "The age of 32? And then it is finished. From the age of 32 people still live to 70-80 years old and how are you going to live?"
He waited for my answer. I suggested that maximising his earning power would be central to that. "Thank you," he shot back. "Sometimes you have to understand that you need the money."
Premier League top 10 highest earners
Premier League top 10 highest earners
1/10 10) John Terry (Chelsea)

£160,000-a-week

AP

2/10 9) Kevin De Bruyne (Manchester City)

£170,000-a-week

mcfc.co.uk

3/10 8) Cesc Fabregas (Chelsea)

£170,000-a-week

Getty Images

4/10 7) Raheem Sterling (Manchester City)

£180,000-a-week

GETTY IMAGES

5/10 6) Mesut Ozil (Arsenal)

£190,000-a-week

GETTY IMAGES

6/10 5) David Silva (Manchester City)

£200,000-a-week

Getty Images

7/10 4) Eden Hazard (Chelsea)

£220,000-a-week

Getty Images

8/10 3) Yaya Toure (Manchester City)

£240,000-a-week

GETTY IMAGES

9/10 2) Sergio Aguero (Manchester City)

£240,000-a-week

Getty Images

10/10 1) Wayne Rooney (Manchester United)

£260,000-a-week

Getty Images
In recent months, his outspoken Facebook allegations against members of his family for what he says is their reliance on his earnings, and their subsequent ingratitude, has put that in perspective. Like many footballers, African or European, who come from a deprived background, Adebayor has found himself supporting a network of friends and family. He told me he had stepped in to support the family of Kodjovi Obilalé, the Togo goalkeeper shot in the spine when the team bus was attacked in Angola in 2010.
There might still enough in the bank for him to be driven around in a Rolls-Royce, but that kind of patrimony brings its own pressure and frustration. One particular Adebayor family meeting that the player referred to in his Facebook post makes him sound like the Premier League's King Lear. "When I asked them about their opinion, they said I should build each family member a house and give each of them a monthly wage," he recalled. "Today I am still alive and they have already shared all my goods, just in case I die."
In his football life, Adebayor has always thrived on being in demand because, whatever the difficulties that attend him as a player, he has a talent that wins games. That has been enough so far and come January someone will be prepared to make him an offer because football always has its quota of desperate clubs who want the reassurance of a striker who has done it before. Maybe this time it will be his former manager at Real Madrid, Jose Mourinho, whose Chelsea team currently need a goalscorer as much as anyone.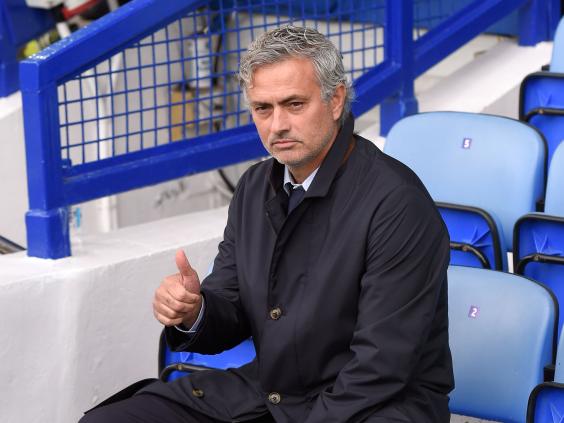 For Adebayor there will be one more big contract at least and, provided he can perform as he once did, then the goals will come too. Perhaps in the spring he will be scoring goals and saluting another grateful manager. Not only that, but he will be able to continue to meet the financial obligations asked of him as a wealthy man upon whom so many rely.
Yet as he contemplates the next three months without playing football, and the unsigned loan contract at Villa, it is hard to imagine this is what the younger Adebayor would have imagined for himself at the age of 31. After all, he once said that 32 was the age at which the game tends to reject players. Above all, footballers are supposed to play football and the moment they see a contract pay-off as a better option, then the alarm is sounded.
It remains all quiet in Qatar for Xavi's big-money debut
You would have thought that the prospect of watching one of the most famous footballers of his generation, not to mention one of the most successful, would have been enough to guarantee a full-house at the Grand Hamad Stadium to see Xavi make his league debut for Al Sadd. By the looks of the footage, Barcelona would draw a bigger crowd for a game of head tennis between Thomas Vermaelen and Jérémy Mathieu. Still, this is the nation that Fifa tells us is obsessed with football and worthy of hosting a World Cup finals. As for Xavi, if you take Qatar's money, you can't complain when no one shows up.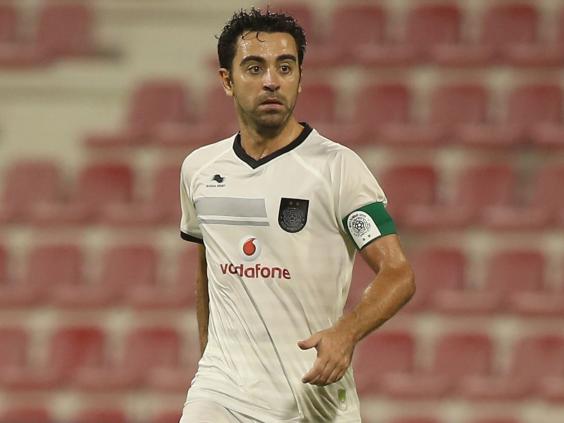 Canny Pellegrini starts to get his retaliation in first
Manuel Pellegrini is learning that the best way to stand up for yourself in the Premier League is to get on the front foot. He accepted no nonsense from Alan Pardew when the latter invaded his technical area at Selhurst Park on Saturday and it is safe to say that the Crystal Palace manager won't be trying that one again on Pellegrini. Just as he would never have dreamt of doing the same to Sir Alex Ferguson or Jose Mourinho.
Reuse content