Everton and USA goalkeeper Tim Howard is set to continue doubling-up as a Premier League goalkeeper and pundit ahead of the new season.
The 35-year-old is still considered one of the best goalkeepers in the top flight and earned acclaim across the globe after making a record sixteen saves for the United States during a 2-1 extra-time defeat to Belgium in the World Cup.
Howard worked during seven games for NBC last season but perhaps predicts having more spare time on his hands this year.
The American television company, exclusive rights holders for the Premier League in the North American region, have announced that the Toffees' goalie will be utilised either as a studio guest or in-game commentator.
Following this summer's tournament in Brazil, Howard's stock has climbed an ever-steepening gradient with an online petition even calling for him to be installed as the US government's secretary of defence.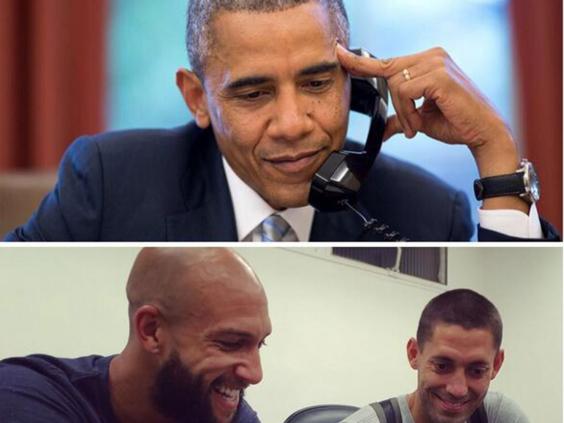 Alongside teammate Clint Dempsey, Howard was famously called by president Barack Obama in the days following the USA's elimination.
The former Manchester United shot-stopper must continue with the day job, for now at least, and hopes to add to his 272 appearances with the Goodison Park club.
Reuse content