At the side of the end terraced house where Goodison Road meets Spellow Lane, a huge blue tablet is stapled into the brickwork. 'Everton Firsts,' it reads, and below there is a list detailing how the club once pushed boundaries rather than struggle to get anywhere near them, as they have now done for so long.
Everton were the first team to go on a European tour, the tablet explains; they were the first club in the country to construct a purpose-built football stadium; the first club to issue a regular match programme; the first to install dugouts and, later, undersoil heating.
When Alan Ball was bought from Blackpool in 1966, Everton became the first club to pay £100,000 for a footballer - this in an era when chairman John Moores decided to sack a manager for 'only' finishing fifth. Moores then embarked on a player spending spree using a series of interest free loans. Signings like Gordon West, a British transfer record for a goalkeeper, ensured that Moores' Everton were known as the Mersey Millionaires.
That tag has slept for forty or so years, perhaps until this week. The recruitment of goalkeeper Jordan Pickford from Sunderland, who became the most expensive British goalkeeper ever, was followed last night by the arrival of Ajax captain, Davy Klaassen for £23.6m. 
It means that out of the top six transfer fees paid by Everton in their history, four of them have been sanctioned in the last 12 months; a period which began with Farhad Moshiri's investment and has since been tracked by several progressive steps, such as the appointment of a manager who has coached some of Europe's biggest clubs, the retaining of a leading scorer when most people thought he would leave and the announcement of a stadium move following two decades of tiresome discussion.
Following a season where Ronald Koeman trusted teenager Tom Davies to fill a key midfield role in his first team, five young Evertonians also featured in the England squad that won the Under-20 World Cup in South Korea last weekend and it is understandable why there is talk of a golden generation pushing through at the club, considering too Everton were crowned as Under-23 Premier League champions in May.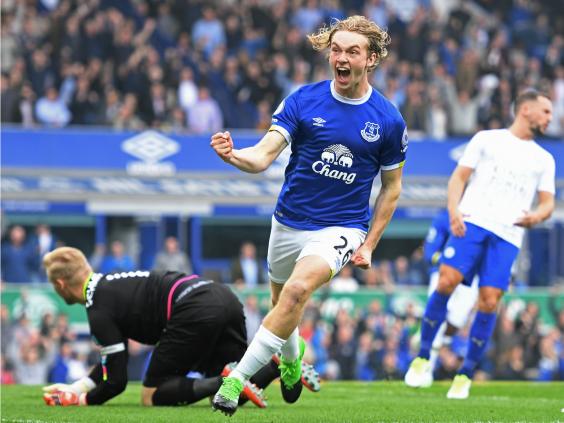 It might be concluded that Everton have been here before. There was more ground to make up in 1998 but that summer, amidst new stadium talk, Everton were the second biggest spenders in the Premier League behind Manchester United with a spine of foreign talent brought in. 
Walter Smith had been hired as manager for the similar reasons to Steve Walsh's as sporting director, because it was believed that Smith had a better understanding of the European markets having spent so many years competing in the Champions League with Glasgow Rangers. Exciting youngsters were being promoted and much was expected of Danny Cadamarteri, Michael Ball and Michael Branch.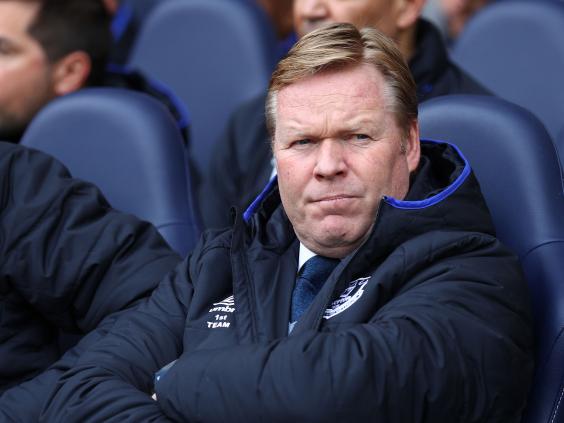 A few months later, however, Duncan Ferguson, Everton's talismanic centre forward, was sold to Newcastle after it emerged Peter Johnson, Everton's unpopular owner, had merely extended the club's overdraft to help Smith. With that, all of the promising work felt like it had been undone.
Though it is yet to be determined how Everton's new finance will impact upon the progression of their most promising young players this time, Klaassen is thought of as a higher calibre replacement for Ross Barkley should he go to Tottenham Hotspur, while Swansea City's Gylfi Sigurdsson might add more competition to an area of the field where Everton are already strong.
Confidence should be taken from the way Everton are asserting themselves in the transfer market and Walsh is already demonstrating why he has a reputation as a persuasive and decisive negotiator.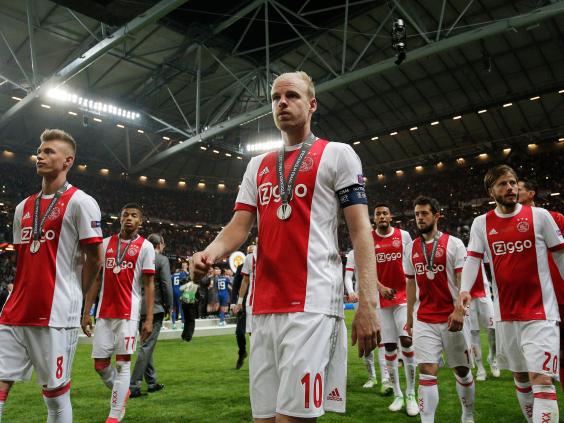 A feeling remains that everything Everton have done over the last few weeks will merely soften the blow of losing Romelu Lukaku when he gets the move he really wants: to a club competing in the Champions League. Unlike in 1998, though, Everton's financial position is stable and that the term 'Moshiri's Millionaires' has already been coined on Merseyside reflects a growing belief that Everton is a club with stronger foundations and rediscovered purpose.
Reuse content