The Football Association chairman, Greg Dyke, is concerned at what he calls a "scary" rise in players surrounding referees, and has warned clubs throughout the Football League that it will not be tolerated.
The increasing prevalence of this kind of pressuring of referees in the professional game sets a bad example to young players, the FA believes, and the governing body has rules in place that enable it to punish clubs which engage in this conduct.
"We have seen a pretty scary increase this season in the number of clubs charged with their players surrounding referees. As a result we have written to the clubs in the top five divisions reminding them of the rules and their responsibilities," Dyke said.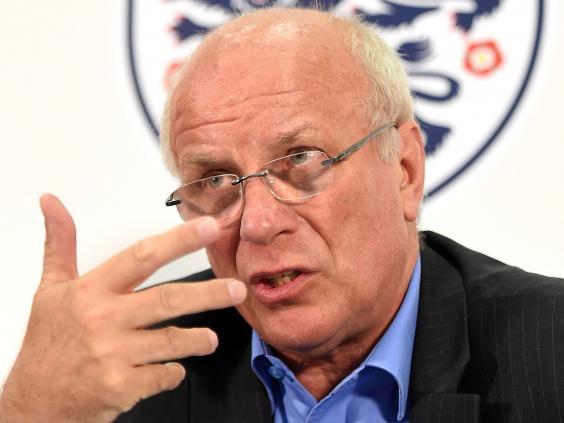 "I believe it is particularly important for professional clubs to set an example so that this kind of conduct is not replicated at grass-roots and youth level. The whole game needs to ensure it is addressing this issue."
Last week Chelsea were criticised when nine of their players surrounded referee Bjorn Kuipers in their Champions League contest against Paris Saint-Germain when the PSG striker Zlatan Ibrahimovic was sent off.
Chelsea will not face sanction as Uefa, under whose jurisdiction Champions League matches take place, does not have provisions to punish such conduct. But the FA does have a rule, introduced several years ago as part of its Respect campaign.
The rise is indeed scary. The FA has issued 16 charges already this season to the 116 clubs in the Premier League, Football League and Football Conference. Last season the entire total was only six. Separately, there have been a further 29 warnings.
Dyke said he would consider heavier penalties against clubs who continually broke these rules. All the clubs were reminded of this policy at visits by FA officials before the season began.
Chelsea's manager, Jose Mourinho, revealed that when the club received such a fine last season, it was the players who paid it. If the behaviour of his players in Europe can be compared with the match at the weekend against Southampton, when only captain John Terry approached the referee after a contentious decision, there is some evidence the FA's letter has proved effective.
Uefa's president, Michel Platini, has said he would consider bringing in such a rule. That the issue has risen to prominence during rugby union's annual Six Nations tournament has again highlighted the degree to which this behaviour afflicts football far more than other sports.
Rugby union has long had a rule that grants an extra 10 yards of territory to an attacking team if the defending team are slow to accept the referee's decision to award a penalty.
Football referees are allowed to book or send players off for dissent, and approaching the referee en masse or in a confrontational manner is included within this scope.
Reuse content