Fans will be queing for hours on end once again this September to be the first to get their hands on FIFA 16, with EA Sports et to confirm which players will feature on the front in an unofficial 'well done' for their performance last season.
With a fourth Champions League in the bag and riding the crest of a treble-winning wave, Barcelona's Lionel Messi will be one of those on the front of the latest instalment of the football simulator game, but for the first time ever the fans will choose who will join him.
EA Sports has confirmed today that fans in the United Kingdom will be able to choose from four players for who they want to feature on the UK edition. With voting opening at midday today and set to close on 5 July, football fans will need to choose from one of the following:
Manchester City's Sergio Aguero
Chelsea's Thibaut Courtois
Liverpool's Jordan Henderson
Tottenham's Harry Kane
So who do you think should be on the front cover? Vote in our poll for your preferred choice, and make your official FIFA 16 vote by clicking on the link at the bottom of the article.
With Fifa already confirming a number of new additions to the game – including the introduction of women's football – watch the FIFA 16 trailker below.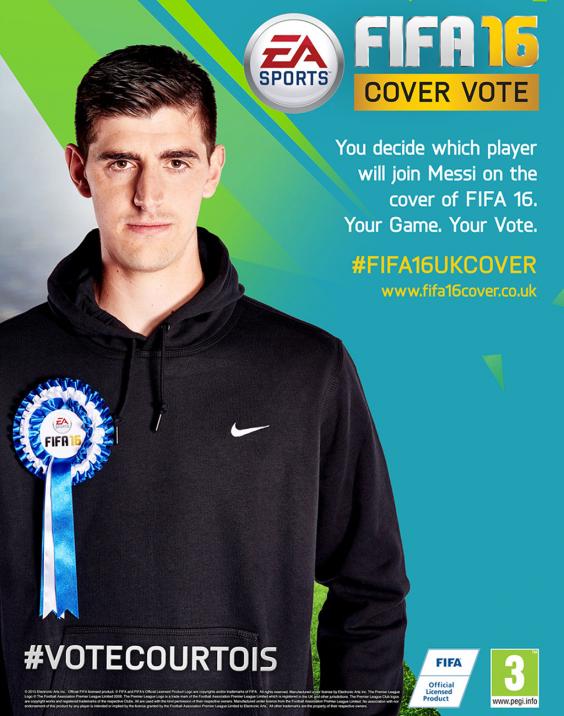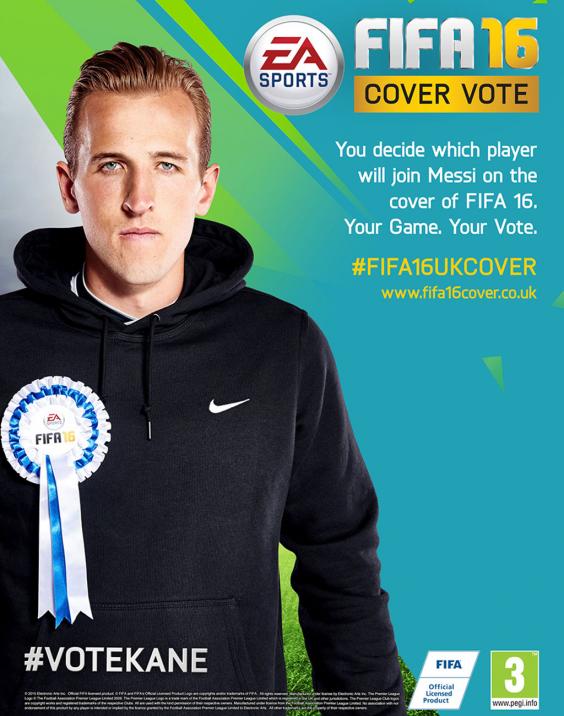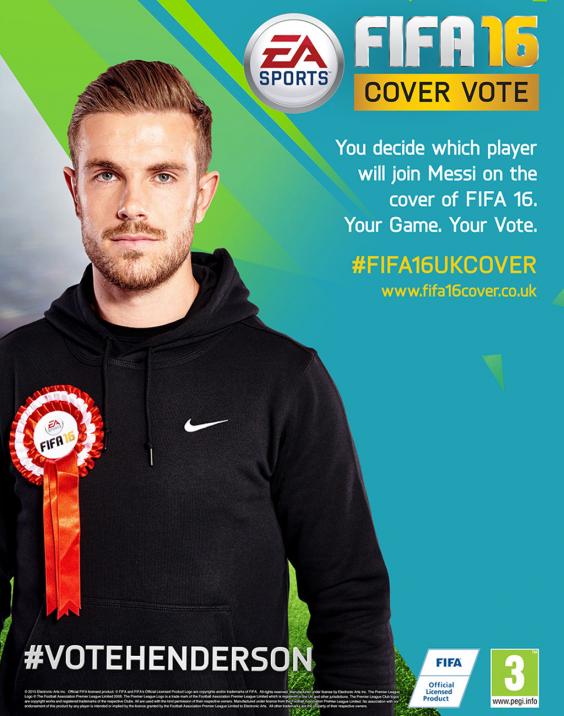 Sergio Aguero, Jordan Henderson, Thibaut Courtois, and Harry Kane are battling it out in the race to join Lionel Messi on the UK cover of EA SPORTS FIFA 16. This year, for the first time ever, fans will dictate which player lines up alongside the Barcelona and Argentina ace. Vote at https://www.easports.com/uk/fifa #FIFA16UKcover
Reuse content