Anthony breaks ranks at risk of being court-Martialled
You don't have to read too deeply between the lines of Louis van Gaal's post-match assessments to tell that he was not wholly amused after the victory over Swansea City. Manchester United's first win in seven league outings came thanks to (or rather, despite) "risky" play, claimed the manager.
It was a reference, maybe, to Anthony Martial, who broke ranks and rushed to the byline before drilling the low cross that provided Wayne Rooney's winning goal. His manager was, at that point, in the midst of several reactive tactical changes, seeking to contain the damage done by Gylfi Sigurdsson's equaliser rather than exploit the new gaps shown by the away side.
It would be wrong to suggest that the players are not playing 'for' Van Gaal. The recent comments of Chris Smalling and Michael Carrick in defence of their manager read sincere. It might be more accurate to say that they are, in brief moments, playing in spite of his instructions and restrictive style of play.
Unfortunately for Van Gaal, it is in these moments, and these moments alone, that they look like Manchester United again. 
Jurgen's not afraid to go 'bad Klopp' in front of the cameras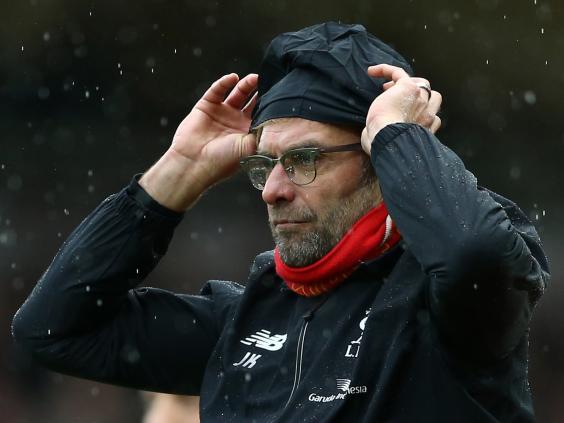 For all giddiness, the grinning, the "calm down, it's Christmas", Jurgen Klopp can turn nasty when necessary. This, in fact, should not be news to anyone. He did so on the touchlines of St. James' Park and Vicarage Road during two recent miserable performances, and even while his side played brilliantly at Eastlands and Stamford Bridge.
This weekend, however, after their gutless performance against West Ham United, he showed 'bad Klopp' rather than 'good Klopp' to the post-match television cameras. For the first time, he was angry with his players and he made it public, which should provide a clear message to those who are underperforming. Despite his talk of wanting to improve performances through the training ground rather than the transfer market, his patience will not be permanent.
The worst has passed at Chelsea, on the pitch at least...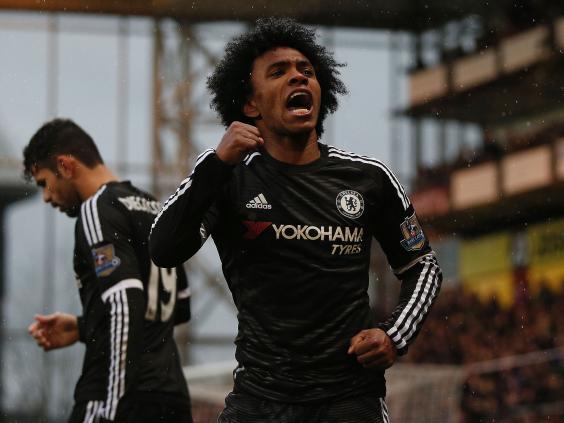 Many Chelsea supporters watched 'the rat pack's 3-0 win at Selhurst Park yesterday with suspicion and, in fairness, you can forgive them for doing so. This was a performance unlike any that we've seen from the defending champions this season, as energetic running and sheer effort broke down the usually formidable Crystal Palace.
There will still be bumps in the road and a full-scale revival may not happen but it seems safe to say that the worst has passed.
The question is whether the elements of the support which still bear a grudge against the club's players can get back on board. The short memory of modern football suggests that they will. The atmosphere around Stamford Bridge may be poisonous for a while but, if they can keep it up, this form will be the antidote. 
Arsenal can win ugly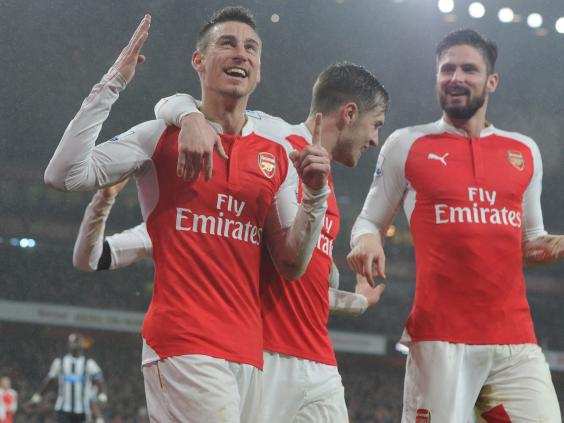 Accusations of flimsiness and vulnerability levelled at Arsenal to the point of cliche, but they are not levelled without reason. Too often, Arsene Wenger's sides have crumbled under the slightest scrutiny, especially when events elsewhere begin to transpire in their favour.
Every so often, though, they put in a performance which shows they are capable of snatching a win as well as strolling to one. Their narrow victory over Newcastle United this weekend, thanks in large part to Petr Cech, was one such win. Now, the challenge is to do it again, as surely they must if they are to take advantage of their rival's troubles and win this Premier League title.
Should old acquaintance be forgot...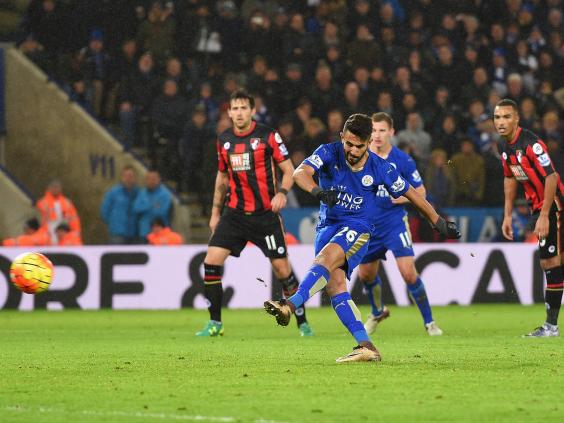 The first Premier League weekend of the new year had an air of familiarity about it. Diego Costa, Wayne Rooney, Sergio Aguero and Yaya Toure were all on the scoresheet. For only the second time this season, last term's top four all won on the same weekend. Leicester City were held and their breakout star ignominiously missed a penalty, while fellow surprise packages Watford and Crystal Palace lost, albeit to two of that aforementioned top four. 
This topsy-turvy Premier League season may not have regressed to the mean just yet, and certainly not off the back of one round of fixtures at the end of a busy festive period, but there was hint this weekend that soon enough, the empire will strike back. It's true to say that every club is rich and, in a sense, 'equal' now. Some, however, remain more equal than others.
Reuse content