The old entrance to the Milburn Stand at St James' Park was new and plush in 1988. It had been named after Jackie Milburn, the three-time FA Cup winning centre forward from Ashington, who scored 200 goals for Newcastle United, and had replaced the main West Stand at the ground through necessity.
The stadium, if it was indeed that, had fallen behind the times. You could not stand and stay dry and eventually, after the tragedy of Valley Parade, where 56 people died in a fire, the times caught up with Newcastle. The main stand, which had huge lettering of Newcastle United along its entire length, was ripped down. The Milburn Stand that replaced it has largely disappeared now as well, swallowed up by a new, bolder and bigger stadium as capacity swept past 52,000.
The entrance, however, remains, now as a home for security surveillance and post game interviews. There is a bust of Sir Bobby Robson and a huge picture of Newcastle playing Sunderland. There is still history in there and on Wednesday night, men with grey hair who either loved the club through their place of birth, or who learned to love it over time, offered only bleak condemnation. 
It did not feel like the time for the hammer of history to fall on the ambition that persuaded men like Alan Shearer, Les Ferdinand and David Ginola to chose Newcastle United above other suitors. Old friends had played for a 20-year servant of the club in Steve Harper, for charity and for a quite staggering crowd of more than 50,000, against the former greats of AC Milan. It should have been a mood of bonhomie, of respect to Harper's patience and behind the scene significance (he was one of the players who stood to create a new bond at Leyton Orient's Brisbane Road in 2009 following relegation and a six-one defeat in a friendly to create the springboard for promotion and a return to the Premier League).
Instead, one by one, the men with grey and fading hair lines, condemned the running of Newcastle United. More damningly, they condemned Newcastle United to history.
Alan Shearer turned down Manchester United to sign for Newcastle. That seems inconceivable now.
"That 1996 team which just missed out on the title may be the best any Newcastle fan sees in his lifetime," he said. "That is why they turned out for this game, because that's an era that they loved and enjoyed. They enjoyed being entertained and that is what that team did. It could be a long time before that happens again.
"Yes, I was surprised by the lack of activity on deadline day because I kept on listening to Alan Pardew saying he wanted some players and the club were confident of bringing some in. Reading the lines, I expected a player or two to come in. I haven't got a clue why they didn't.
"Is the ambition still there to be a top six club? I think it takes an incredible amount of money to get there. You've seen what Spurs have spent, albeit they got it back with Gareth Bale money, and Newcastle haven't got anything like that. You have seen what Chelsea, Man City, Man United and Arsenal  have spent and Newcastle cannot compete with them anymore, unfortunately.
"The aim now is to try to win a trophy, be it the FA Cup or the League Cup, and to stay in the Premier League. It might be a while before you see Newcastle challenging again for a top four place, which is a shame because the fans here deserve it."
Harper had spoken on the morning of his game. He had said the club is being poisoned by the owner, Mike Ashley. Robert Lee, who was signed for just £750,000 from Charlton and scored 56 goals in 368 games and finished runner-up in the Premier League twice, agreed.
"I can see where he's coming from," said Lee. "The fans want to see the club progressing and they want to see the owner spending some money on the team. That hasn't happened. I'd like to see them spend it on a few more British players. They've not got enough in the squad. They've gone too far. Some of the foreign players have been good, but some of them aren't good enough and there doesn't seem to be any desire to invest in domestic talent.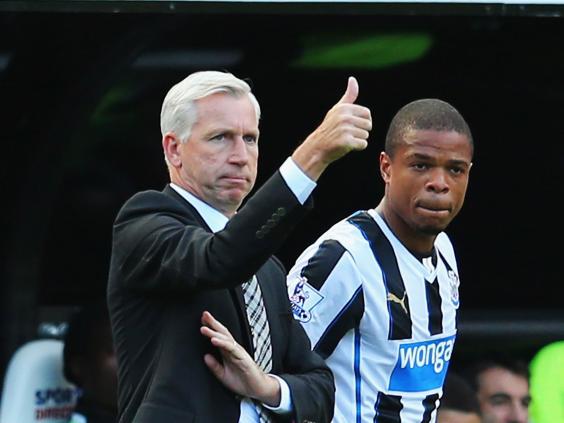 "Against West Ham, it was 0-0 and I couldn't remember playing in a 0-0. It was flat. The atmosphere was flat, Newcastle teams always attacked at home. It's not a case of the club only need a couple of players and they'll be very good. It's more long term than that. There aren't the kids coming through the academy. Since I left we've had Steven Taylor, Andy Carroll and Shola Ameobi.
"They aren't coming. Players don't want to join Newcastle anymore. Kevin Keegan sold this club to me when I joined. If Joe Kinnear was speaking to you, are you going to join this football club? I'm not so sure."
Lee's son, Elliott, scored a hat-trick for West Ham's Under-21 side at the start of this month in a five-four victory, against Newcastle.
Andy Cole was signed for £1.75 million in 1993 and scored 68 goals in 84 games for the club, including a record total of 41 in a season in 1994.
"Apathy is something I've never associated with Newcastle United," said Cole. "To be told their biggest crowd of the season is for a testimonial match is a huge surprise and it's worrying for them. If you're not going to put finances into the football team and try to improve by buying better players, fans are going to vote with their feet.
"Newcastle have got a decent first choice team, but the game is about getting injuries and suspensions, players coming in and out of the side. The best clubs have the best squads. They have competition for places. 
"It's a rock and a hard place at Newcastle at the moment. They seem to get themselves on the right track and all of a sudden someone here derails them. The punters were fairly happy a couple of years ago, the team were moving in the right direction and then decisions are made at the top which throw a spanner in the works. It's almost as if somebody running the club wants to upset the punters and I find that very strange.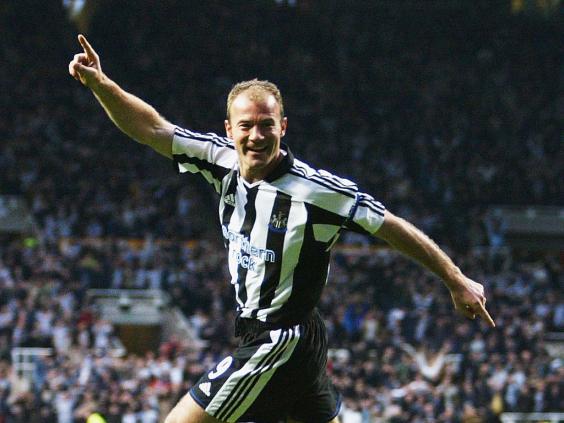 "If you keep the punters on board here, it's half the battle. If you upset them, they're going to eventually vote with their feet because there is only so much they can take."
Shearer, Lee and Cole were all signed by Kevin Keegan, the best director of football Newcastle never appointed. He was absent on Wednesday night, but much water has washed under the Tyne Bridge since his team almost lifted the Premier League, including an ill-fated stint as manager under Ashley which ended with a successful court victory for Keegan over the Newcastle owner.
Keegan once said this after a Newcastle victory, when he was manager the first time. "The fans want you to make their dreams come true. We can't do that. But we'll have a right try." He remains hugely relevant, 31 years after first breathing life into a football club on its knees.
Ashley, the owner he fought with, is ready to sell but wants his money back (around £250 million) but there is no sign of anyone biting at that price. The Sports Direct billionaire believes the £33 million in total that was spent in January (and is believed to have pushed the club's wage bill to turnover ratio towards a dangerously high 80 per cent) is enough. Newcastle were never going to be players in the summer transfer window, it is why Kinnear arrived. The additional television money will be used to bring wages to turnover beneath 70 per cent. The club is stuck, in reality and in time.
Outside the old entrance to the Milburn Stand on Wednesday night, youngsters waited excitedly for the signature of a player they know only through hazy video, Youtube or story. Newcastle has always needed romance to exist but it is an emotion that seemed to filter out of St James' Park into the Tyneside night air with 50,000 people, and some men with grey or no hair.
Reuse content