Gabriel Paulista's English is "very bad" says Arsene Wenger, but the Arsenal manager sympathises with his latest signing's struggle to get to grips with the language.
Wenger plans to rotate his options for his side's FA Cup tie against Middlesbrough tomorrow and could give Gabriel his debut in defence and rest Germany World Cup winner Per Mertesacker.
The 24-year-old Brazilian signed from Villarreal for a reported £15m fee in a deal which attracted attention due to Arsenal's repeated defensive failings in recent seasons.
Wenger has no doubt Gabriel has the ability to swiftly adapt to English football, but the Arsenal boss has concerns that the language barrier could make life difficult.
Gabriel's English is "very bad", Wenger said. "It is a problem.
"When you don't speak English and you don't understand 'Come out, come back, right, left', it is a problem for a defender. You need to know the key words. Offside. Referee. Foul.
"(But) he has the physicality and motivation. He has an opportunity to show that now."
Gabriel is the first defender Wenger has bought with no English at all, although Jose Antonio Reyes' command of the language was limited even when he returned to Spain.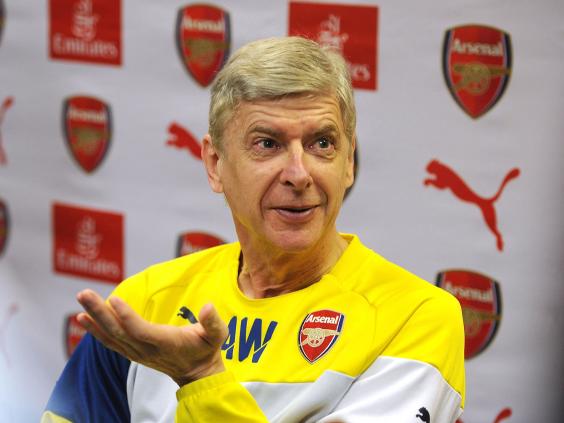 Wenger has experienced his own language barrier before, when he was boss of Grampus Eight in Japan, and sympathises with Gabriel, while stating there is one major plus of not knowing the lingo.
"The players are always under tremendous pressure because everything they do is analysed by the pundits and the press," Wenger added.
"The modern player has to live with that - resistance to stress has to be stronger than it was 10 years ago.
"He (Gabriel) will not read the press. He will just focus on his game - that is one of the advantages.
"When I was in Japan, people could say what they wanted.
"In Japan, you can speak Japanese and still not read the alphabet. The kanji has 2,000 different characters.
"In Japan I only read the Japan Times - because it was in English."
Additional reporting by PA
Reuse content