If Gary Cahill had been a £30m buy with all the glitter that such a purchase brings, we would have been reading endless paeans of praise to his qualities in the two weeks since Chelsea won the Premier League trophy they will parade this weekend.
Speed, physicality, positioning, scores of recovery tackles: this is what Cahill has delivered across the course of nine months in which he has revealed that the traditional English centre-half is alive and well.
Yet still the sense remains that he is a player whose assets have gone under the radar and he has not been as appreciated quite as he might. The trophy Cahill will lift tomorrow completes the full set of five – with the Champions League, FA Cup, Europa League and Capital One Cup – in just three and a half seasons. No player has accomplished all that in such a short time in the modern era.
Chelsea exits: Players out of contract or reportedly set to be sold this summer
Chelsea exits: Players out of contract or reportedly set to be sold this summer
1/9 Didier Drogba

OUT OF CONTRACT: Has announced that he will end his Chelsea career at the end of the season (again) after helping the club to a fourth Premier League title. Wants to carry on playing and doesn't believe he will get enough minutes if he stays with the Blues.

Getty

2/9 Gael Kakuta

OUT OF CONTRACT: Chelsea broke Fifa rules to bring him to the club as a teenage but has proved a bum deal, after six loan spells around Europe and he has failed to develop into the calibre of player the Blues need. Will not be renewed.

EPA

3/9 Petr Cech

RUMOURED EXIT: Jose Mourinho doesn't want to see him go and neither do the Chelsea supporters but he is far, far too good to warm the bench. Arsenal, Manchester United, Real Madrid and PSG are all apparently interested - Mourinho will not want to sell to a title rival but the goalkeeper seemingly wants to stay in England.

Getty Images

4/9 Andreas Christensen

RUMOURED EXIT: He's only started two games for the Blues but some newspapers are linking the defender with a £6m move to Liverpool. Seems unlikely considering the Reds' awful record in the transfer market last summer.

Getty Images

5/9 Oriol Romeu

END OF LOAN: Has been impressive on loan at Stuttgart but seems to be a forgotten man amongst Chelsea and the supporters. Will seek an answer to his future when he returns in June but has Fabregas, Matic, Ramires and Mikel ahead of him in the pecking order.

Getty Images

6/9 Patrick Bamford

END OF LOAN: Has has a brilliant season in the Championship for Middlesbrough and with Premier League clubs lurking, Chelsea will likely again send him out on loan again next season to a side in the top flight. The Blues are considering offering the striker a new five-year deal. A big year awaits.

Getty Images

7/9 Victor Moses

END OF LOAN: Was very good for Stoke before injuring himself in April and returning to Stamford Bridge. Mark Hughes is very keen on landing the winger on a permanent deal but Mourinho wanted him back in January. Moses wants first-team football and the arrival of Juan Cuadrado means he will be limited next season but Chelsea could do with more cover on the wing.

GETTY IMAGES

8/9 Mohamed Salah

END OF LOAN: Shipped out to Fiorentina as part of the Cuadrado deal, the Egyptian has been superb for La Viola, scoring nine goals since the move. As before, Chelsea need a winger but other clubs, like Spurs, are apparently keen on Salah after his return to form.

Getty Images

9/9 Josh McEachren

END OF LOAN: Once touted as a future England star, McEachren has endured another mixed loan spell, starting just 15 Eredivisie games for Vitesse Arnhem, although he has been starting recently. Will no doubt be sent on loan again next season, but at 22 seems to be fighting for his career.

Getty Images
Cahill is a throwback in so many ways – a player whose modesty does not fit with the glitz and glamour of these days and whose arrival as a signature player for the English nation has taken some time. It was something of a shock to him to arrive at the World Cup in Brazil last summer to find himself a cult figure, for his part as a bass guitarist in a band put together for a Budweiser advert, with Samuel Eto'o, Hulk and Southampton's Maya Yoshida also part of the four-piece assembled for filming at Shepperton Studios.
"Outside the comfort zone," Cahill says at a hotel in Cobham, Surrey, after a morning at Chelsea's nearby training ground. The popularity of the video might explain why the 29-year-old's second-largest Facebook following is in Brazil, though his emergence as a quintessential England international has continued within these shores. An imaginative film the Football Association produced of him and a supporter to mark St George's Day was hugely well received last month. Testimony to the way that the quiet man can win through.
His part at the core of Chelsea's title demonstrates the point far more. Jose Mourinho's return two years ago – Cahill's fourth Chelsea manager in 18 months – raised all the usual questions about whether he would remain a part of the picture and the purchase of Kurt Zouma last summer amplified them. But Mourinho has seen what Andre Villas-Boas, Roberto Di Matteo and Rafael Benitez all observed in him.
"Yes, straight away the question marks are: 'Can he do this? Can he play in the Champions League?'" Cahill says of the initial reaction to his £7m move to Chelsea from Bolton in 2012. "But I probably think mentally differently to maybe you or other people who think, 'He is going in there as a squad player to see how he gets on'. In my head I looked at it differently. No way would I let that idea get in my head."
And within six months, he became one of a very select group of players whose first trophy-winning appearance was in the Champions League final, playing a big part on Bayern Munich's own turf despite pulling a hamstring early in the semi-final second leg against Barcelona, which Chelsea had not dared risk testing in a game environment until the Allianz Arena. "It was a bit dodgy. I had to recover it. You don't know how it will be, do you? But in my head I always knew I was going to be fit. Unless I physically couldn't walk I was going to be in that game."
There is a misunderstanding, Cahill says, that a player who makes the step he made that season – losing 5-1 at home to Chelsea in early October with Bolton and lifting European silverware come late May – in some way "improves" the way he defends. The changes are subtler and above all entail better positioning. "Knowing where to be, when to be there. Making mistakes and questioning why you've made them. A lot of positions now are second nature," he says.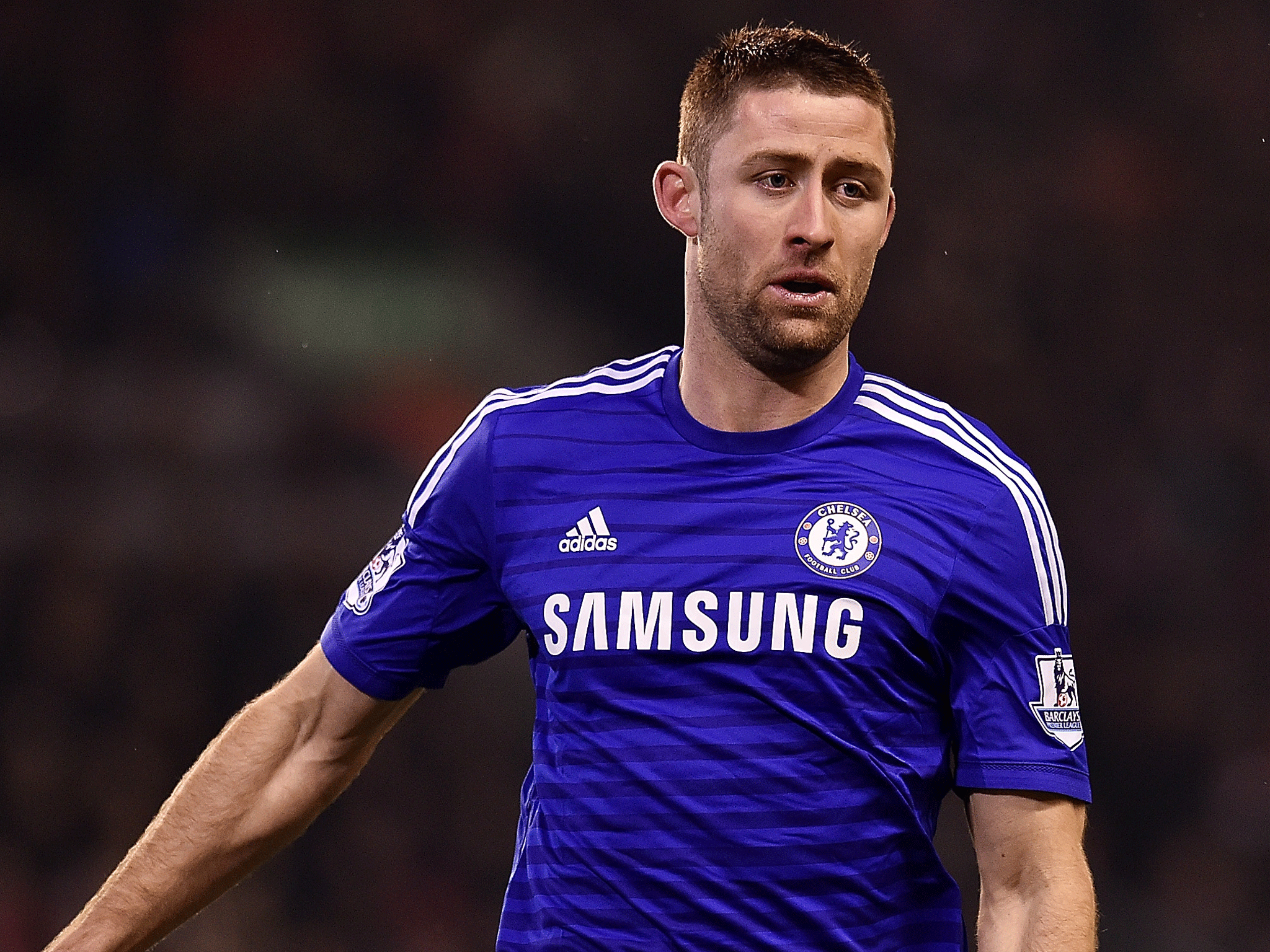 What Mourinho has added in the past two seasons has been an improvement to the collective, rather than any kind of detailed focus on precisely what an individual player like Cahill might do better. "He's not coming to you every two minutes and saying: 'I think it should be this position, or that position.' It's like he knows what he wants, puts that across. The players at this club don't need to do a coaching drill on this is how you do the first touch or pass a ball."
The scrutiny is the part of Chelsea and England that you have to learn to live with, knowing that it only takes a second to rewrite your entire perceived contribution to a match. It is worse for defenders, he says, relating a conversation he and Cesc Fabregas found themselves having at a club Q and A session last week. "So many times I think to myself, 'I haven't put a foot wrong in this game' and going into 80, 85 minutes and I'm thinking on the quiet 'I'm on for a nine out of 10 here.' And then just one thing. That's just the nature of the position…"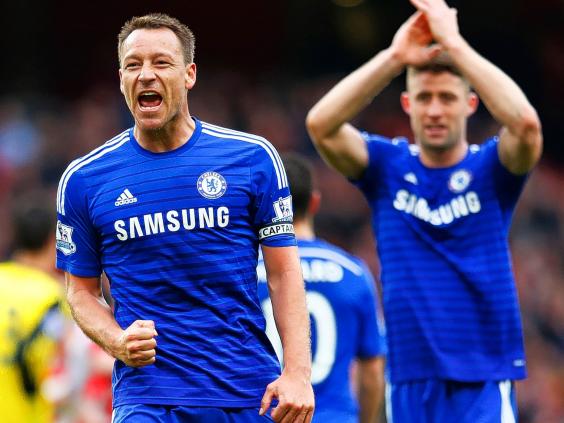 He does not flinch from a discussion of the conceded goal which sums up that bind – the one where Mario Balotelli was lurking to score for Italy when Antonio Candreva's cross looped over Cahill's head to reach the striker in Manaus last summer. "Yeah for sure," he says to the suggestion that one cut him. "It's hard, isn't it? Because no one's a robot. You put yourself in a position in the box where the cross [for Balotelli] is from so wide that you think, 'Right, this will have to be some cross to deliver.'
"When you look back at it you know you should have been tighter to clear that but at the moment in the game you think, 'This will be some cross to go back post, over my head when I'm 6ft 4in and right on the button of his head without the keeper coming out'. There are some instances where that's just football."
Certainly, more was made of that than of his quiet accomplishments this season. "Where you have a little setback or you are out of the team you're considered a different player but you know you will come out of the other side of it," he says. The Cahill who runs out on tomorrow will have started no fewer than 54 games this season for the side, has been voted into the Premier League team of the season by his peers for the second successive year and is part of the partnership, with John Terry, that Manchester United manager Louis van Gaal has described as the overwhelming reason why Chelsea are champions.
He is not hugely confident about his gradually growing public persona. "I'm so-so about it," he says. "It's nice to give people insight into what's going on but for me it's all about football really." So the sweetest of those five trophies then? "The Champions League," he says, his face creasing into a grin. "It happened so quickly. It was the first time I'd ever won anything and for that to be the trophy – you just couldn't make that up!"
MY OTHER LIFE
I've been in a band, though not as you'd know it. It was a shock when the group – Samuel Eto'o, Hulk, Southampton's Maya Yoshida and I – "formed" for a Budweiser ad (below) which was televised all around Brazil last summer.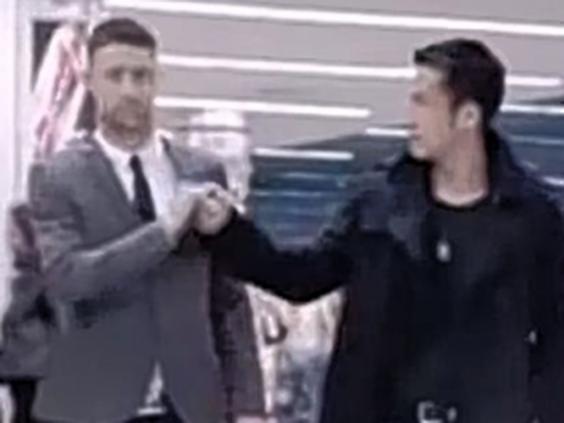 I took some stick from the England squad and I'll be sticking at the day job. Through playing for England I've also come into contact with the Honeypot Children's Charity, which helps young carers. It's a great organisation and it has been brilliant to be involved.