Former Manchester United defender Gary Neville has said that Dutch striker Robin van Persie needs to be better, but part of his struggles can be blamed on his team-mates.
Speaking on Monday Night Football, the pundit said that the players around him are not doing enough to get the striker, who has just three goals in nine Premier League matches, on the scoresheet.
United have got off to their worst start since 1986 and the 31-year-old finds himself way behind the likes of Manchester City's Sergio Aguero and Chelsea's Diego Costa.
"There's pressure on Van Persie, people want more from him," said Neville.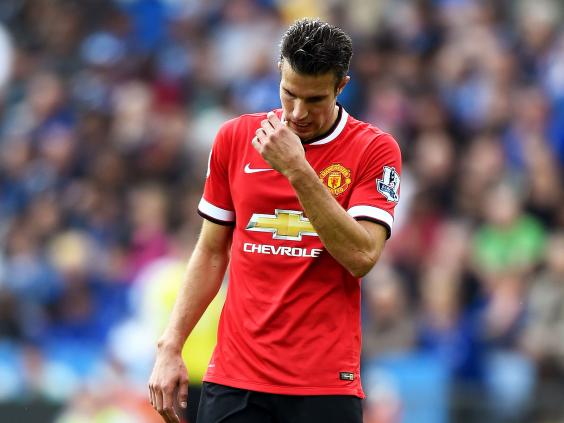 "He's got to do better in long situations and needs to make better runs. But his team-mates aren't finding him as much as [Paul] Scholes and [Michael] Carrick were two years ago.
"I called him a burglar before - he lives off back of centre-backs. The type of pass he wants is into space. 
"In defence of Van Persie I don't think his team-mates are in synch as they were two years ago. Maybe Carrick coming back will help him."
Carrick, however, looks set for a stint in defence as a crisis engulfs Louis van Gaal's backline. Marcos Rojo dislocated his shoulder at the Etihad, Chris Smalling was sent off and Phil Jones ad Jonny Evans are both long-term injury concerns.
That leaves Carrick and a slew of youngsters as van Gaal's only options.
"If I need to play there then fine I have not had a lot of football recently so I will play anywhere," said Carrick, who suffered a serious ankle injury just before United embarked on their pre-season tour of the United States of America.
"It's not somewhere I have played an awful lot of games.
"I have had spells of playing there over the years, playing two or three or four games in a season.
"But I don't mind. I will play anywhere."
Reuse content