Which are the clubs to watch most closely when the transfer window opens in under a fortnight? Arsenal, with their continuing need for a holding midfielder, Manchester City, seeking cover for their injured strikers, or Manchester United, who seem to have another £150m to spend?
The real answers are Liverpool, Tottenham, Sunderland and West Bromwich Albion, four clubs where the manager does not appear to be in control of transfers.
Brendan Rodgers has not directly criticised the five-man committee that oversees recruitment at Anfield, but the body's existence, with its focus on "Moneyball" statistics, has nevertheless become widely known. Mauricio Pochettino has not made any dark comments about interference from Spurs' technical director Franco Baldini and owner Daniel Levy – but he doesn't need to, his predecessors have said enough. At West Bromwich Alan Irvine has also kept his own counsel, but admitting he had never seen record signing Brown Ideye play spoke volumes. As does the fact Ideye, who is yet to score in the Premier League, has only started three matches.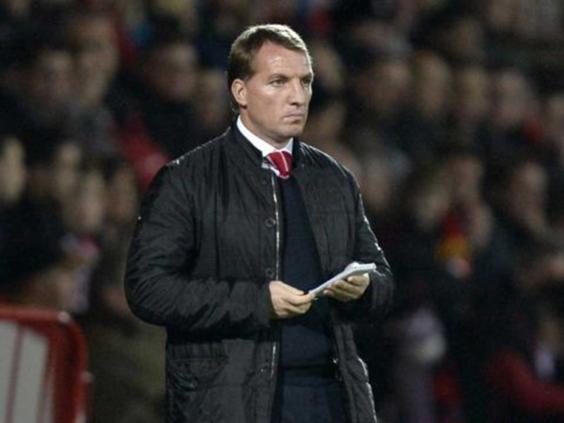 Sunderland's Gus Poyet has, however, broken cover. "I am a head coach," he said in a clear reference to the restraints on his role. He added: "I am not going to be a head coach when it suits and a manager when it doesn't. I want more quality. Do I think I'll get it? I don't know. That is down to recruitment. So, if you ever get the chance to speak to anyone on the recruitment side and ask them about it, you are lucky. If you don't, don't ask me."
At Sunderland, sporting director Lee Congerton, who previously worked with Frank Arnesen at Chelsea and Hamburg, appears to be in charge of recruitment. This summer Sunderland brought in Billy Jones, Jordi Gomez, Costel Pantilimon, Patrick van Aanholt, Jack Rodwell and Will Buckley, plus, on loan, Sebastian Coates, Santiago Vergini and Ricky Alvarez.
Of these players Vergini, despite gaining most attention outside Wearside through his spectacular own goal at Southampton, has made most appearances, missing only one of Sunderland's 16 games. Van Aanholt, probably a Congerton signing having both been at Chelsea at the same time, has played 10 and Rodwell, at £10m by far the most expensive buy, nine. Buckley, presumably a Poyet signing having played under him at Brighton, has made seven starts, as have Gomez and Pantilimon. Jones has made two, Alvarez and Coates one each.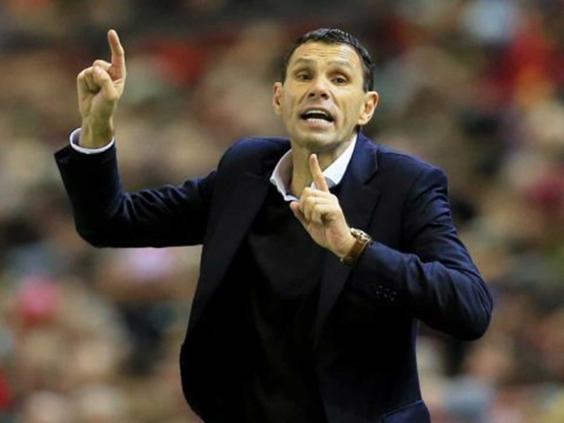 While injuries have been a factor in some cases, it doesn't take a genius to work out Poyet trusts some signings more than others. That only three have started half the team's Premier League matches is not particularly encouraging.
It is the same story at Anfield where far more money has been spent, well over £100m, yet for the second successive summer it seems recruitment has been botched. At White Hart Lane, Ryan Mason, a youth product, has made more starts than any of the new arrivals (none of whom are in double figures), while Harry Kane, another home-grown player, one who had featured little before this season, is by some distance the top scorer. As for Albion, Ideye has played more than most summer signings: Jason Davidson, Cristian Gamboa, Sebastian Blanco and Georgios Samaras have made two starts between them.
All four teams have disappointed this season, notwithstanding progress for Liverpool and Tottenham in the Capital One Cup. And who gets the blame for this? The manager. Yet when it comes to bringing in players he has, to reverse Stanley Baldwin's aphorism on the press, responsibility without power.
However, they each knew this when they arrived. All four clubs have long operated with a structure in which the manager has to surrender his independence in the market. Nor are they alone. Chief scout Graham Carr has as much influence at Newcastle as Alan Pardew while Paul Mitchell, prior to his move to White Hart Lane, had as much a hand in Southampton's transfer policy as Nigel Adkins, Pochettino or Ronald Koeman, the three managers he worked with in his three years at St Mary's.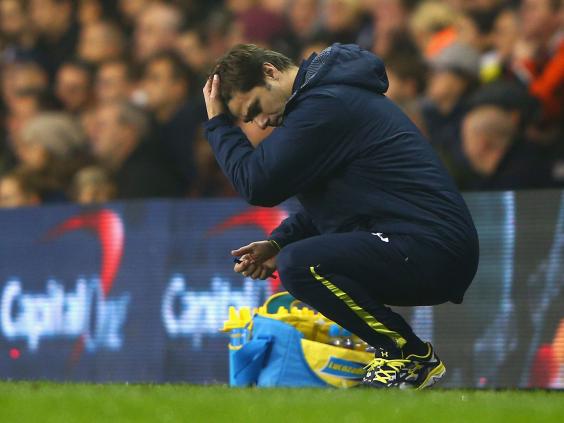 And in that lies one reason why owners are often loath to hand managers power for recruitment. At Premier League level unwanted footballers are hard to shift. Many a player – and his agent – would rather collect £25,000 a week for sitting on the bench than be paid half that while playing regularly at a lesser club.
Since managers, given autonomy, will bring in their own men, a club with a high managerial turnover can swiftly build up a large staff. The bloating of Queen's Park Rangers' squad between 2011-14 would be a good example as they worked through three managers in as many seasons and more than 50 players. Some of those players were nowhere near the first team, yet impossible to force out.
The solution, for the likes of Levy, or his equivalent at West Brom, Jeremy Peace, is for a technical director to find the players, and a coach to mould them into a team. Terry Burton, Albion's technical director, recently stated Irvine was hired for his much-respected coaching ability. This structure has long been prevalent on the continent, though not without problems – Rafael Benitez famously complained at Valencia: "I asked for a sofa but they bought me a standard lamp." When that happens it is a bit like presenting a cricket captain with a bowler he does not rate: the poor chap kicks his heels in the outfield all innings.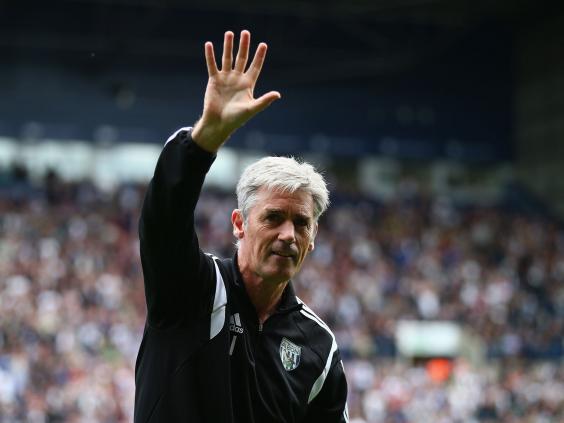 The partnership works when a manager is asked what type of player he wants, the technical (or sporting) director comes up with a shortlist, and they make a decision together. It needs detail. Not just "I want a left-back", but more "I want a left-back who is solid defensively – as the left-winger cuts inside but doesn't track back, so may leave him exposed – quick to cover the centre-half's lack of pace, and good in possession as we play a passing game". The technical director then scours the market for options.
The days when a Premier League manager could do all his own scouting are long gone. Simply managing the players he has is too time-consuming, and the market for players is now global, not national. He needs help. But he must have input, and he must trust the scouting operation, otherwise a club will still be left paying unwanted players, and the manager will be looking for a new job.
--
FIVE ASIDES
1) Teesside takes the lead
Well done Teesside where the grassroots game is so strong the local paper carries a weekly pull-out with fixtures, results, reports and photos of kids football from Under-8s upwards all under the auspices of the Teesside Junior Football Alliance, a 570-team set-up providing for 9,000 boys and girls.
2) Hereford can rise again
Hereford United supporters have endured a nightmare these past few seasons but being wound up yesterday may prove a blessing in disguise. The fans, their match boycott having paid off, can now follow the example of AFC Wimbledon and, with a supportive local council behind them, rebuild the Bulls. Good luck.
3) Has Mourinho gambled?
Brendan Rodgers had little alternative but to play a near full-strength team in the Capital One Cup at Bournemouth, but Jose Mourinho did at Derby. Only time will tell if Chelsea suffer from their first team playing an extra game in the build-up to Christmas, but full marks for taking the competition seriously.
4) Pearson harshly treated
Nigel Pearson should not have reacted so strongly to being abused by a spectator, but a touchline ban and fine is harsh. A "warning as to his future conduct" should have been enough. Managers are only human and if fans dish it out, they should expect to get it back occasionally.
5) Malodorous Marrakech
There was obviously a large bucket of whitewash on Fifa's Marrakech Express with Sepp Blatter continuing to insist there are no grounds to re-visit the Word Cup 2018 and 2022 awards despite half the ExCo voters being accused of corruption. Fifa's stables still stink.
twitter.com/GlennMoore7
Reuse content