Once upon a time you knew where you stood on an English football pitch, or at least where you were supposed to stand. From 2-3-5 to 4-4-2 via WM, formations progressed in unison as managers copied each new development.
Sir Alf Ramsey's wingless wonders were actually more 4-1-3-2 than 4-4-2, with Nobby Stiles in a holding role, but it was the latter set of numbers that became associated with the World Cup triumph and, subsequently, so prevalent a magazine was named after them.
Now, though, reporters with formations to file, and the more tactically minded fans, spend the first 10 minutes of any match trying to ascertain what shape the respective teams have adopted. In the press box we turn to each other, like abstract mathematicians.
"What do you make it? 4-1-3-2?"
"No, it looks like a diamond midfield to me, 4-1-2-1-2."
"Really," adds a third voice, "I think it's more 4-2-3-1."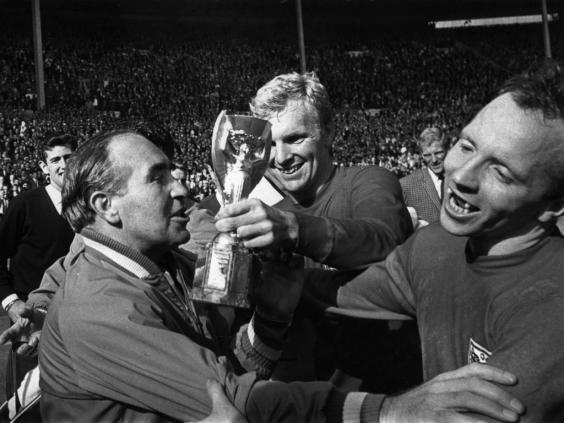 Tactics are no longer confused with Tic-tacs, partly because of the educative efforts of Gary Neville on Sky Sports, but also due to a steady growth in print analysis. Unlike in the Netherlands, or Italy, however, managerial press conferences still focus on individual performances rather than tactics, in part because that reflects the focus of most newspaper coverage, but also because the professionals' contempt for press box amateurs is all too evident.
Which is a pity, because as the game becomes ever more sophisticated players need to follow suit and it would help if ours grew up in a culture that studied the sport rather than just watched it. David Platt, who has played and coached in England and Italy, once observed: "The Italian footballer is stimulated by talk of various systems and the movement of players. These things are of little interest to English players. After about 20 minutes their eyes glaze over." He added: "If I don't do a single tactical session over the course of a week the English player either wouldn't notice or wouldn't care. [It] would terrify the Italian. To him tactics are an essential part of the game."
It is eight years since Platt said this to Gianluca Vialli and Gabriele Marcotti, who included it in The Italian Job, a fascinating study of the differences between the English game and calcio. While our players still tend to lag behind those from overseas tactically, the gap is narrowing, especially at the elite level.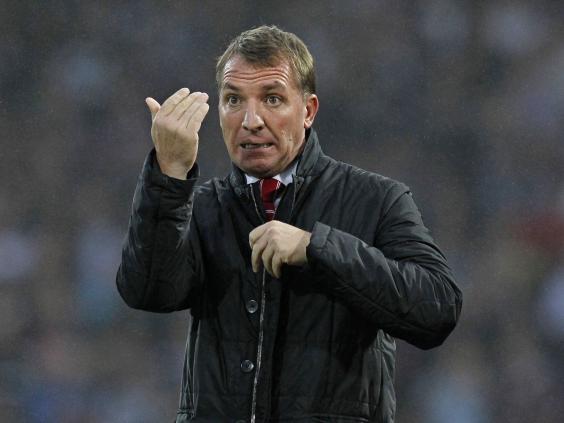 In part because of the influx of foreign managers, the Premier League now features a bewildering variety of formations. Over the last two weekends teams lined up in 12 different formations (see panel). While this is never a precise science – for instance, Manchester City played 4-4-1-1, 4-2-3-1 or 4-4-2 at home to Chelsea depending on interpretation, and many teams play subtly different formations depending on whether they are attacking or defending – it is a staggering number.
It would have been more but Manchester United, QPR and Hull City have all reverted for the last fortnight to a back four, having earlier fielded a back three (or five, depending on interpretation).
Brendan Rodgers switched to a back three after 22 minutes at Upton Park with Liverpool 2-0 down and struggling to fathom West Ham's diamond midfield.
Rodgers has utilised a number of formations at Anfield, which is encouraging for Roy Hodgson, given that Liverpool have an above-average quota of young English players. The more systems the likes of Raheem Sterling – who started on the left of a front three at West Ham, then switched to right wing-back – Jordan Henderson, Daniel Sturridge, Adam Lallana and the currently injured Jon Flanagan gain experience of, the better for the England manager, who has become far more tactically experimental than his reputation as a 4-4-2 man suggests.
It is not just Liverpool showing flexibility. In the last two weeks Kieran Richardson, who mainly played left-back for Fulham, has featured on the left and right flanks for Aston Villa and at the head of a diamond. James Milner was at right-back, right midfield and left-wing for Manchester City last weekend. Eric Dier, Danny Welbeck, Jack Rodwell, Fabian Delph, Wayne Rooney and Alex Oxlade-Chamberlain are other Englishmen to have played in a variety of roles this season.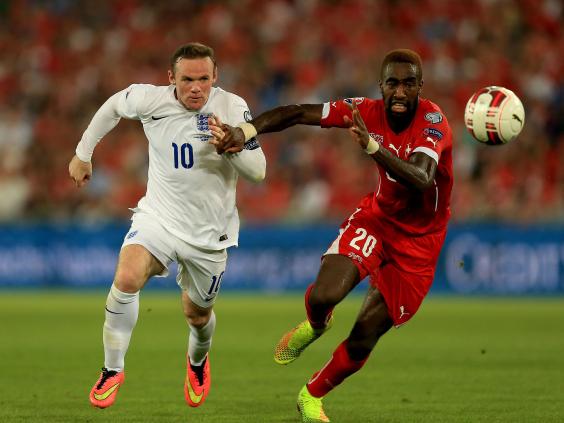 Perhaps the most interesting is the reinvention of Stewart Downing who, at 30 and out of the frame since Euro 2012, must have thought his international career was behind him. The two-footed wide man is shining for West Ham at the tip of the diamond, a role which requires considerable tactical acumen as it incorporates a defensive element.
Hodgson is not short of No 10s with Lallana, Sterling, Rooney and Jack Wilshere on hand, but as he builds an adaptable squad for Euro 2016 many options will be considered. England's struggle to contain Italy's Andrea Pirlo in the World Cup, or to close out the game against Uruguay, showed such an alarming inability to think on their feet there should be a premium on players who possess tactical intelligence as well as technical expertise. At least this pool is finally growing.
--
FIVE ASIDES
1) Fifa goes from bad to worst
Groundhog day at Fifa as the executive committee served up the usual self-serving rubbish, obfuscation, and thoroughly depressing appointments. The game's governing body is now its biggest embarrassment, clearly incapable of reform from within. One can only hope the Qatar 2022 fiasco forces change upon it.
2) League's poisoned draw
As Crystal Palace and Newcastle prepared for extra time in the Capital One Cup the public address revealed the prize was a fourth-round trip to Manchester City, who had just won 7-0. It punctured the atmosphere. The Football League should tell TV the draw must wait until the previous round is done.
3) Artificial boosts access
The indication that Football League clubs will allow artificial pitches to be used in Leagues One and Two is good news. The Conference must surely follow. That would lead to a huge increase in all-weather surfaces, massively improving access to good facilities for thousands of grass-roots players.
4) Orient in flame over Slade
The mess surrounding Russell Slade's exit from Orient shows how quickly a club can sour. Slade did a magnificent job at Brisbane Road and was embedded there. After just two months under a new owner he has quit and the fans have gone from hope to despair.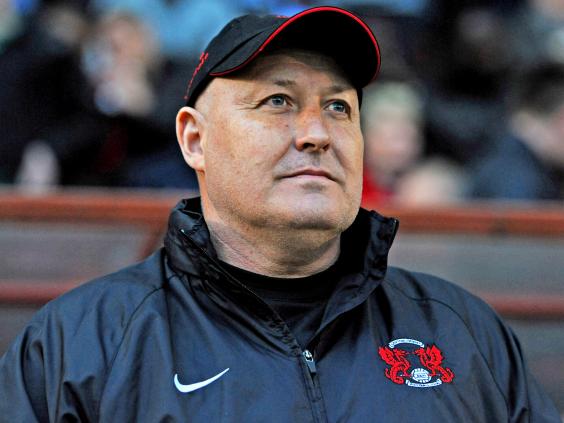 5) Days off are for losers
There is nothing like the buzz around a football club when a team are winning, so perhaps it is not surprising to hear Southampton's players asked Ronald Koeman if they could work on their day off after winning at Arsenal in midweek. It is, nevertheless, refreshing.
twitter.com/GlennMoore7