For the last fortnight the lawyers and accountants of the Football League have been poring over clubs' financial reports. Every now and again, most likely, one will tut-tut, shake their head, and make a note. When they reach Queen's Park Rangers there may also be a low whistle and a raising of eyebrows.
Next week the League is due to announce some clubs will face sanctions for breaking Financial Fair Play regulations. The headlines are expected to focus on QPR, promoted last summer, being levied a huge fine.
Less attention will be paid to the fact that this season, for the first time in decades, possibly ever, all Football League clubs were up to date with payments to the Inland Revenue. Three years ago the 72 clubs collectively owed more than £7m.
These facts are connected. They are both landmarks on the Football League's long and often bumpy ride towards financial prudence, which began in 2002. That was the year ITV Digital went into administration, leading to the cancellation of its £315m broadcast deal with the League. It was also the year 10 clubs went into administration, in most cases because of the loss of expected income from ITV Digital.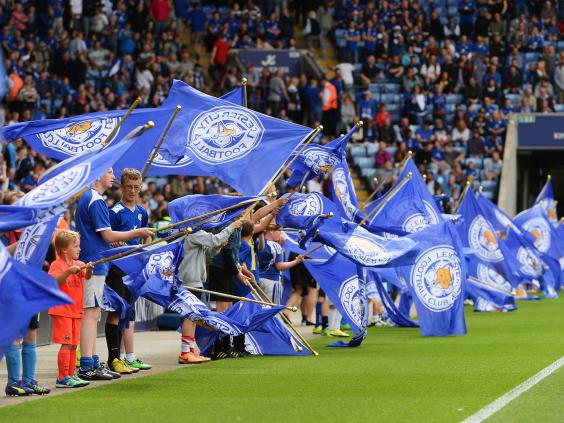 Clubs going into administration was nothing new: 22 had done so in the previous decade. They usually shed staff, wrote off debt, then carried on as before while creditors, from programme printers to pie suppliers, picked up the tab. What was significant this time was the scale of the problem, and the fact Leicester City managed to win promotion to the Premier League despite being in administration.
Leicester wrote off £25-30m of debt by going into administration. Disgruntled rivals for promotion felt this had given them an unfair advantage – it was the equivalent of a major cash injection. As a result, in September 2003, the League introduced a 10-point penalty for any club going into administration. The first club to be hit was Wrexham in December 2004. They were relegated to League Two as a result.
The 10 years since have seen a steady tightening of regulation, initially to stop clubs finding ways around them, latterly at the clubs' request. One loophole was closed when Leeds United called in the administrators in the 2006-07 season, so late that relegation was all but certain, effectively rendering the points deduction irrelevant. The League altered the rules so such deductions would in future be carried over to the following season.
The next issue was also provoked by Leeds. Unlike the 41 previous Football League clubs that had gone into administration since 1992, they came out of it without agreeing a Company Voluntary Arrangement, by which a company and its creditors agree payment of some of the original debt. Leeds had offered one penny in the pound (if owed £1m, you receive £10,000) but the Inland Revenue, a significant creditor, refused to accept this.
The League did not want clubs making a habit of this, as it might spook creditors to other clubs who could call in their debts, prompting more administrations, and felt it unfair on Leeds' rivals. They docked them 15 points. Lumbered with this handicap Dennis Wise's team, despite beginning with seven straight wins, failed to win automatic promotion and lost in the 2008 play-offs.
By this point it had become clear that deducting points was only treating the symptoms. The Football League moved towards extending the Financial Fair Play rule which had been introduced, as a guideline, in League Two in 2004-05.
This was the snappily-worded Salary Cost Management Protocol (SCMP), a calculation which limited clubs to spending a set percentage of turnover on wages. League One was brought within its compass and for 2012-13 sanctions introduced for any League One club spending more than 65 per cent of turnover on wages, and 60 per cent for League Two.
Several clubs have suffered transfer embargoes as a result, notably Paolo Di Canio's Swindon. This season the limits are 60 per cent and 55 per cent respectively.
While SCMP, like most Financial Fair Play methods, does to an extent favour big clubs, which have bigger turnovers, it unusually does permit owner investment as long as the cash is given, not loaned. In other words, a rich Hartlepool United fan could buy the club and pump £20m into it – as long as he does not expect to be repaid.
The restraints worked. In 2011 Plymouth was the only club to enter administration, in 2012 Port Vale and Portsmouth, in 2013 Coventry City, this year, none. Of the four, Portsmouth were still dealing with the maladministration of their Premier League days, while Coventry were something of a unique case given the dispute between the club and the owners of Ricoh Arena.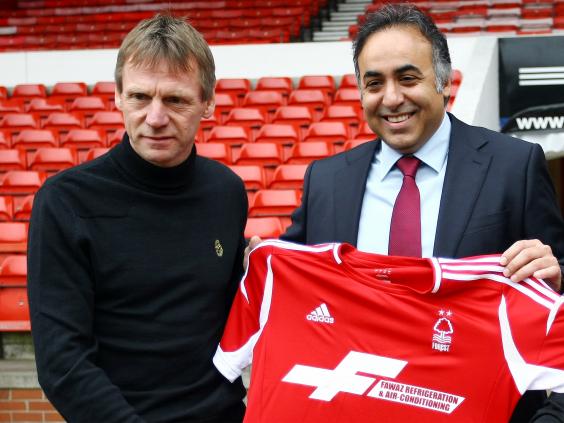 Meanwhile, in the Championship, collective debt reached £1bn as clubs chased the Premier League dream. By 2012-13 wages averaged an unsustainable 106 per cent of turnover, with the collective debt forecast to be £2bn in five years. "The clubs," said one witness, "finally sat down and said 'we're only competing with each other, how do we control the arms race?' "
The answer was a version of Financial Fair Play modelled on Uefa's and initially restricting losses to £8m, with only £5m of that funded by owners. This has since been extended slightly to £13m to enable clubs to compete with the enhanced parachute payments of relegated teams, which total £65m over four years. Clubs breaching it are subject to a transfer embargo until they balance the books. The exception is promoted clubs, who instead have to pay a fine assessed on a sliding scale.
Bolton, Blackburn and Nottingham Forest face a transfer ban for at least the January window, with Bournemouth and Leeds also vulnerable, while Leicester could be fined.
But it is QPR's case which will make waves. While they are likely to have cut their losses from the £65.4m red ink of 2012-13, the promotion-winning investment in transfers and wages on the likes of Charlie Austin, Richard Dunne and Karl Henry suggests they will still have significantly exceeded permitted losses.
A £30m-plus fine is possible, which QPR have said they will fight. Owner Tony Fernandes may well regard it as a tax on ambition, but the reality is such restraints are required to save clubs from themselves. QPR, having gone into administration in 2001, should appreciate that.
--
FIVE ASIDES
1)  A living wage for all
Congratulations to Luton Town, the first league club to commit to a living wage for all employees (including contracted ones), and to Chelsea for following suit (albeit not until 2017). So what is delaying the other 19 Premier League clubs, who receive £60m minimum in TV income a year?
2) Give viewers Blyth spirit
Most of the live FA Cup third round matches chosen by TV make sense, but why did BT Sport pick Everton v West Ham, an average league game? Unlike BBC, which has seized on the chance to show Arsenal, BT often cover these clubs. Blyth Spartans v Birmingham City, a proper cup tie, should be on.
3) Everton show faith in youth
Jose Mourinho's faith in youth was limited to Ruben Loftus-Cheek's seven minutes in midweek. Roberto Martinez gave four players their first start and three subs debuts. Chelsea won, Everton lost, but since John Terry emerged Everton have produced Rooney, Barkley, Osman, Hibbert, Rodwell, Anichebe…
4) Pannu a symbol of greed
Peter Pannu finally leaves Birmingham, paid an estimated £4m since 2009 in salary and fees, the club down a division and skint. The ban on clubs paying directors was lifted in the 1980s to encourage expertise into boardrooms. That worked out well.
5) Fans sidelined on Fridays
Live Friday night football is coming. Great news for pubs, good for television companies, and clubs (as ever) will welcome the extra cash. The police may not be happy, and as for the fans – but, Hell, who cares about the (high) paying punter these days? 
twitter.com/GlennMoore7
Reuse content