Harry Redknapp is determined to fight to the bitter end to hold on to his job at Queen's Park Rangers. The veteran manager is coming under increasing pressure after a poor start to the season, which has seen them lose five of their first seven Premier League games.
Rangers sit bottom of the table and there have been widespread rumours linking Tim Sherwood and Tony Pulis to the manager's job.
But in an exclusive interview with The Independent, Redknapp insisted: "I have no intention of walking away, not a chance. I've not even considered it. I'm confident I can keep the club up, nothing has changed.
"I have not had any discussions about my future with [chairman] Tony Fernandes, the subject hasn't even come up so I'm in the dark if anything is happening.
"But what can I do if they decide they want to make a change? Nobody has died, it's football and life goes on."
After QPR lost 2-0 at West Ham just before the international break, thousands of Rangers fans took to social media, blog sites and Twitter to demand that Redknapp should be sacked.
They were furious at the manner of a defeat which brought widespread condemnation of the team's gutless performance and Redknapp's apparent inability to motivate his players.
Fernandes initially seemed to criticise the team's performance at Upton Park but then launched a strong defence of Redknapp's abilities. That drew a fresh wave of criticism from Rangers fans, with many threatening to boycott games if he stayed in charge.
The former Tottenham manager understands the fans' frustration but believes he is very much the man to keep them in the Premier League. It was him, after all, who guided the team to victory in last season's Championship play-off final against Derby County at Wembley.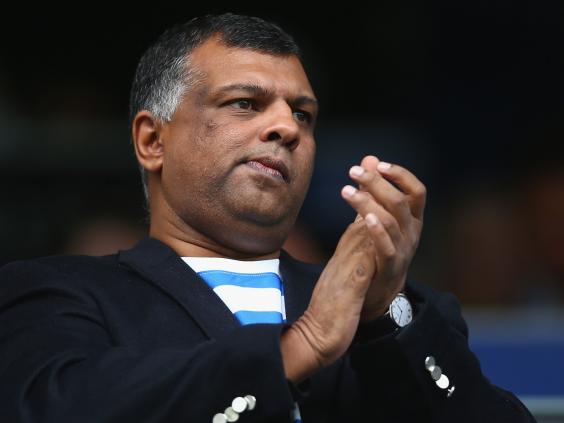 He said: "I've been around a long time, I've seen it all before. But my commitment to the job hasn't changed and I believe when everyone is fit results will start to turn.
"I'm not going to throw in the towel because we are having a hard time of it. The fans pay good money to watch their team so they are entitled to their opinion."
He added: "If it's not [Newcastle manager] Alan Pardew with one game to save his job, it's me. Perhaps people don't have anything better to write about."
Redknapp believes there are good reasons why Rangers have struggled so desperately this season and is urging the fans to understand the problems. He said: "It's been difficult. I'm not making excuses but we are trying to get players fit after bringing them in late. When we went to Ireland on a pre-season tour we only had 12 outfield players. We made signings late on and we have been playing catch-up.
"Losing Loïc Rémy so late on didn't help either. It's obvious we are short of goals and short of goalscorers but Rémy's move to Chelsea happened so late on that we didn't have time to bring in another striker despite the best efforts of everyone at the club to do so."
Redknapp accepts that Rangers face a very challenging run of games, starting with Liverpool at Loftus Road on Sunday and then followed by Aston Villa at home, the derby against Chelsea at Stamford Bridge and the visit of champions Manchester City. He knows that the pressure on him to move on will only increase if they cannot find some form quickly.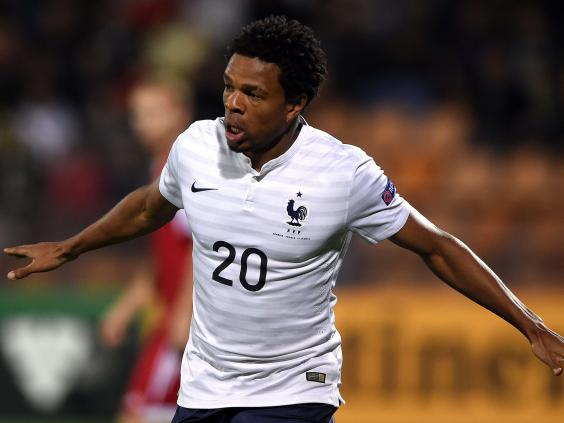 He said: "I accept we have some tough games coming up starting with Liverpool on Sunday but there aren't any easy games. But you are only two wins away from being a great manager. I get fed up some days having to drive from home at 5am in the morning and getting criticised but I enjoy football too much to think about walking away. I have faced challenges throughout my career and this is no different."
But Redknapp insists his situation has not changed, even though there have been suggestions that an early offer of a new contract has now been rescinded.
"I never even saw a contract," he said. "I had no interest in signing one either. I said to Tony Fernandes that if we stay in the Premier League then let's sit down and have a discussion.
"Why would I sign on for another two years after this season? If Rangers got relegated I would take full responsibility and I wouldn't have any interest managing in the Championship. It would probably be the right time to think about looking at someone else.
"There would be no benefit to the club other than to pay me money for walking away and that wouldn't be right."
Harry's history: Managerial CV
Club history
1983-92: Bournemouth
G 457 W 180 D 107 L 170
Win ratio 39.39%
1994-2001: West Ham United
G 327 W 121 D 85 L 121
Win ratio 37%
2002-04: Portsmouth
G 116 W 54 D 26 L 36
Win ratio 46.55%
2004-05: Southampton
G 49 W 13 D 21 L 15
Win ratio 26.53%
2005-08: Portsmouth
G 128 W 54 D 29 L 45
Win ratio 42.19%
2008-12: Tottenham
G 198 W 98 D 50 L 50
Win ratio 49.49%
2012-current: QPR
G 88 W 32 D 23 L 33
Win ratio 36.36%
Managerial honours
Bournemouth Third Division: 1987; Football League Trophy: 1984
West Ham Intertoto Cup winners: 1999
Portsmouth First Division winners: 2003; FA Cup: 2008
QPR Championship play-off winners 2014