It was an awkward 10 seconds or so while Harry Redknapp contemplated the question put to him at Queen's Park Rangers' Harlington training ground on Friday.
He leaned back in his chair, stared at the ceiling, went as if to say something, stopped himself and then, finally, as the drone of another plane landing at Heathrow filled the room, he spoke.
The question had only been what Les Ferdinand's new job at QPR entailed.
When Redknapp at last responded to the inquiry about Ferdinand it was to answer a different question altogether. "I love Les, I get on great with Les," he said. "I've got a lot of time for Les. He's just looking at the youth set-up and everything else. Tony Fernandes wanted to bring him in. He's an iconic figure at the club, he was a top player here. Tony felt he'd be good to have. That's where we are at the moment, who knows where we will be next week? Who knows?"
What exactly did he make of Ferdinand's "director of football operations" title, which sounded suspiciously like a director of football? "It's a stupid title really, isn't it?" said Redknapp, the facade of politeness finally cracking under the strain.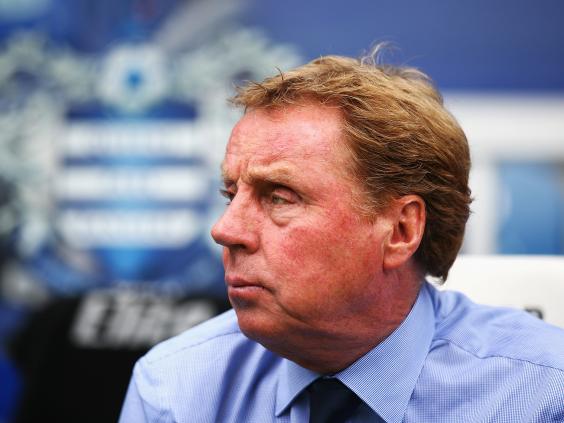 For Redknapp, it will have been a long international break as he waited for tomorrow's game against Liverpool. Seven games into the season and bottom of the table, a team beset by injuries and a chairman prone to disclosing his anxieties to his 893,000 Twitter followers. Then, there is the arrival of Ferdinand, one of the club's greatest players, in a role in which he will answer solely to chairman Fernandes.
It was not exactly a warm welcome for Ferdinand, the man who will attempt to shake up QPR's infrastructure, including an academy that has only achieved category-two ranking under the Elite Player Performance Plan. Ferdinand was one of those former Tottenham players whom Redknapp brought into the club during his time there, including Tim Sherwood, who is himself one of the favourites to take over at Loftus Road should Fernandes finally lose patience with his manager.
Earlier, Redknapp had been asked about the suitability of Sherwood to take the job and had been, understandably, somewhat lost for words. "How can I talk about someone being touted to take my job?" he asked. "He [Sherwood] is a fantastic coach but what can I say?"
For most of the morning, Redknapp explained that what he was experiencing was not real pressure. "Pressure is when your wife has cancer and dying, that is pressure, or your little kid. That is what life is about. It's child's play compared to that." Nevertheless, the more he said that he was not feeling it, the more fed up he looked. QPR seized promotion in the last few minutes of a Championship play-off final against Derby that was going away from them, and ever since they have not performed like they belong in the Premier League.
Sandro is injured again, no great surprise to those who studied his record at Tottenham. Jordon Mutch's season has begun in fits and starts and he is out again. Niko Kranjcar needed an injection in his broken toe to train yesterday. Eduardo Vargas and Mauricio Isla only came back to London on Thursday after starting both of Chile games in the international break. Joey Barton is still injured.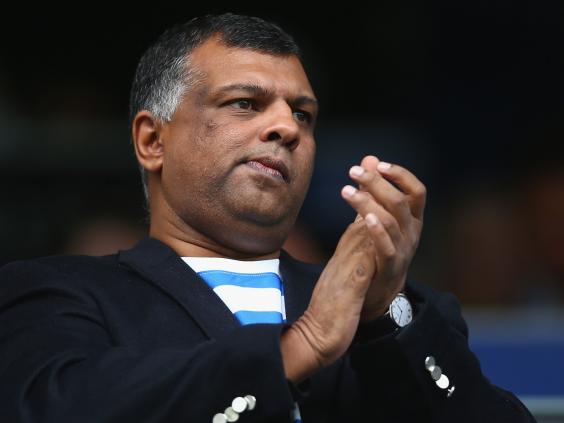 It all adds up to problems for Redknapp, who was bemoaning everything from his club's failure this summer to act quickly in the transfer market to what he considers the pernicious effect of Twitter, following Rio Ferdinand's latest Football Association charge. "I don't know what it [Twitter] is. If I knew I might like it. I swear I don't know what it is. You get it on your phone? I'm told there are big hitters here who are talking about football on Twitter."
But Redknapp has gained and lost enough jobs over the years to know that the focus is on him now and that, with games against Chelsea and Manchester City at the start of next month, matters are coming to a head. "Everybody now makes such a big thing about football. As soon as you lose a few games it's 'Oh, he's going to get the sack'. It's David Moyes, then it's Alan Pardew, now it's my turn. Next week it will be someone else. That's how football is.
"If you get the sack, you get the sack. That's life, what do you do? The club will be around long after I'm here. You've done your best, tried your hardest. I've done my best, what more can you do? I got the sack at Tottenham, I finished fourth."
He said he would be meeting Fernandes for dinner last night, and the pair have a decent relationship – although Redknapp is under no illusions. He had been up at 4am to be in the training ground by 7am that morning. "I can't keep going forever can I? As much as you want to. It's got to come to an end sometime. Someone is going to bomb you out eventually or you retire gracefully. That's the options isn't it?"
Reuse content