I don't think I ever remember one team struggling so much to recapture what they were in possession of just a few short seasons ago.
Every time you talk about Liverpool and why they are struggling, it's impossible not to go back to that fabulous 2013-14 campaign when they so nearly won the league. There are a number of reasons you can explore as to why they have never got close to that level, but one of them is Brendan Rodgers working from a formations book which looks like a railway timetable.
This season, just like the last one, he is constantly changing the formations – 4-3-3, 4-3-1-2, 4-4-1-1, 3-4-3: you name it, he's tried it – and though the general public think, "Oh, they're footballers, they spend all week training, they should just be able to adapt to these changes", I can tell you it will be a nightmare for the players.
Rodgers is asking a right-back or centre-back to become a left-back in the case of Joe Gomez. And because the keys to a successful team are confidence and on-field partnerships, where one player innately knows the one beside him, the chopping and changing will destabilise Liverpool's players. In football, you need to know what kind of game you want to play and, generally speaking, buy players who fit. What's the point in spending as much in the transfer market as Liverpool have if you don't settle on a way of playing?
When it comes down to it, Liverpool's problem is goals. The point of comparison must be 2013-14, when Liverpool's strategy was to get the early goal, forcing opponents to come on to them, so creating the space for them to play a ruthless counter-attacking game. Liverpool scored 59 first-half goals in 38 games that season. That's more than the entire number of goals they have scored since – first half and second half combined.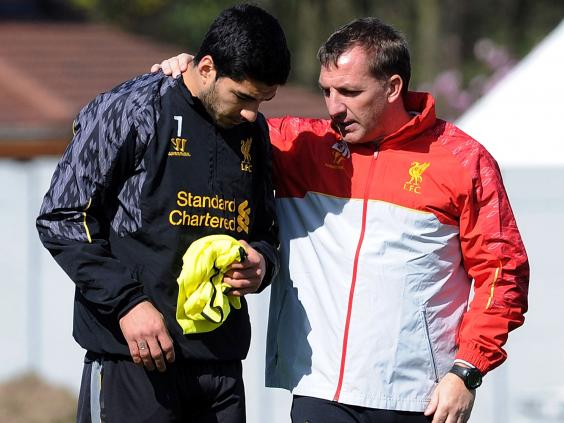 In 2014-15, they scored just 21 first-half goals. They have managed to score more than one goal only twice in the last 21 games in all competitions – against Newcastle United and relegated Queen's Park Rangers.
Yes, the defence, which looked like the weak point in 2013-14, has been improved. Their 10 clean sheets that season became 14 last season. But the goals are not coming for two reasons: a change in personnel and a failure to get the ball forward with the same lightning speed they used in 2013-14.
FIFA 16: 10 best passers
FIFA 16: 10 best passers
1/10 10. LIONEL MESSI - FC BARCELONA

2/10 9. FRANCESCO TOTTI - AS ROMA

3/10 8. ANTONIO CASSANO - SAMPDORIA

4/10 7. DANIEL PAREJO - VALENCIA

5/10 6. ANDRES INIESTA - FC BARCELONA

6/10 5. XABI ALONSO - BAYERN MUNICH

7/10 4. TONI KROOS - REAL MADRID

8/10 3. DAVID SILVA - MANCHESTER CITY

9/10 2. CESC FABREGAS - CHELSEA

10/10 1. ANDREA PIRLO - NEW YORK CITY FC
Let's deal with the personnel first, because that is something which in large part Rodgers has been powerless to affect. They lost Luis Suarez, of course; then had Daniel Sturridge out for much of last season. Now Raheem Sterling and Steven Gerrard have gone too. Four of the five leading scorers from last season are now gone or have been recently unavailable – Gerrard, Sterling, Jordan Henderson (out for at least six weeks) and Sturridge (only finding his way back after missing big chunks of last season).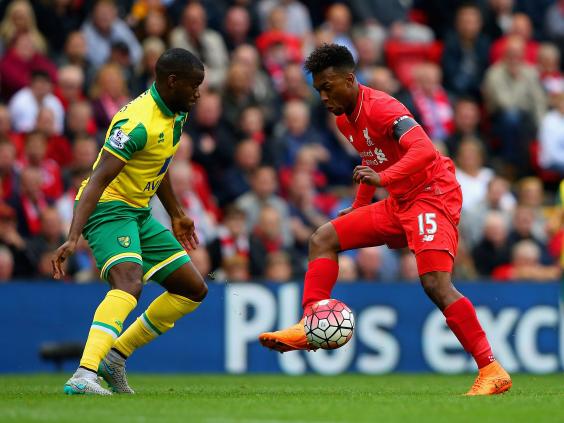 But having spent money buying strikers this summer to solve last season's goalscoring problem, Rodgers does not seem to be showing any urgency in re-establishing that fast, counter-attacking game of 2013-14 which will allow him to capitalise on them. There was a huge amount of excitement when Liverpool paid big money to sign Roberto Firmino (also now struggling with injury) from Hoffenheim, with Danny Ings and Christian Benteke coming in too. But there's no point in having those players if the build-up is so laborious you can't get them away.
I've been watching Benteke become so isolated that he has been drifting back into midfield to get on the ball. That denies you the prime benefit of having him: the presence of a strong, rapid, dangerous player at the top of the side, who is capable of stretching opponents and giving Liverpool an attacking threat.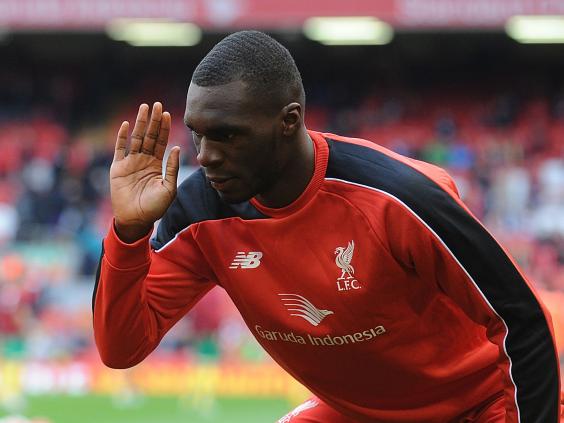 Ings is also a dangerous player, who has shown with his two goals in two games that the pressure of playing in a Liverpool shirt is something he can deal with. He is capable of running the channels to collect the ball in the pockets of space which the modern game allows there. Instead, he's being played on the left. That's a waste of an asset who should be played though the middle, or narrow in a line of three.
How can Liverpool get the ball up there rapidly and capitalise on players like this? By using the width of the pitch far, far more. It's not working for them in the central areas because opposing teams are packing it out, making it congested, and because in Philippe Coutinho and James Milner, Rodgers is not possessed of two particularly fast wide players. But if teams are packing the middle, they are affording you the width. Liverpool need to use Alberto Moreno and Nathaniel Clyne to penetrate these areas – and if they are going to play Gomez, do so on his natural right side, rather than on the left where, as a right-footed player, he will naturally tuck in, further congesting the centre.
If you've got a big player like Benteke, then forget all this passing and going sideways. We saw a hint of the benefits of this in Liverpool's best display of the season – the goalless draw at the Emirates, where they got Gomez and Clyne up in support.
To Rodgers, the modern manager with all his strategic tricks, this might seem an unsophisticated way of engineering the goals Liverpool are finding it hard to come by. But I'm not suggesting route one, just something more direct. At its heart, football is a simple game which some managers can overcomplicate.
No old-style defender would get caught in Costa's games
When Diego Costa is next on a Premier League pitch being a wind-up merchant, have a close look at who is being wound up, rather than concentrating on the Brazilian's games. It's the fragile ones he will always go for. He'll go on to the field thinking: "Who can I wind up? Who'll struggle with that?"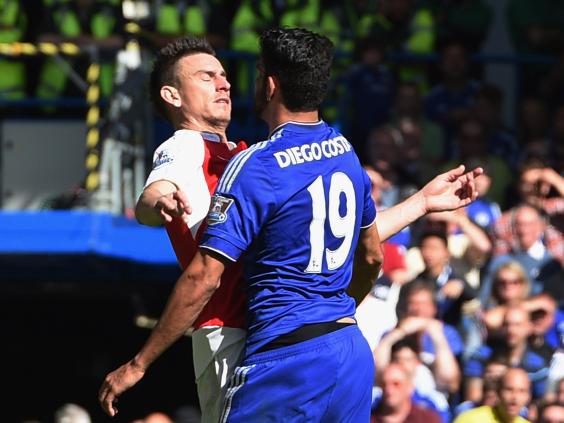 I'd like to have seen him try that on Nemanja Vidic or, if he were ever on an opposing side, John Terry. You won't see him try it on Vincent Kompany. That's because centre-halves worth their salt will find the subtle ways and means of putting down a marker to Costa when he tries it on with them. Something that tells him: "Just don't even try that one on me."
I don't think he'd have got away with it anywhere in the Premier League 10 or 15 years ago. That was before managers started looking for different qualities in central defenders and forgot what they brought to a team.
Reuse content