Few are backing Chelsea to fail in their charge for the title, but what's that saying about assumption and the mother of all screw ups?
With just under 10 games of the season remaining, there are still many points to play for and a chance the current leaders will do what Steven Gerrard did so spectacularly last season.
With that in mind, we take a look at how Manchester City, the side currently second in the table, can overhaul Jose Mourinho's side and retain their crown.
MAXIMUM POINTS
Manuel Pellegrini's reigning champions are currently six points behind the leaders and have played a game more - there is clearly much ground to make up. With that in mind, maximum points will in all likelihood be required if they are to win the title. Of their remaining fixtures, Manchester United away is clearly the toughest. Beyond that there are games against Tottenham and Southampton but with those not coming until the last few matches, those sides' own hopes of finishing in the top four could already be over. Games against Crystal Palace, West Ham, Aston Villa, QPR and Swansea all look highly winnable.
NO DISTRACTIONS
The games against Barcelona that led to Manchester City's exit from the Champions League appeared to have an impact. After the first-leg they lost to Liverpool and were beaten by Burnley in the days before the second-leg. With the club having also gone out of the FA Cup, there are now no distractions from the league.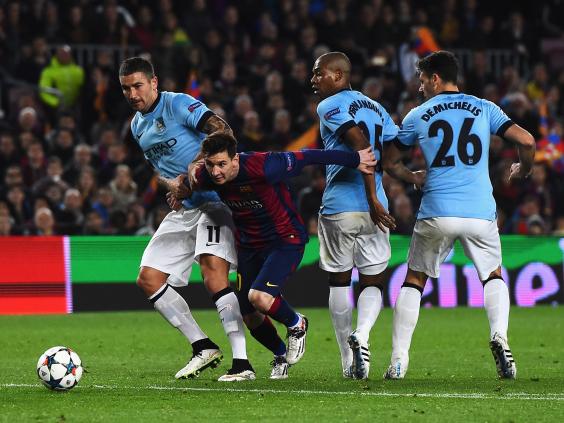 SERGIO AGUERO
The usually consistent Argentina international has failed to score in his last five outings - it's unusual for the striker to struggle which makes the likelihood of his barren run continuing much longer slim. Since joining from Atletico Madrid in 2011, the most number of consecutive games the 26-year-old has gone without scoring is six, which coincided with his return from injury earlier this year. If Aguero can find his scoring touch, Manchester City will look an altogether more threatening outfit.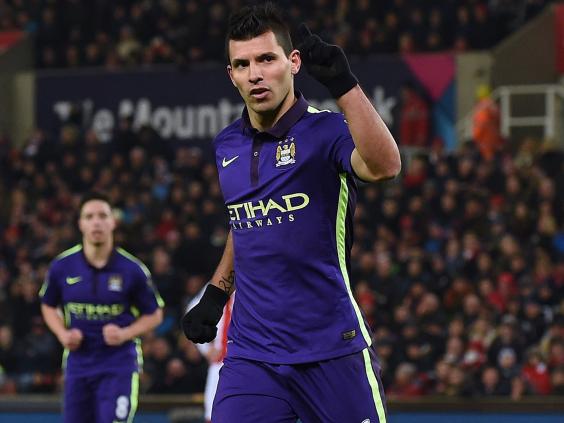 CHELSEA FIXTURES
Chelsea's remaining fixtures look much tougher than Manchester City's. Manchester United followed by Arsenal could conceivably see Mourinho's side drop six points and a bridge over the points gap could emerge. In addition to those games against fellow top-four sides, Chelsea must also play Liverpool (a team that would love to get their own back for what happened at Anfield at a similar stage last term).
OTHER ISSUES FOR CHELSEA
The Blues have looked out of sorts since the middle of January when they beat Swansea 5-0. Since then they've gone undefeated in their seven Premier League matches (winning four), but they've not really impressed in any of them. All four of the wins have been by just a single goal, while the Blues have especially struggled in front of their home crowd, drawing matches with Manchester City, Burnley and Southampton.
In addition, top scorer Diego Costa's ongoing hamstring injury has resurfaced with fears he may not feature again this season.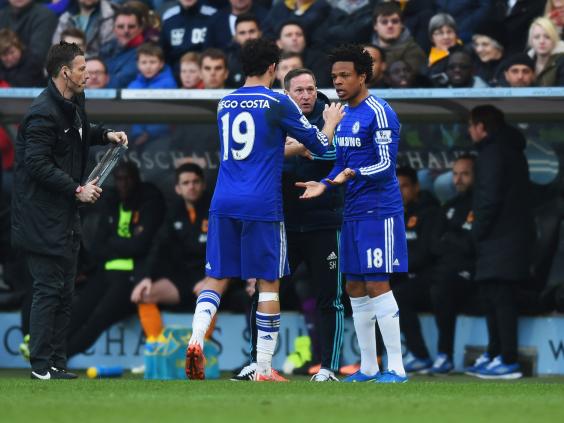 EXPERIENCE
City trailed Liverpool (who had played two more matches) by nine points with just five games of the season remaining. But the Merseyside team would accrue just four points from a possible nine and City would end up champions. It looked impossible last season - City proved it wasn't.
Manchester City's remaining fixtures: Crystal Palace (A), Manchester United (A), West Ham (H), Aston Villa (H), Tottenham (A), QPR (H), Swansea (A), Southampton (H)
Reuse content