Former Premier League referee Howard Webb has explained that while players are diving less in England's top flight, it still remains a big issue in football.
Webb, considered England's best referee before retiring at the beginning of the season said that "no one" wants to see it in the game.
"There was a reduction of 30 per cent in simulation last season from the previous season and this season has been consistent with the last so far, with seven cautions for simulation," said Webb speaking on Sky Sports' Monday Night Football.
"It's an issue the whole game has taken care of. No one wants to see an act of simulation. Managers have condemned their own players when that's been evident."
With Ross Barkley as a recent, high-profile example, the former World Cup referee explained how players can get away with simulation.
"There are occasions when the referee misses the offence, when he doesn't see what happened, he gets fooled. There are other occasions when they choose not to caution because there's an element of doubt about whether it was a dive.
"You're asking referees to accuse a player of cheating and you need an element of certainty to be able to do that. But our evaluation of our officials, which takes place on each and every game, suggests instances of a referee having to make a judgement of simulation or not have actually reduced."
In a wide-ranging programme, the 2010 World Cup final referee also spoke about his experiences of refereeing in high profile matches, taking charge of derbies and, certain players, violent conduct and more.
Another example was Jack Wilshere's confrontation with Marouane Fellaini at the Emirates, where it appeared the Arsenal midfielder head butted the much taller Belgian in the chin.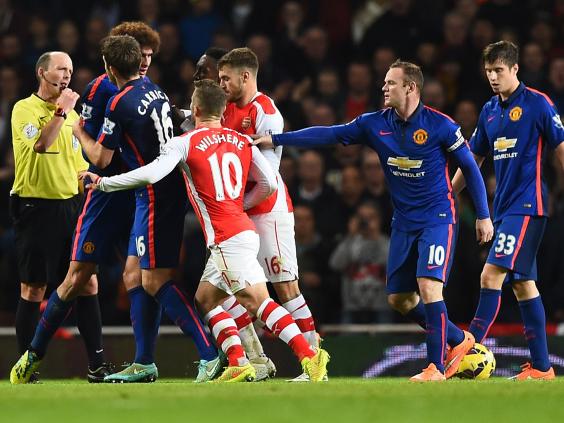 "The match officials have to make a judgement on what is violent, what's aggressive," added Webb. "Violent conduct has got no place on the pitch. But emotion is there in the game as well and sometimes that leads to aggression. The match officials have to get the best viewing angles, and then taking action when they consider it has taken place.
"As a referee you don't want to overreact when you see two players coming together; the stakes are high, every game in the Premier League is massively important and the league table is tight. Of course we need to be consistent and we get together on a regular basis and look at these situations. We've got 17 individuals who are all trying to get that consistency, determining what is aggressive and what is violent. It's difficult to set hard and fast rules to interpret that."
Another issue was shirt-pulling in the penalty area.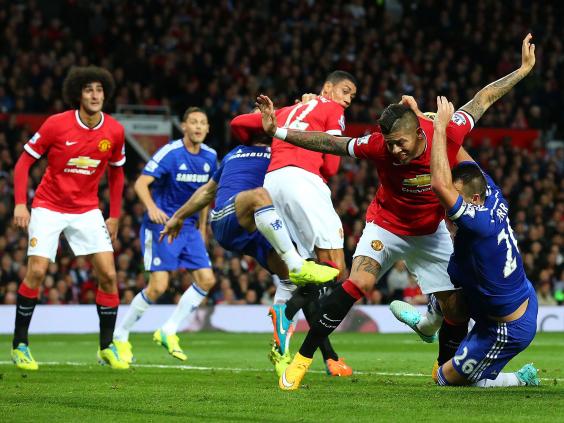 "You've got to understand the difficulties when you've got so many people in a small, confined area. Football's a contact sport and we allow contact. It's trying to define what's legal contact and what's not legal contact. At the moment we're in a consultation period… with a view to giving out some clear guidance with what we consider to be legal and illegal contact. 
"Even when we give the guidelines out… there are going to be occasions when referees don't see everything. What we don't want to do is give some new directive people are going to over-react to."
Reuse content