"The weird thing about relegation," Jimmy Bullard wrote, when he reflected on Hull City's Premier League demise in 2010, "is that it is such a gradual experience. It's not like someone burst into the dressing room one day and informed us out of the blue that we were being relegated, so it didn't knock us sideways with shock."
Yet even Bullard was surprised that the club never attempted to renegotiate the £45,000-a-week contract which they had signed him on previously, part of a £39m wage bill that Hull took down with them like a lead-lined safe in a leaky rowing boat.
If the worst happens to Hull again tomorrow then it will be the lessons learnt in that last, disastrous relegation season that might just sustain them as they slip out of the richest sports league in the world.
All said, it is not much of a Survival Sunday. Not much because neither Hull nor Newcastle have been doing much in the way of surviving of late. Newcastle, with a much more feasible survival scenario, look like their season will creak to a halt with the proverbial front wheels just short of the cliff edge. As for Hull, well, what can you say?
They lost their last home game to relegated Burnley, and a win at home to Manchester United feels only slightly less plausible than the plots of those self-published football-themed novels Steve Bruce authored early in his management career.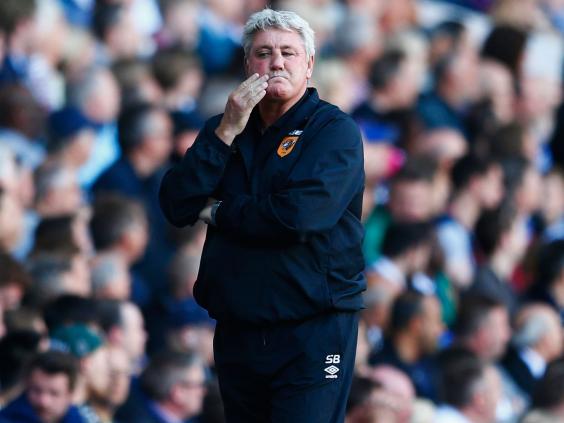 The Premier League's last true final-day zinger was 2011, when five teams were competing not to occupy what was the last two remaining relegation places. In 2009, Hull survived on the last day and Phil Brown took the microphone on the pitch to sing the fans' version of "Sloop John B", raising the stark possibility that Goals On Sunday had ignored the full scope of his entertainment oeuvre. As for tomorrow, survival for either club will be less a cause for celebration, more a relief at being the least rank incompetent of the two.
Both have failed at the game of Premier League success, different for every club but essentially a question of deploying resources in the way that best suits one's own club. Chelsea, Southampton and Swansea have all succeeded, in accordance with their own targets. Newcastle's problems are ingrained: a club at odds with its ownership, a manager carelessly replaced with an unsuitable deputy, inadequate investment in players in a league with the resources to buy all over Europe.
Hull's predicament is just as complicated. Their last accounts showed a modest profit of around £9m with the caveat that around £47m in transfer fees from their late panicky rush in August are coming down the line.
When consolidation might have been a more sensible option for the second season in the Premier League, Hull went for a riskier strategy, signing Abel Hernandez for £10m; Robert Snodgrass, injured on the first day of the season, for £8m; and the likes of Jake Livermore, Michael Dawson, Mohamed Diamé, Harry Maguire and Andy Robertson. It has not worked, and the consensus in the club is that the largely British and Irish squad that took them to safety last season, and the FA Cup final, has been fragmented in number and spirit.
George Boyd, a popular figure at the club, was sold to Burnley, and Bruce's anxiety persuaded the owners to spend again in January. The club have learnt from last time and all the players are on mandatory wage reductions for relegation of up to 50 per cent.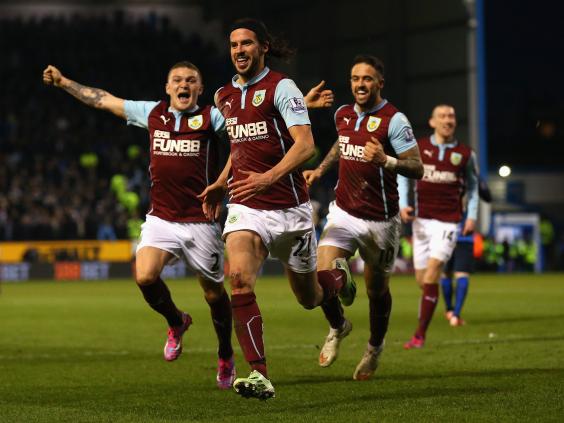 Nothing encapsulates modern relegation more than the front-office staff cuts that come with it. When that eminent Victorian William McGregor conceived of the Football League's Second Division in 1892, he was only thinking of keeping fixtures to a sensible number. Now, 120 years on, Fabricio Coloccini's concentration slips at the crucial moment and 30 people at the club, on considerably lower salaries, wonder if it could cost them their jobs.
It is no joke. Last summer, Fulham made 29 redundancies post relegation but still signed Ross McCormack for £11m. Hull are much better set to deal with relegation this time than they were five years earlier but even so, they are at a crossroads.
Their owner Assem Allam has reapplied to the Football Association for the name change to Hull Tigers, and his company Allamhouse Limited was owed around £65m by the club, with that figure likely to have grown since the last accounts. Inside the club, the belief is that the name change will go through this time but whether that turns out to be true or not, Allam is reluctant to continue propping up Hull. Relegation will make self-sufficiency impossible.
It would be a pity if that were to threaten the club's new academy, based at the Bishop Burton agricultural college, north of the city. It has just been granted "category two" status. The sheer lack of homegrown players has been something of an embarrassment to Hull, as Bruce has pointed out. But Allam and his son Ehab, the vice-chairman, have invested in changing that with staff recruited from Swansea City.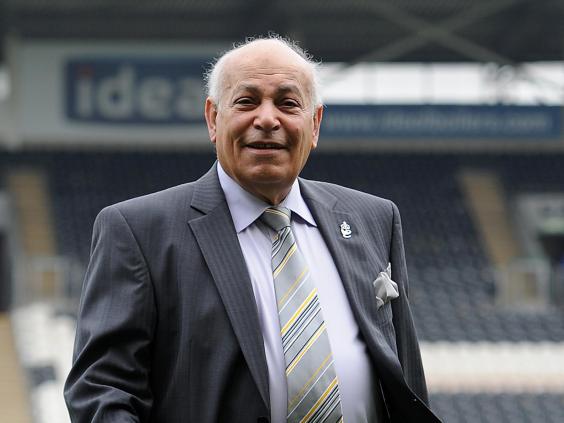 Relegation always comes with repercussions. For Hull last time it eventually required Allam to write a £18m cheque to the Inland Revenue to save the club, and the hope is that if the worst happens again, it will not require anything quite so drastic.
Undoubtedly mistakes have been made. The club bought a squad they hoped was good enough for a Europa League campaign that never materialised, and as things stand they do not look good enough for the Premier League.
It was Newcastle who went down in 2009 when Brown's Hull survived on the last day. "I thought he deserved his moment," Bullard wrote of Brown's singing. "A lot of people might look at it and think, 'What on earth is this lunatic up to?' but Brownie had worked miracles to get the club into the Premier League and keep it there."
Miracles? This season, the really impressive work has taken place elsewhere.  For Newcastle and Hull, all that is left is the battle to escape the consequences of their worst mistakes.