The Manchester United manager, Louis van Gaal, refused to be drawn on the future of striker Danny Welbeck following reports that the Dutchman has told the England player he can leave the club.
Welbeck is thought to be keen on a move for the chance to play more regular first-team football, with United not looking to block his exit.
However, he was guarded when asked to comment on why he would be prepared to let the England striker, who has scored 29 goals in 139 games for United, leave a club where he has been since joining the youth set-up as a small boy.
"I don't speak to you about matters that are for the players," said the former Holland manager. I discuss it with the players and the players discuss it with me. Then I discuss it with [United executive vice-chairman] Ed Woodward and the Glazers, not with the media, I'm sorry. I have never done that."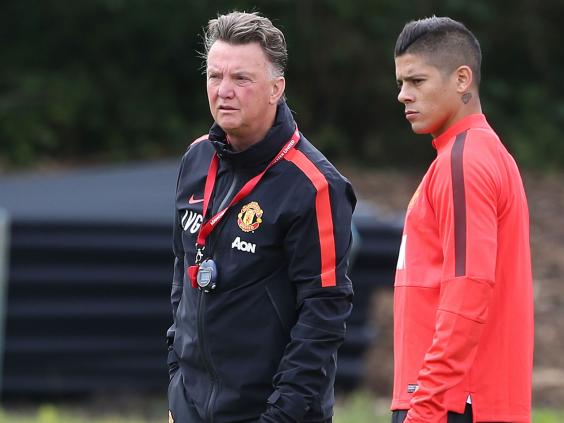 Van Gaal described informed stories regarding Welbeck's intentions as part of the football world.
"We have to accept the consequences of the football world, but I think that a human being, in relationship with another human being, must show their respect for each other, so what I say to the players is private.
"What the players are saying to me is also private. And the player is responsible for his environment – not I."
Welbeck, who is sidelined with a knee injury sustained in pre-season, has never been a prolific goalscorer but has, at times, played in a wide position and has hit double figures in two of the last three seasons.
Losing him would leave a hole to fill at a club which has found recruiting difficult so far this summer. New defensive signing Marcos Rojo has not yet received a work permit and so cannot play at Sunderland on Sunday.
Perhaps more worrying for Van Gaal is the absence of four midfield players, with Ander Herrera damaging an ankle in training to join Marouane Fellaini, Michael Carrick and Jesse Lindegaard on the injured list. Defenders Luke Shaw, Jonny Evans and Rafael are also still out, although Evans has resumed training.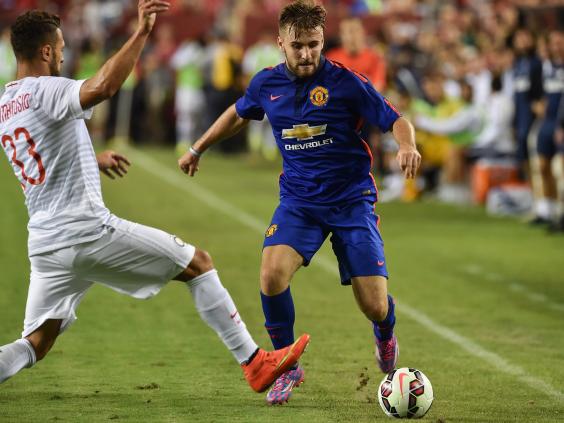 "In my career as a trainer, I have never had seven injuries before. Last game it was nine, so we are progressing," said Van Gaal, who will at least have Robin van Persie back.
"It's a little bit thin in midfield. That is also a problem, but it is very difficult when you have a trip to the US to prepare for the season."
It's a lament Van Gaal has used before and the manager also returned to a familiar theme when discussing United's poor start to the season. After going unbeaten in pre-season, United lost at home to Swansea on the opening day and turned in a performance that hardly gave cause for optimism.
Van Gaal conceded that supporters had a right to be "scared" but urged them to keep the faith in what he stressed again is a long-term project in reversing a decline that saw United finish seventh under David Moyes last season.
He said: "They have to believe in the philosophy that we bring into this club. The players are believing that and they have shown it in the United States, now they have to show it here. It needs time, I have already said that.
"Two weeks ago I was the king of Manchester and now I'm the devil of Manchester. That's the football world and especially the media in this football world.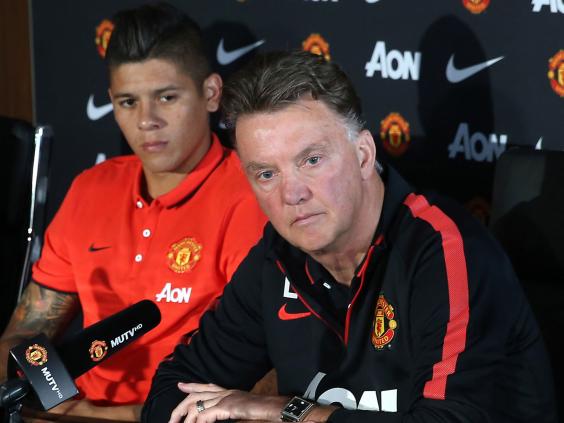 "I think the fans in Manchester are intelligent. I've already said that the first three months will be difficult for the players and the fans. I've said it to Woodward and the Glazers that this is what it is.
"They have hired me for my philosophy, not because I'm  a nice guy. I am a nice guy,  but that's not why I was brought here.
"I'm not hired to be fired. I'm hired to build up a team. That process needs time. I bring another philosophy in the club.
"You have to believe in  the philosophy that again we will make a big club but it needs time. It is not an overnight job."
Reuse content