Jose Mourinho's early-season press conferences often begin like a love letter to English football. How the pre-season has been long. How he has missed the competition of games in which points are at stake. How the prospect of the first game has filled him with the old energy, or "the different tick-tock" he said, pointing to his heart. Then eventually, we got back to what really drives him on.
Click image above to enlarge graphic
It came at the end when Mourinho was asked how he felt coming off the back of the only two consecutive seasons of his stellar career in which he has failed to win a trophy. Then someone mentioned the P-word. Pressure. Could the most successful multi-club coach of the modern era be feeling it, 14 months into his second spell at the club?
"Why?" Mourinho replied. "Some have 10 years to win something, I have only two." This, at last, was the real Mourinho talking.
"I'm not a very intelligent guy when it comes to choosing teams," he said. "I like to work. I like to build. I don't like easy jobs. I don't like to get clubs worked by other managers before me. I don't like to arrive on time to collect the fruits off their trees. Remember, when I went to Porto, the season before they had been fifth. When I went to Madrid, where was Madrid? Where was Inter before I went there? And I came to Chelsea [last season] at a moment when one team was over and another needed to be born.
The best deals of the summer...
The best deals of the summer...
1/15 Bojan Krkic (Stoke City, forward, £4.4m)

The most unlikely move of the summer looks like it could be one of the cutest. More interesting than all of the inevitable talk about "How will a former Barcelona starlet handle himself on a wet Saturday afternoon at the Britannia?" is how Mark Hughes convinced a former Barcelona starlet to leave Rome for a series of wet Saturdays in Stoke. Bojan has cut an increasingly disappointing figure in the three years since he left Catalonia – but Hughes revitalised Oussama Assaidi last season and could do the same for the nimble-footed Spanish forward.

2/15 Bafetimbi Gomis (Swansea City, striker, free)

Swansea City have reacted shrewdly to the uncertainty surrounding the future of Wilfried Bony with the signing of the equally powerful Gomis. The Frenchman was hardly prolific during his five years at Lyon, netting at the rate of just over a goal every three games – but he offers an all-round threat not present in Bony's game. Gomis is adept at holding the ball up and will allow Swansea the option of going long more often to complement their sometimes predictable passing game – he is a pragmatic buy with the potential to transcend lowly initial expectations.

GETTY IMAGES

3/15 Daryl Janmaat (Newcastle, right-back, £5m)

The quiet revolution on Tyneside continues at right-back, where Daryl Janmaat is a more than adequate replacement for Mathieu Debuchy, who was lured by Arsenal. Janmaat impressed for the Netherlands under Louis van Gaal at the recent World Cup with several displays of defensive solidity coupled with attacking prowess – indeed, he looks more secure at the back than the man he is replacing. The same caveat applied to Filipe Luis is relevant to Janmaat: the effectiveness of his displays will be measured by their lack of prominence. The early signs are promising.

Getty images

4/15 Filipe Luis (Chelsea, left-back, £16m)

To suggest that Luis is an Ashley Cole clone is to damn him with faint praise and speak a measure of truth at the same time – Schrödinger's Cat updated to fit Chelsea's left-back problem. The Brazilian is as safe in defence as a Victorian semi-detached town house, but is ever-eager to press forward on the overlap. Great full-backs follow the maxim applied to referees: you only really notice them when they are performing badly or missing in action. Luis's value will be revealed if Atletico Madrid struggle in his absence – and if no one mentions the name A Cole.

@chelseafc twitter

5/15 Alexis Sanchez (Arsenal, forward, £32m)

Sanchez is perhaps the standout signing in a summer of big-money moves at the sharp end of the Premier League. The Chile international has the pace, skill and finishing ability to play anywhere across the front line – he started on the wing in Arsenal's Community Shield defeat of Manchester City but is expected to move to a more central role before too long, possibly replacing Olivier Giroud. Sanchez should bring the type of dynamism that Arsenal's pretty, patterned play has often lacked over the past few seasons. Given the size of his fee, he will be expected to perform.

GETTY IMAGES

6/15 Diego Costa (Chelsea, striker, £33.44m)

The man viewed as Chelsea's long-term striking solution could well turn out to be not just one of the best Premier League transfers of this summer but one of the best in the league's history. Equally, the Brazilian has the potential to make his £33m-plus transfer fee look like the biggest debacle this side of Fernando Torres. The naturalised Spaniard flourished at Atletico Madrid in Diego Simeone's high-energy, high-pressing system – but on occasion he can appear leaden-footed and has a fiery temperament that must be curbed. A two-goal salvo against Real Sociedad on Tuesday night hinted at the good side of the man – and his reaction to a Bruno Alves horror tackle against Fenerbahce the bad.

Getty Images

7/15 Romelu Lukaku (Everton, striker, £28m)

Having been on loan last season, Everton's key signing of this transfer window already feels well at home among Goodison Park's club-embossed armchairs. Lukaku hit 15 league goals for Roberto Martinez's side last season as they challenged for the Champions League, only to falter at the last. More will be demanded of the Belgian now the Merseysiders have almost doubled their transfer record to make his move permanent – but Lukaku has the ability to fulfil those lofty expectations. Bullishly strong and with an unerring left boot, he can flourish now he is not tagged as the next Didier Drogba.

Twitter/@EvertonFC

8/15 Lazar Markovic (Liverpool, winger, £20m)

How do you go about replacing the irreplaceable? Brendan Rodgers' seemingly impossible task of filling the void left by Luis Suarez got off to a promising start with the signing of jet-heeled Serbian winger Markovic, who starred during Benfica's run to last season's Europa League final. The 20-year-old will be allowed time to settle into Premier League life, with Rodgers expected to use him from the bench in the season's early weeks. Once he is unleashed, however, Markovic could be the season's great surprise – he has trickery enough to delight even the most Suarez-obsessed members of the Kop.

Getty Images

9/15 Ander Herrera (Man United, midfield, £32m)

Leaving aside the lingering memories of the farce that was United's pursuit of Herrera last summer, the fact that Louis van Gaal finally has the man David Moyes wanted can only be a good thing for a midfield in need of both an internal and external makeover. Despite being only 24, the playmaker is a classy and experienced operator – a veteran of European football with Athletic Bilbao, for whom he impressed against United in the Europa League in March 2012. Herrera is a significant upgrade on Tom Cleverley and Michael Carrick – a player of finely spun steel for a deoxygenated midfield.

GETTY IMAGES

10/15 Rémy Cabella (Newcastle, midfield, £12m)

The Montpellier chairman, Louis Nicollin, mocked Cabella for his decision to move to Tyneside, telling the midfielder that he would be "bored" at his new club. It will be Alan Pardew seeing the funny side of the deal if Cabella proves a hit at Newcastle, however – and the France international has the ability to be just that. Creative and versatile, he possesses the type of Gallic skill that Newcastle fans have seen twice before with Laurent Robert and the incomparable David Ginola.

AFP

11/15 Daley Blind (Manchester United, midfield, £14m)

While United stole the headlines with their dramatic swoop to bring in Radamel Falcao in what looks a drastically expensive loan move, it was the signing of Daley Blind which could help the most given United's obvious deficiencies in midfield and defence. Blind, 24, knows Louis van Gaal and his methods well, which should prove very useful given how slowly it seems the rest of United's rearguard are getting their heads around them. And at £14million, he is the cheapest of United's senior signings.

twitter.com/ManUtd

12/15 Cesc Fabregas (Chelsea, midfield, £30m)

Another expensive acquisition, the fee this time believed to be in the region of £30million - but again, it is easy to see why the cash has been splashed. The early signs are that the Spain midfielder may be an even better player than the one who left Arsenal as a true Premier League star in 2011.

EPA

13/15 Calum Chambers (Arsenal, defence, £16m)

Not the most high-profile departure among the exodus from St Mary's over the summer, but Chambers was known to be a player of great promise and has certainly made a big impression in Arsenal's defence so far following his switch for a reported £16million, earning a first call-up to the full England squad.

14/15 Hatem ben Arfa (Hull, midfield, loan)

Steve Bruce arguably had the best deadline day of any Premier League manager as he completed something of a summer overhaul with the arrivals of Abel Hernandez, Mohamed Diame and Gaston Ramirez. But it was the late, late arrival of Newcastle outcast Hatem Ben Arfa which had the fans most excited. When his mind is right, the Frenchman is one of the most exciting attacking midfielders in the league and if Bruce can get him back on track after a frustrating year in the north east, he will give Hull a new dimension.

GETTY IMAGES

15/15 Mario Balotelli (Liverpool, striker, £16m)

The former Manchester City star is back in the Premier League after Brendan Rodgers went ahead with a £16m move for the Italian, securing his services from AC Milan. If Liverpool can contain his livewire personality and on-field temper, it could work out to be one of the best deals in the club's history.
"At the same time I came to the only league where four, five, six teams can compete for the title. So I'm not good in choosing my jobs – or I'm good because I choose jobs I really love. This is the second year of my project and I am so happy with that. At the end of the season you, the supporters and the players will judge my work. And most important, my boss, my owner, my board will judge my work."
Take your pick from those in that machine-gun fire: Arsène Wenger, Manuel Pellegrini and, further afield, perhaps even Carlo Ancelotti and Pep Guardiola. This was classic Mourinho, riled, challenged, threatened, and hitting back the only way he knows how. But it also stands for the modern Premier League, a quarrelsome state carved up by 20 competing ideologies, impervious to any calls for outside regulation or, for that matter, the usual rules of economics.
The most lucrative sports league in the world was once described to me as a loose coalition of 20 different business plans. On the eve of the 2014-15 season, the 23rd edition of the old Football League breakaway, that has never rung so true. There are those clubs whose success is intended to reflect well on the nation states or super-rich who own them. There are West Ham clinging on to make their Olympic Stadium move viable. There are the likes of Crystal Palace, who must tread a careful line between investment and consolidation which, as Tony Pulis's departure has demonstrated, not everyone is prepared to sign up to.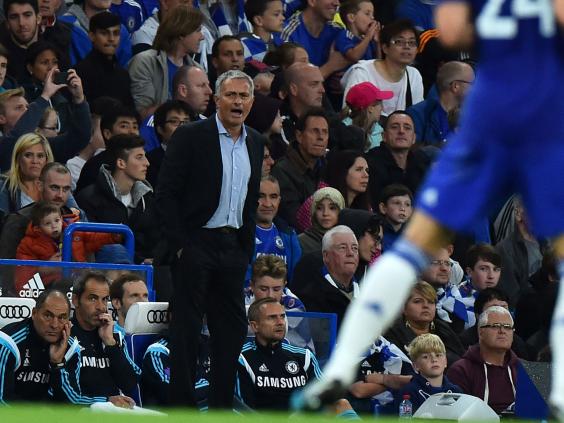 On the first day of the season the questions come down to who will win it, who takes the Champions League places and who drops off the end with relegation. For all the early excitement last season at the small margin separating clubs at the bottom of the table, by the end there were 16 points between Newcastle in 10th place from Norwich in 18th, the last relegation place. That is a wider gap than in the previous two seasons.
This is a rich league, but that does not mean that everyone spends significant money. This is an unpredictable league, but the notion that any team is capable of beating any opponent on a given day is an illusion borne out by the occasional freakish result. Mourinho, like many others, claimed that there were six clubs capable of winning the league, but there is never a contest that wide come the end of the season.
Over at Manchester United, Louis van Gaal was counting his injured players ahead of his team's opening game against Swansea City today. He is without Robin van Persie and eight others including Luke Shaw and Jonny Evans. A team which wants to play with three centre-halves has lost two over the summer, signed none, and is now drafting in Reece James and Tyler Blackett from the Under-21s.
At least you can say that young English players might get a chance. At Liverpool, they must cope with the loss of Luis Suarez, one of the most talented, and high-maintenance players the club has ever known. History tells us that losing your best player is never an easy problem to solve. At Everton they have not lost a key player this summer, but they have had to break the transfer record to keep the centre-forward they had last season.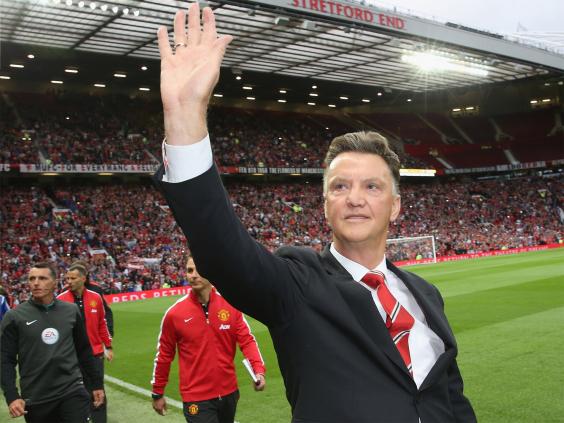 Over at Manchester City, Sergio Aguero became the latest among their leading lights to sign a new contract. Using the momentum of a second league title in three years to secure their key players on long-term deals enables City to concentrate on planning the development of the first-team playing squad. They closed down the Yaya Touré birthday meltdown swiftly too. More than ever, City look a well-run operation.
Long-term predictions are dangerous in this game, but it is not hard to see the division that has taken place among the traditional elite. City and Chelsea have vast academy and recruitment programmes that involve a network of feeder clubs, and a constant cycle of acquisition, loan and sale. Romelu Lukaku's Chelsea career being the classic example, a sought-after player signed, loaned out and eventually sold for a profit without getting close to a run in the first team.
United and Arsenal have done the same up to a point, but retain a more traditional model on a smaller scale. All this is part of a bigger picture, and trends in football tend to emerge over years rather than single seasons, but it is notable that City and Chelsea are the two clubs most expect to contest the title.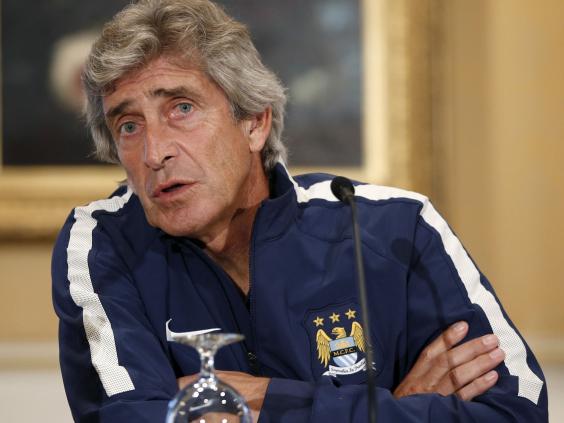 Ten years ago, when Mourinho was preparing for his first ever match in English football, a home game against United, the picture was very different. The rise of the super-rich owner had barely begun, the first work on the Emirates Stadium had started just six months earlier, no one had reason to consider Financial Fair Play and signing players only really related to replenishing the first team. The league has changed so much.
The challenges are more specific as one goes down the division. Alan Pardew starts with a new-look team against City tomorrow, one which could include as many as six new players. Stoke City have made the most intriguing signing of the season, Bojan Krkic, the man who once kept Thierry Henry out the Barcelona team. Stoke have been going through a process of reform since Mark Hughes took over but it is still tempting to regard Bojan as a flower among the nettles at the Britannia Stadium.
It says a lot about the current state of Aston Villa that the most interesting arrival of their summer has been the appointment of an assistant manager, Roy Keane. They are in limbo, waiting for someone to take them off Randy Lerner's hands. Southampton are trying to build a new team. Harry Redknapp is back in the league with Queen's Park Rangers. Sunderland have been reluctant to spend big. Erik Lamela, Spurs' record signing, is fit at last and has an Argentine coach in charge.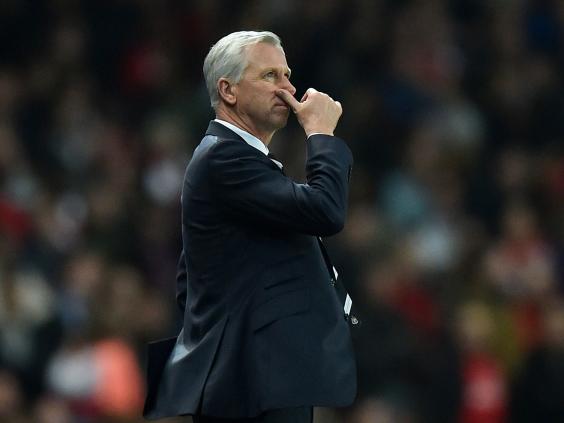 Below them, the likes of Swansea City, Hull City, Leicester City, West Bromwich Albion and Burnley face the usual struggle of teams in that category to survive on terms that will not cripple them if they fail to do so. As Mourinho himself said yesterday, the money keeps coming into the Premier League, arguably the only certainty that exists over the next nine months of madness.
Reuse content