Arsenal legend Tony Adams has criticised England international Jack Wilshere, believing the midfielder should have been insulted by Arsene Wenger's decision to sign Mesut Ozil last summer.
Speaking to The Sun, the 47-year-old former Gunners captain also raised doubts over Wilshere's professionalism whilst questioning his desire on the pitch.
"If push came to shove, for a cup final or big match, Arsene would pick Ozil ahead of Jack," said Adams.
"He should have taken it as a personal insult that Arsenal went out and signed Ozil when they already had the same talent at their disposal in him."
While the comments may have been intended to be motivational, rather than critical, many have been surprised by the scathing tone used.
"He must show more hunger and professionalism. He's in danger of not fulfilling his potential and his career could be over in the blink of an eye.
"He has to be more verbal, shake things up and show more fire in his belly."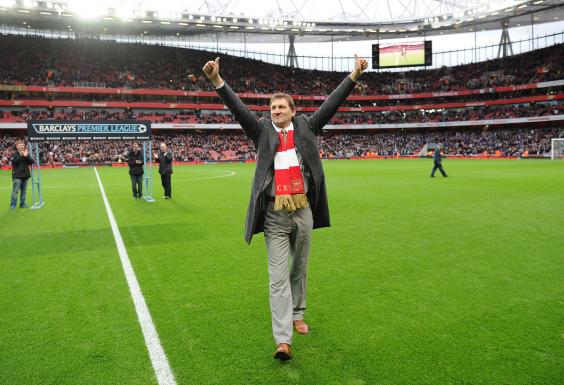 Wilshere has been in the spotlight once again this summer after his recent smoking scandal but Wenger is confident that Premier League crowds are set to see a new man emerge from the shadow of his past indiscretions.
"This is a big season for Jack but he is in his best pre-season shape for three years," the Frenchman said earlier this month.
"At the top level you need consistent presence. It does not work anymore when you rest for three weeks and then you are fit again - in and out is finished today.
"He is rid of his ankle problems and if he can maintain that I think he will have a great season. But he needs games and I agree that this is a very important season for him."