It was a measure of Steve Bruce's patience that, half smiling, half grimacing, he politely fielded a question on this weekend's Norwich v Ipswich Championship play-off semi-final at his press conference yesterday, respectfully navigating a course through the merits of both clubs without upsetting the Carrow Road fans he once played before, or Mick McCarthy, the Ipswich manager who he socialises with. "Least of my worries!" he said, when the cameras were off. "Who gives a flying f***?!"
And with the greatest respect to East Anglia, he had a point, considering that the £42m gamble he took last summer on creating a squad of mid-table proportions had just delivered him another major setback: a drugs test in which Jake Livermore is understood to have tested positive for cocaine. It might put the midfielder out of the game for six months and, most critically, will definitely exclude him from the two remaining games which Hull City enter in a hell-hole situation – staring down the relegation corridor; favourites for the drop.
Bruce discussed the vagaries that come with spending millions of pounds of someone else's money – and putting your professional judgement on the line – reflecting on injuries which began with £6m Robert Snodgrass's season ending 27 minutes into his debut, in mid-August. But with Livermore's absence another substantial blow, it was left to the refreshingly candid defender James Chester – who knows what professionalism looks like after his own upbringing at Manchester United – to reflect that money can bring trouble, too, even though talking to those who have come to know Livermore at Hull creates a strong sense that he is a good and determined professional.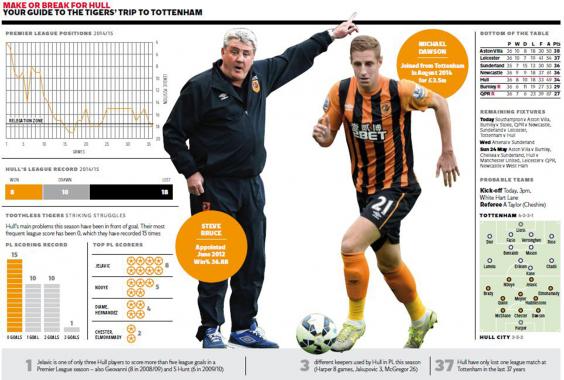 Chester was alluding to Hatem Ben Arfa, a player whose occasional flashes of brilliance at the training ground made you see why Bruce fancied the prospect of taking him on loan from Newcastle United last summer but who was just as feckless and work-shy as his manager on Tyneside, Alan Pardew, always found him to be.
"The most disappointing thing was Ben Arfa," Chester said. "He showed an awful lot of ability in training but you just wanted to bang your head against a wall. The ability he showed in training is the ability that only certain players have. He could turn a game on its head and get you a goal from nothing. He would've been the player that if you were struggling to get the goals, he could've got them – against Burnley. He's better than many of our players here. It's the least you expect, for someone to run around."
One statistic embellishes this story. When Ben Arfa was substituted at half-time in the 4-0 hammering at Old Trafford in December, he had covered as much ground as Allan McGregor, the goalkeeper. The Frenchman ended the season without a club.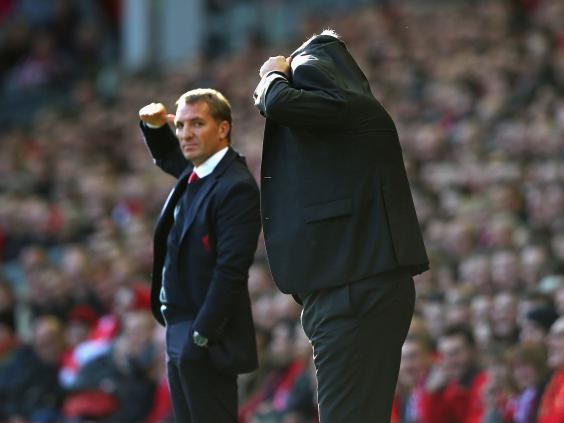 Livermore has shown no such disinclination to work. The £8m spent last summer to make his loan from Spurs permanent seemed logical. The relationship between manager and player is good. Livermore has felt Hull rescued him from an interminable struggle to hold down a place at White Hart Lane.
But showing your old club a thing or two in a fresh new Premier League side is one thing. Sustaining that impression in a division where no secrets last more than a season is something else. Bruce spoke yesterday of "second season syndrome" and a substantial reason why Hull are in such desperate straits – needing at least a point from Spurs today with a possibility that they could be relegated by the time Manchester United visit next Sunday, if they do not win in North London –  is that a number of the summer signings have, frankly, not been good enough. Abel Hernandez, the club record £10m acquisition from Palermo, is unlikely to be on the banks of the Humber come August. Gaston Ramirez's contribution has revealed why Southampton were willing to let him out on loan. Neither Livermore nor Tom Huddlestone has reached the same heights this season as last.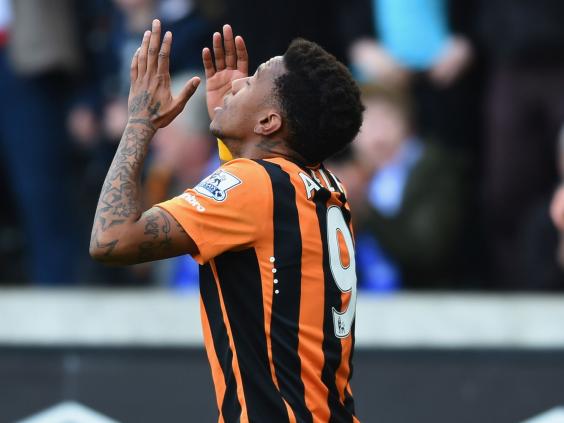 And the injuries. Snodgrass, Mohamed Diamé (started like a house on fire, missing since early December), Michael Dawson (two one-month spells out) and Nikita Jelavic (two knee injuries, four months absence.) "Even now... Jelavic... is he right or is he not?" Bruce ruminated aloud. "He hasn't trained really for the last three days. It's been that way for weeks and months now."
It's a far cry from the relative certainties of last May, when Hull were preparing for their FA Cup final appearance against Arsenal. At a stroke, the 1-0 home defeat to Burnley has cast the pall of relegation over the KC Stadium. From the euphoria of the consecutive wins over Liverpool and Crystal Palace there have been consecutive defeats, while others all around them – Leicester City, Aston Villa and Sunderland – have risen. "Champions League form," Bruce said of Leicester yesterday.
The Independent columnist Danny Higginbotham, relegated twice from this division, writes today of the stunning shock of being pitched into the drop zone from higher ground and struggling for the required low gear which the season's perennial strugglers already have. "That spirit is inured in some teams who have been fighting, battling, worrying all season, never able to relax," Higginbotham says.
Bruce discovered this problem last Saturday when his players just could not get "one foot in front of another" to progress past Burnley. He compared this to the bad day he suffered for United in the FA Cup semi-final against Oldham Athletic in April 1990. It was a match for which Alex Ferguson picked Jim Leighton, against his better judgement about the nerves the goalkeeper had been displaying, and in which Bruce, not one for dressing these things up, was "absolutely shite on the day" alongside Gary Pallister.
"It was my first semi-final," Bruce recalled. "A boiling hot day, and Palace had just beaten Liverpool in the other semi. So we've got Palace in the final – no disrespect to Palace but they're not Liverpool. I remember shouting over to big Pally, 'you had better be on your guard' and he was worse! It was a 3-3 draw and we were frigging hopeless.  Well, I was hopeless. You learn from it. We have all been there where you don't perform. It's a frustration. You don't want to go out there against Burnley and not perform…" But that was an exception to the rule for him. And that was also Manchester United, whereas, as Bruce put it several times yesterday, "we are Hull".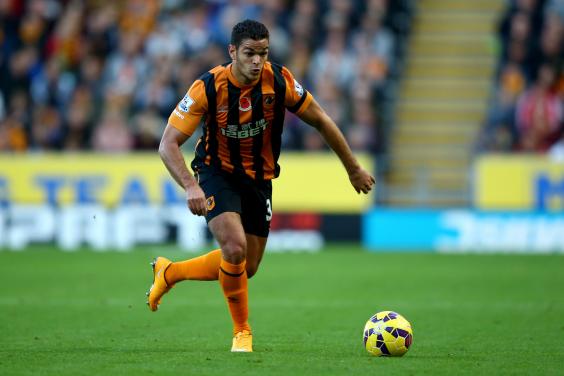 Chester spoke from the heart, providing a player's perspective on what it means to be in a wretched place like this. "Financially, there are implications but my salary in a Championship club would be more than what the average man would earn, so it's not something that bothers me particularly," he said. "It's the fear of failing; of always having a relegation to your name."
Bruce needs more with that philosophy. Yes, he would like to be at this club next season, the manager said. Yes, his thoughts had strayed to the consequences of relegation: "I'd be a liar if said I hadn't." And no, his new three-year contract, signed a few weeks ago, offered no peace of mind, even though owner Assem Allam said last night that the club want to keep him. "They were convinced we were going to be a Premier League team," he said. "I think that's why they gave me a new contract."
Reuse content