Jamie Carragher has called on Liverpool manager Brendan Rodgers to revert to playing two up front following his old club's dismal showing at Old Trafford on Saturday.
Liverpool lost 3-1 to Manchester United with a performance roundly derided for its lack of ambition. Rodgers started the game with his preferred 4-3-3 formation, leaving Christian Benteke as the sole focal point with Danny Ings and Roberto Firmino supporting on the flanks.
Carragher was heavily critical of his former manager's set-up and urged the Northern Irishman to lose his 'obsession' with the formation, which he believes to be incompatible with the styles of Liverpool's star players.
On last night's Monday Night Football, Carragher's wished to mellow his comments but still firmly believes that Rodgers should take a different tack.
"I think obsession was perhaps the wrong word I used after the game," Carragher confessed. "I think it's a system he wanted to use when he first came to the club, but it's also the system he falls back on when things haven't worked.
"The thing for Brendan Rodgers is how can he get his players into the positions they want to play? At the moment, that's the thing he's finding difficult."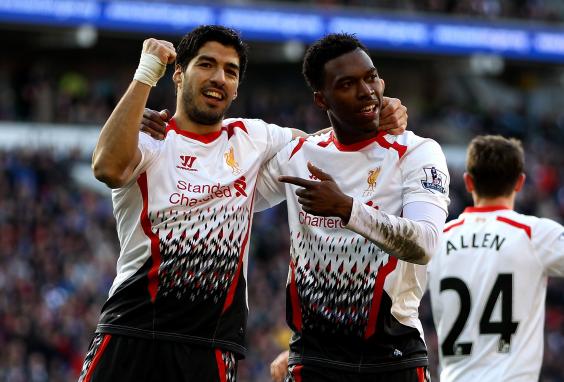 The Anfield legend, who made 737 appearances over the course of his 17 years with the club, believes that the Liverpool boss should return to the two-striker formations that reaped rewards in the 2013/14 season.
Luis Suarez, now at Barcelona, and Daniel Sturridge, a player plagued by injury, scored 55 goals between them that year in a system which often one of the pair move wide to find space.
"With Sturridge, you can't rely on him for a full season, but he's back training and he gets goals," Carragher said on Monday Night Football.
"I'd like to see him playing in that wide forward role, but something has to be worked on to incorporate the players into a team, as the lack of goals and creativity is what's killing Liverpool."
His fellow Sky Sports pundit Gary Neville also criticised Liverpool's tactical approach, believing they are overly cautious.
"They've gone the other way," Neville said. "Stoke was a real digging out type of victory, the Bournemouth win as well…Arsenal was a 0-0. It's all very 'un-Brendan Rodgers-like'.
"Rodgers is a good coach, but with Suarez and Sterling gone, and Sturridge injured, they've been replaced with players who haven't got the same electricity or intent," he continued.
"The principle of running in behind has been replaced with players who come to the ball, and to play against that is a lot easier."
The Independent has launched a new football app! Live scores, in-game stats, breaking news, videos and push notifications are just some of the many features. Use the links below to download and get more from Indy Football...
iPhone
http://ind.pn/iphonefootball
iPad
http://ind.pn/ipadfootball
Android
http://ind.pn/androidfootball
Reuse content