Javier Hernandez has revealed that a conversation with Louis van Gaal prompted his exit from Manchester United. 
The Mexican claims he was told by the Old Trafford boss that he had only a "one per cent chance" of playing up front if he remained at the club.
Since departing for Bayer Leverkusen in a £7m deal Hernandez has been in sensational form, scoring 19 goals for club and country. Manchester United's entire squad have only scored two more in the Premier League this term. 
In an interview with Movistar reported by Marca, Hernandez said: "I spoke with Van Gaal and he said that I only had a one per cent chance of playing in my position, so I headed to Bayer.
"I felt confident from the very first day. I feel important, not just because of my goals, but because I feel that I'll start every game".
Hernandez joined Manchester United from Guadalajara in 2010 and scored 20 goals in his first season, being voted player of the year by the fans.
After Sir Alex Ferguson retired and was succeeded as manager by David Moyes in 2013, Hernandez began to fall out of favour. He spent last season on loan at Real Madrid after Van Gaal told him to take the right offer if it came up, and the United boss left the striker in little doubt where he stood during the summer.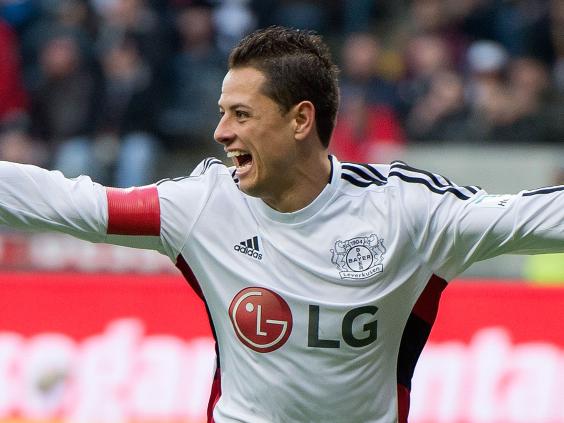 He praised Ferguson for his squad management, saying: "I was extremely lucky to be the first (Mexican) player to move to one of the biggest clubs in the world.
"I had a great time there. I had an incredible start, full of opportunities, although those opportunities dwindled over time and things took a turn for the worse.
"I'm so grateful to Ferguson. I think he's the best there's ever been, especially his squad management skills.
"Every player had his place. A squad player could still play 15 games a season. He opened the door to Europe for me and I won two league titles there."
Additional reporting by PA
Reuse content