First grime, now rock'n'roll. Jeremy Corbyn's music taste is clearly as eclectic and wide-ranging as his policies.
In his latest attempt to appeal to the country's younger voters, the Labour leader made a brief appearance at a Libertines concert, the British rock band fronted by Pete Doherty, at Tranmere Rovers' Prenton Park.
Currently campaigning in the Wirral, Corbyn appeared on stage to address the 16,500-strong crowd.
Having clearly taken note of his surroundings, the politician delivered a quick speech on the matter of football as he reiterated Labour's claims that the Premier League's clubs are failing on its promise to invest five per cent of its income into the local game.
"I love football," Corbyn declared. "I want it for everybody.
"Those very wealthy clubs in the Premiership, pay your five per cent so we've got grassroots football for everyone."
Corbyn's words were met with enthusiastic chants of "Jezza, Jezza" as the 67-year-old struggled to make himself heard over the crowd.
In Labour's manifesto, the party criticises the Premier League for its broken promises with regards to grassroots investment.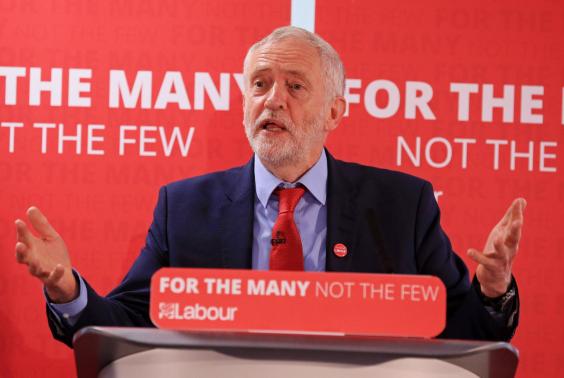 "Labour will ensure the Premier League delivers on its promise to invest five per cent of its television rights income into the grassroots game to help the next generation of players and coaches, and to improve facilities and pitches," it reads.
"The Premier League has so far failed to do so, despite lucrative new domestic and international TV deals."
The football organisation has hit back at such claims, though, insisting it has "always met its commitments" while arguing that there is "no evidence" to suggest otherwise.
The Libertines' say on the matter remains to be seen.
Reuse content