Sergio Aguero is the best striker on the planet according to his Manchester City team-mate Joe Hart.
Speaking ahead of upcoming England games against Lithuania and Italy - after which Hart will have collected 50 caps if he features in both - the goalkeeper was asked who he considered the toughest striker to play against.
"Just from working with him on a daily basis and from what I've seen this season, probably Agüero," he said, placing the 26-year-old ahead of the likes of Lionel Messi, Cristiano Ronaldo and England captain Wayne Rooney.
"He just knows how to score. In training he particularly excites you most days. A long clearance could turn into a goal because he's got that ability to take it round five people and score. Sergio is a very natural player."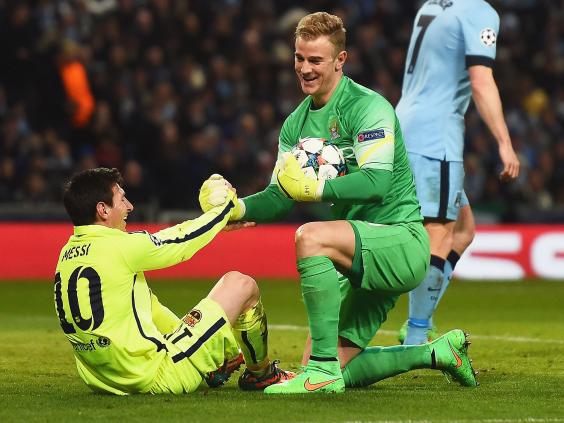 Hart put in a man-of-the-match performance during Manchester City's recent Champions League exit to Barcelona during which he consistently repelled  Messi to ensure the scoreline didn't become an embarrassment for the English champions. After that game Messi described Hart as a "phenomenon" - a tribute Hart paid back, albeit by confirming Aguero as the best
"I'm backing Sergio because he's my player. But Messi is a phenomenal player. He's definitely one of the best players I've ever played against."
Reuse content