Joey Barton has accused Arsenal of having 'no spine or character' as Arsene Wenger prepares to celebrate eighteen years at the helm with a London derby against Chelsea at Stamford Bridge.
The Frenchman has never defeated a side managed by Jose Mourinho in eleven attempts and is set to lock horns with the Portuguese boss once more on Sunday afternoon.
Speaking to BBC Radio 5 Live, Queens Park Rangers midfielder Barton said that rival managers have 'had Wenger on toast' in recent years.
"In big games they get under his skin and work them out tactically," he said - in typically blunt fashion.
"You think of his teams of Petit, Vieira, Adams, Keown and all those kind of warriors. You look around the Arsenal dressing room now, the people who would win you those kind of games against the top four clubs - they don't really have an abundance of them.
"At the latter stages of a season they come unstuck because of that lack of - I hate to say it - a real lack of character or spine within the team."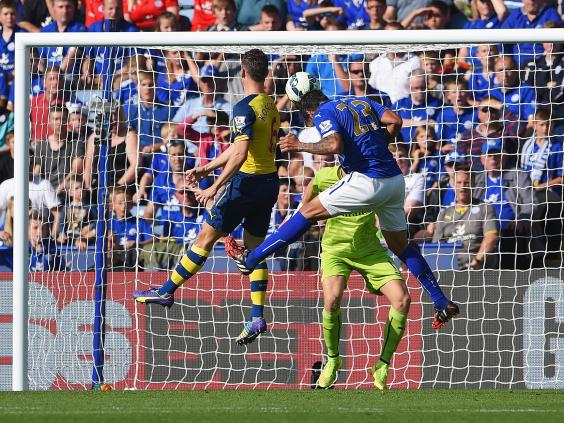 Arsenal have made a decent, if unremarkable, start to the new season and sit in fourth place in the Premier League table.
Following this week's 4-1 Champions League victory over Galatasaray, there is optimism among Emirates Stadium regulars that Wenger's side can compete in Europe.
Draws against Everton and Leicester City, however, have ensured that the FA Cup holders are already six points behind leaders Chelsea.
In the previous campaign, the Wenger's troops took just three points from a possible fifteen in all away clashes against top seven sides, conceding 21 goals. 
Reuse content