Steve McClaren will take over at Newcastle having won his first major power battle with the sacking of John Carver and Steve Stone.
Carver and Stone, who led the club on a dreadful run that almost ended in relegation after Alan Pardew's departure in January, both had five years remaining on their contracts at St James' Park.
Former England head coach McClaren has asserted his power by insisting he brings his own team into the club.
Paul Simpson, who was his assistant manager at Derby County, is expected to replace Carver, who was assistant coach under Pardew before stepping up as caretaker manager. Simpson joined Derby in 2013 but, unlike McClaren, was not sacked following the failure to achieve promotion last season. Newcastle will have to finalise Simpson's exit from the iPro Stadium.
McClaren returned from his holiday at the start of this week, when there were still one or two issues to be resolved before his appointment could be confirmed. It is believed that being allowed to choose his assistant manager was one of them.
The resolution of key staffing recruitment means that he will be unveiled as the seventh manager of owner Mike Ashley's tempestuous eight years in control at Newcastle at lunchtime on Wednesday.
McClaren was approached twice by Newcastle managing director Lee Charnley last season after he was put in charge of recruiting Pardew's successor.
McClaren turned down the position down in January because he was involved in a promotion push from the Championship with Derby. Then, when Newcastle lost at Leicester last month and Carver accused the defender Mike Williamson of getting himself deliberately sent off, there was a second approach to McClaren. The former England head coach again felt the timing was wrong.
So Newcastle left Carver in charge and in the final three games of a pitiful campaign, they drew against West Bromwich Albion, lost at Queen's Park Rangers and secured their Premier League status only by beating West Ham on the final day of the season.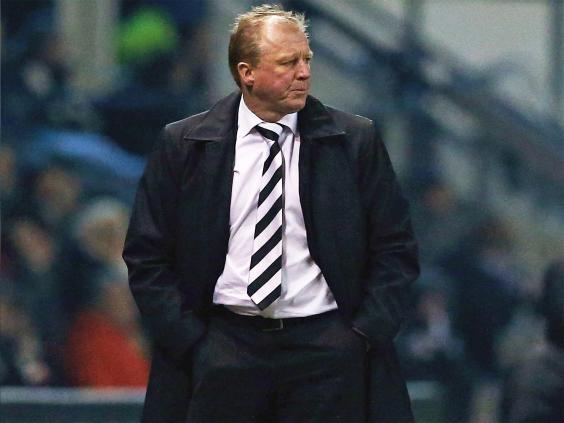 Carver had insisted he wanted the job as head coach on a permanent basis and also that he was in the running. However, the dire run of results, with just three victories in the 20 games he was in charge, meant he was never a serious contender for the position.
Like Stone, he had the security of the eight-year deal he signed in 2012 and told the club he would not resign. But that decision was taken out of his hands.
Carver worked alongside Pardew for the full four years of the manager's period in charge at St James' Park, but he was a club appointment, not one of the manager's. The pair worked closely until Pardew took up the manager's job at Crystal Palace, where he was given more control, at the start of the year.
Pardew became increasingly frustrated at the lack of say he was afforded in transfer dealings. He and his backroom staff had insisted last summer that they needed a centre-half and a centre forward who could make an impact and were given neither.
Charnley has maintained throughout the traumatic period that followed Pardew's departure that the structure put in place by Ashley, where the head coach would not be responsible for signing players, would stay in place. That again leaves the head scout, Graham Carr, in an influential position, but his signings this summer will come under increased scrutiny.
Newcastle are expected to target four major recruits this summer and have claimed privately that there has been a softening of the policy not to sign players over the age of 25. They are also expected to look within the British Isles and the QPR forward Charlie Austin has come on their radar.
McClaren led Newcastle's north-east rivals Middlesbrough to their first major silverware in 2004, when they won the League Cup. He also took them to the Uefa Cup final. His reputation suffered during his time with England, whom he left in 2006 after the national side failed to make the European Championships.
He rebuilt his career with FC Twente, winning the Dutch title in his second season, and has since managed Wolfsburg, Nottingham Forest, FC Twente again and Derby.
Reuse content