Newcastle winger Jonas Gutierrez has revealed he "won't be able to forgive" Newcastle for his treatment by the club during his battle with cancer.
Gutierrez, 31, is now back playing for the club having received the all-clear five months ago, making substitute appearances in three matches this month.
In an interview with French TV channel Canal Plus, Gutierrez has spoken angrily at the way the club dealt with the situation.
"I won't be able to forgive the way I've been treated," he said. "I returned mid-November [2013] and, at the beginning to mid-December, the manager said I should find myself another club.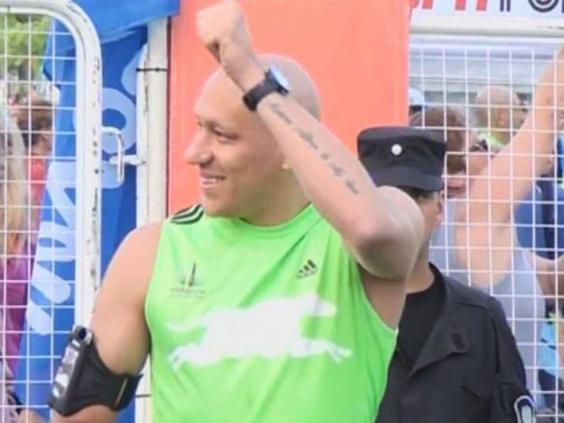 "That it was best. I understand a lot of things about football – that, well, that for the directors, it is a business, no?
"It is clear that they look after the club's interests, but I think in a situation like that, you need to [consider] other things, even more if you see I had been playing for five years before having this problem. I was always playing."
Gutierrez joined Norwich on loan, while then-Newcastle manager Alan Pardew said that his rejection by the club was a "purely footballing decision". But Gutierrez disagrees, returning to Argentina to complete his own treatment, paying medical bills with his own money rather than seek help from the club.
"I never asked for anything," he said. "I paid for it because for me, the most important thing, as I told you, was my health. If they thought it was okay to do it that way, then it's okay. I never asked for anything, and that's it. I wasn't interested."
Despite his battle with the club, Gutierrez said he will always be grateful for the "amazing" Newcastle fans.
"The people from Newcastle, the fans, have behaved amazingly," he said. "When I go around the city, they congratulate me and say I'm looking very well. They are very emotive words that make you very proud when you hear them. People have been so concerned for me, and they've sent me those messages."
Reuse content