Jose Mourinho came out fighting yesterday following his Chelsea team's Champions League elimination and he could not resist turning his anger on pundit Graeme Souness who he described as an inferior manager and "a frustrated man".
In an extensive press briefing at the club's Cobham training ground, Mourinho said that his belief in his players was "unshakeable" and that his regard for them would not change "like the wind" – although he saved his most cutting words for those who had criticised his team.
Souness, a serial winner in his Liverpool playing days, including three European Cups, had been particularly condemnatory about the Chelsea players surrounding the  referee in the build-up to the red card for Zlatan Ibrahimovic in the 2-2 draw with Paris Saint-Germain. In the Sky Sports studio on Wednesday he called the Chelsea players "pathetic" for their response.
Asked whether there was a friction between him and Souness, who managed Rangers, Liverpool, Blackburn and Newcastle among others over 20 years of coaching, Mourinho said that the two of them had a fundamentally different outlook on life as a consequence of their management careers.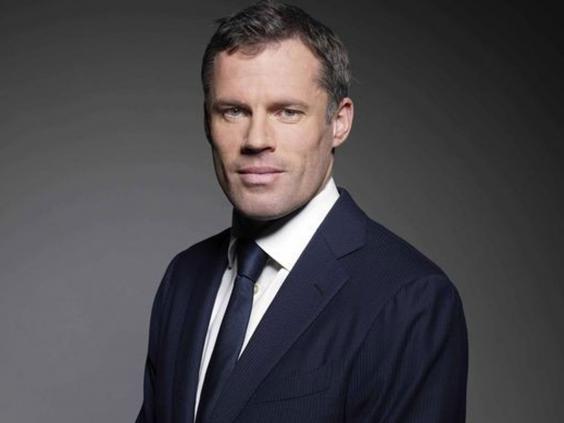 Mourinho said: "The difference between me and Souness is this. Souness as a player? Up there. Jose as a player? Down here. Jose as a manager? Up here. Souness as a manager? Down there. With another difference: I was not a frustrated man because I was not a top player. He is clearly a frustrated man [about his management career].
"[Souness was a] fantastic player. I have lots of respect, in spite of some episodes, for a fantastic player with a fantastic career in a fantastic club with a top generation. Lots of respect."
Earlier, Mourinho had referred back to the one team the two have in common, Benfica, and what he might know about Souness' time in charge there between November 1997 and May 1999. Mourinho's first job in management in 2000 was with the Lisbon club, where he was sacked after less than three months following the election of a new president.
"I coached Benfica," Mourinho said, "I know a lot about him [Souness], so much about him. But I have a certain kind of education, not just in football but in life, and I prefer to laugh. Envy is the biggest tribute that the shadows do to the man. It's about life."
Mourinho had also hit back at Jamie Carragher, another Sky Sports pundit who was critical of the Chelsea players' crowding of the referee Björn Kuipers on Wednesday night. Mourinho said: "Jamie stopped playing a couple of years ago and, in two years, he forget everything he did on the pitch."
While Mourinho was unable to prevent himself responding to the critics, it was his analysis of some of the more specific failings in his team in recent weeks that gave an insight into his faith in his players. In particular Cesc Fabregas' form which has tended to fall away in the second half of the season in recent years at Arsenal and Barcelona.
There have been no goals or assists from Fabregas in his past nine games, in keeping with a trend that has affected him over the last five seasons. For Barcelona last season he managed 16 goals and assists combined in the first half of the season, which fell to five in the second half. This season there were 15 in the first half of the season and two in the second half so far.
Mourinho said that a combination of injuries and suspensions to Fabregas and his midfield partner Nemanja Matic had disrupted their season. "Fabregas was injured and, for me, it's not [the fault of] Fabregas. We lost Matic suspended with five yellow cards, so he didn't play Newcastle. Then we lost Fabregas one match suspension with five yellow cards. Then we lost Diego Costa with a suspension against Liverpool. Then we lost Fabregas again, for three matches, injured against Liverpool. Then we lost Matic suspended against Burnley.
"It's not Fabregas. This is a [typical] season. I wouldn't expect the same team to play Burnley in the first game and to play the last game without being interrupted. An injury is normal. A suspension is normal. An accumulation of yellow cards is normal. Form going up and down is normal.
"Every player who comes back after a muscular injury, despite the work we do to  re-adapt, there's always a break. It's normal that we lost a little bit of our fluidity, our confidence, so our numbers in terms of goals scored, chances created [went down]."
Chelsea 2 PSG 2 player ratings
Chelsea 2 PSG 2 player ratings
1/24 Thibaut Courtois

Outstanding showing in France kept Chelsea in tie; tested little in first half. Rounded by Cavani before fine stop. Rooted to spot for Luiz and Silva headers. 7/10

GETTY IMAGES

2/24 Branislav Ivanovic

Serb opened the scoring in Paris three weeks previously but was not afforded space to roam, policed well by Maxwell. Blocked Matuidi shot. 6

GETTY IMAGES

3/24 Gary Cahill

Chosen ahead of Zouma and kept occupied by Cavani all night. Assisted first-leg goal and had shot blocked at a free-kick before swiping in opener here. 6

GETTY IMAGES

4/24 John Terry

Relishes big occasions and stood up to challenge well as PSG took time to impose themselves. Vital block on Cavani but beaten at the end. 7

GETTY IMAGES

5/24 Cesar Azpilicueta

Eager to help in attack but careful not to be caught out of position as PSG pressed. Unable to make impact as French side dominated to progress. 6

GETTY IMAGES

6/24 Cesc Fabregas

Knocked over by Motta and unable to exert influence as easily as he did in first half of season. Knocked off ball too easily by stronger visitors. 5

GETTY IMAGES

7/24 Nemanja Matic

First game in over a fortnight after last month's red card and aided defensive efforts. Crucial interceptions and strong tackles before being taken off. 6

GETTY IMAGES

8/24 Ramires

Energetic as ever, ferrying the ball between defence and attack, but did not offer as much imagination or spark as Willian might have. 5

GETTY IMAGES

9/24 Oscar

It was a challenge with him that resulted in Ibrahimovic being dismissed. Overreaction angered PSG players. Hooked at interval when on a booking. 6

GETTY IMAGES

10/24 Eden Hazard

Skipped through at will early on and hauled back by Matuidi to prevent breakaway near half-time. Showed no nerves with extra-time penalty. 7

GETTY IMAGES

11/24 Diego Costa

Caught in ribs but continued after treatment. Involved in running battle with Luiz and denied penalty when shoved by Cavani. Late tackle on Silva. 7

GETTY IMAGES

12/24 Best off the bench: Willian

Replaced Oscar after being left out for his compatriot. Almost caught out Sirigu at near post. Limited success with dead-ball delivery. 6

GETTY IMAGES

13/24 Salvatore Sirigu

Italian had little to do as PSG began brighter. Gathered from Oscar and Willian free-kick and strong arm denied Ramires. Not to blame for either goal. 6/10

GETTY IMAGES

14/24 Marquinhos

Cleared from Terry at end of first period and kept occupied with trickery of Hazard. Also posed problems with delivery from wide areas. 6

GETTY IMAGES

15/24 Thiago Silva

Caught Costa off the ball and allowed Chelsea attackers little room. Spoiled showing with needless handball before magnificent header for winner. 7

GETTY IMAGES

16/24 David Luiz

Warmly greeted and enjoyed battle with new home favourite Costa, fortunate to escape elbow. Booked for play-acting before powering in leveller. 6

GETTY IMAGES

17/24 Maxwell

Poor cross when in good position but stepped up after the break. Won corner with one cross-shot and played part in composed French back line. 6

GETTY IMAGES

18/24 Thiago Motta

Entered referee's notebook for dissent. Provided valuable extra line of cover for PSG, keeping threat of Chelsea attacks to minimum. 7

GETTY IMAGES

19/24 Marco Verratti

Classy touches and grew into the game as nerves among home side became evident. Half-hearted claims for penalty when caught by Ramires. 6

GETTY IMAGES

20/24 Blaise Matuidi

Booked for pulling back Eden Hazard before interval. Powerhouse who linked PSG attacks and more effective than Ramires' efforts in blue shirt. 7

GETTY IMAGES

21/24 Javier Pastore

Forced Courtois into fine low stop as visitors pressed before wasting second attempt. Rarely ceded possession and always forward-thinking. 6

GETTY IMAGES

22/24 Zlatan Ibrahimovic

Swede has habitually struggled against English opposition and that continued here. Harshly shown straight red card for strong challenge on Oscar. 5

GETTY IMAGES

23/24 Edinson Cavani

Scored equaliser in first leg and close in opening exchanges. Lucky not to cede penalty as he pushed Costa. Shot against post after rounding Courtois. 7

GETTY IMAGES

24/24 Best off the bench: Ezequiel Lavezzi

Took place of Matuidi in closing minutes as French side sought leveller. Almost made immediate impact with header at Courtois before Luiz's bullet header. 6
Mourinho said that there would not be wholesale changes to the team against Southampton tomorrow in the light of the elimination at the hands of PSG. He said that he had held a team meeting on Thursday morning at which many players had spoken and that they had now "closed the chapter" on PSG.
Mourinho said: "One thing is to be disappointed – another thing is to lose belief in the players. These are the same players who have been top of the league since day one. Not yesterday, or in August and since then up and down. [Top] since day one. Zero defeats in the Champions League."
Reuse content