The new version of Jose Mourinho that returned to Chelsea in June for Part II of his adventure in English football is, we are told, older, calmer and keen to play his part as an elder statesman of the game – and so it was he offered his services to the Football Association yesterday.
Not, as the governing body once hoped, as manager of the England team, but as a potential star witness for Greg Dyke's commission that will try to unite the national game to produce sufficient good young English footballers to keep the national side respectable.
The pledge to help England in his capacity as manager of one of the country's leading clubs was one Mourinho made in the summer but this was him putting his money where his mouth was. To the extent that he refused to discuss any detail of his thoughts on the topic, but would save them for a "private discussion" with the FA chairman.
Mourinho is in the unusual position of having a major personal stake at both ends of the great youth development supply-line. He is manager of a club that was one of the architects of the Elite Player Performance Plan which has revolutionised academies and has spent more on its youth programme than any other. And he is also the father of 14-year-old goalkeeper Jose junior, recently signed to Fulham's academy.
Asked about the England team's future, Mourinho said that he "cared". "I want my players to be selected and give everything for the national team. I never tell a player with a small injury to stay and forget his national team. When the phone rings and it's the national side I take the call with pleasure. I want to help and support the academy to bring English players to the top. I care a lot.
"The only match I want England to lose is when they play Portugal. We have three players in the England team at the moment but if I could have four, five, six Chelsea players in the England team I would be happy. I would be more than happy to talk to Greg Dyke."
Of course, with Mourinho there is always the background strategy and at the moment it suits him to be the all-conquering coach back from his European adventures solemnly promising to respect all aspects of the English game. When it came to how few English players were bought and sold this summer, he had an interesting story to tell.
"Financially the situation is not so simple. I like a young player, a young English player. The market is closed but I asked the question [how much his club valued him at] to position myself. I am speaking about a very young player and in the market [valuation by his club] it is like he has 50 caps when he has none. The price for English players is very high. The market is very difficult."
Luke Shaw? Tom Ince? Will Hughes? Mourinho would not divulge the identity of the Englishman in question but no doubt the player's club are aware of who he is talking about. As for the bigger picture, Mourinho felt it had more to do with the healthy financial situation of many Premier League clubs who – as opposed to Spain (outside the big two) and Portugal – did not need to sell.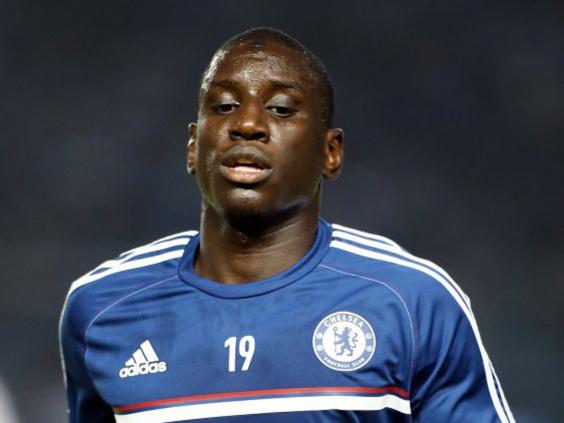 He takes Chelsea to Goodison Park today for the 5.30pm kick-off having not played a Premier League game for nearly three weeks but with a squad that is now fully fit. Even Tomas Kalas, who fractured his fibula, is expected back in training after the weekend. Nevertheless Chelsea's window did fall a little flat, having initially promised to pursue what would have been one of the transfers of the decade.
There was no Wayne Rooney, and the late addition of Samuel Eto'o, who is in the squad today, also necessitated the shipping out of Romelu Lukaku on loan, rather than Demba Ba, whom Chelsea would like to have offloaded. Arsenal would not pay the loan fee for Ba, however.
"The kid wants to play every weekend," Mourinho said of Lukaku. "I don't know if Roberto [Martinez] promised him that but he's more keen on that than competing with other big players every week. He's a great kid and that's why we didn't want to sell him."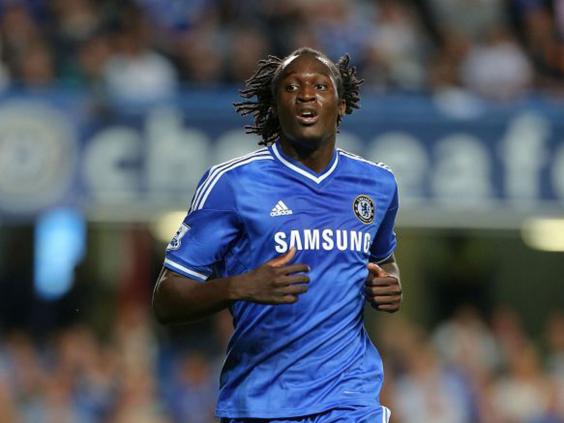 That said, Chelsea's trading lacked a marquee name. Although Mourinho proclaimed Tottenham, with their seven signings, the "kings of the transfer window" it was Arsenal who snared the biggest name, paying Real Madrid £42m for Mesut Ozil. So far Mourinho has been polite about his old enemy but he bridled at the suggestion that Arsenal have only just started spending money.
"I arrived in 2004 but I think when they [Arsenal] had Thierry Henry, Dennis Bergkamp and Marc Overmars they spent some money. Probably not £40m because times change – Mesut is good for them. I thought they were title contenders when the season started. I always liked their players. [Theo] Walcott is not a 17-year-old boy any more. [Jack] Wilshere is a starter for England. [Santi] Cazorla is a world champion. We are not talking about the young team we played in the Carling Cup final [in 2007]."
Ideally, Mourinho said, he would not have to sign or sell anyone come January, although you expect that  is one pledge he may well be  reneging on.