Jose Mourinho has been discussing the spending of Chelsea's Premier League title rivals again, suggesting that if Arsenal's spending over the last three or fours years is totalled up then "maybe you will find a surprise".
It comes after the Portuguese boss suggested that Liverpool and Manchester United are "buying the title".
Chelsea have been relatively frugal this summer by their standards, with only Asmir Begovic coming in to replace Petr Cech, Radamel Falcao signed on loan to replace Didier Drogba and the arrival of Brazilian youngster Nathan for £4.5m.
Arsenal's only significant acquisition is Cech, but despite the minimal activity at the Emirates, Mourinho believes their spending in the transfer market has been significant.
"I think they bought a fantastic goalkeeper and that is a position which is very important in a team," said Mourinho. "Every club is a club and we don't need to speak about them but if you add up the amounts clubs have spent in the last three or four years, I think maybe you will find a surprise.
"If you put (Mesut) Ozil plus Alexis Sanchez, plus (Calum) Chambers, plus (Mathiue) Debuchy you will maybe find a surprise."
It's an Arsenal squad Mourinho expects to challenge his own side for the title.
"It's a fantastic squad; lots and lots of good players, a fantastic goalkeeper. I think they are more than ready to be a title contenders."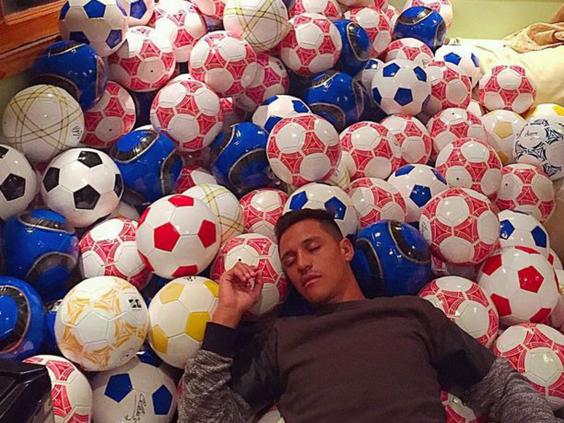 Asked if Arsene Wenger should be challenging for the title this season, Mourinho said: "I think everyone of us. We have five teams who will play for the title, only one will win and one of us will be playing Europa League in two years. That is the reality: five teams for one title and five teams for four Champions League positions. Only one will be champion and one in Europa league."
When pushed on whether he thought Arsenal get away with spending large amounts of money, Mourinho suggested reporters get their calculators out in relation to the Gunners, Chelsea, Manchester United and Liverpool.
"This is the easiest thing to do – I don't do it. Get a calculator. That is the easiest things, it leaves no space for speculation. If you want to be honest, objective and pragmatic it is the easiest job for a manager or journalist to do. If a manager is interested he can do it. I am not. But Diego Costa plus, Fabregas plus Begovic; Schneiderlin plus; Alexis Sanchez plus this one; Benteke plus Balotelli plus this one. It is easy and objective."
A recent study showed that over the last decade, Mourinho has spent more than any other manager.
Chelsea take on Arsenal on Sunday in the Community Shield at Wembley.