Jose Mourinho has returned to the debate over whether referees are placed under undue pressure when taking charge of certain teams, as he waits to hear his fate from the Football Association over his allegations that there is a "campaign" against Chelsea.
Mourinho began his Friday press briefing by explaining that he did not attend last week because he was not in a position to moderate his words in the light of the FA charge for comments he made after the defeat to Southampton on 28 December. "I am in the conditions to control myself," Mourinho said today. "One week ago I couldn't control myself. To [avoid] putting myself in bigger problems we decided not to speak".
Nevertheless, the Chelsea manager was still outspoken on what he saw was the key issue facing referees in the Premier League. He said: "To be fair I think the [English] referees' standard is good and if … people did what I did to work in three other countries you would realise the refereeing standard is good. What maybe is not is the reactions and the influence that you can have on their stability to referee this team or that team. That is a completely different story. But I think the standard of refereeing is good."
Chelsea: The players linked with a move to Stamford Bridge this month
Chelsea: The players linked with a move to Stamford Bridge this month
1/12 Gareth Bale (Real Madrid)

Newspapers in Spain report that Chelsea had a mammoth £102m bid rejected for Real Madrid's Welsh winger. It seems unlikely given the Blues' adherence to FFP, while Los Blancos claim they do not want to sell.

Getty

2/12 Andrej Kramaric (Rijeka)

The Croatian striker is attracting interest from across the Premier League with Tottenham and Leicester also interested in his services. The Foxes even had a bid accepted but the 23-year-old rejected a move to the King Power Stadium. Kramaric has 28 goals in just 30 matches for Rijeka this season.

Getty Images

3/12 Paul Pogba (Juventus)

The former Manchester United midfielder has become one of the most sought-after players in world football during his spell at Juventus. Still only 21, the Frenchman, who has drawn comparisons with Patrick Vieira, has helped Juventus to titles in both his seasons in Serie A, while he impressed the world at the World Cup. Could cost upwards of £40m, but Juventus have claimed that he won't be leaving during the current transfer window as they want to build 'a team of champions'.

Getty Images

4/12 Kwadwo Asamoah (Juventus)

The Ghanaian utility man can play on the left wing, central midfield, left-back and as a wing back and has become a crucial part of Juve's recent success. The Blues are linked with a £24m move for a player who would bolster their squad.

Getty Images

5/12 Kevin Strootman (Roma)

Manchester United and Chelsea are both believed to be interested in the Dutch midfielder, 24, who has played only three matches this season as he continues to recover from a serious knee injury he suffered in January. At his best, Strootman is a brilliant box-to-box threat.

Getty Images

6/12 Marco Reus (Borussia Dortmund)

Just about every top club in Europe is chasing the German star, who looks destined to leave struggling Borussia Dortmund at the end of the season. But with Real Madrid, Barcelona and Bayern Munich potential suitors, it may take a lot to convince the 25-year-old to come to Stamford Bridge.

Getty Images

7/12 Raphael Varane (Real Madrid)

A long-term target and personal favourite of Jose Mourinho's, Varane is already one of the world's best defenders. Classy in possession, a gifted athlete and smart reader of the game, Real Madrid would be foolish to allow the 21-year-old to depart.

GETTY IMAGES

8/12 Karim Bellarabi (Bayer Leverkusen)

The German international is one of two Bayer Leverkusen players Chelsea scouts watched in the Champions League in midweek. Bellarabi, 24, is a pacey winger who has scored an impressive seven goals and added five assists for Leverkusen this season. With Mohamed Salah failing to get into the first team, Bellarabi might be seen as a perfect replacement for the Egyptian.

Getty Images

9/12 Hakan Calhanoglu (Bayer Leverkusen)

The other Leverkusen player Chelsea scouts watched is a Turkish international born in Germany; the 20-year-old playmaker has also impressed for Roger Schmidt's team with six goals and four assists this season. Like Bellarabi, he would be considered one for the future rather than a first-team regular straight away.

Getty Images

10/12 Anderson Talisca (Benfica)

Chelsea were interested in the 20-year-old Brazilian in the summer but would not have been able to get a work permit for the former Bahia forward. He has flourished at Benfica, with nine goals this season with the club six points clear at the top of the Prineira Liga. Unlikely to move in January but a long-term target.

Getty Images

11/12 Munir El Haddadi (Barcelona)

The brilliant teenager is unlikely to be allowed to leave Barcelona as he likely has a bright future ahead. At just 19 has become a regular on the bench and in the first team for Luis Enrique.

Getty Images

12/12 Juan Cuadrado (Fiorentina)

One of the hits of the 2014 World Cup, Cuadrado has put himself firmly on the radar of a number of clubs including Chelsea. Wolfsburg's reported interest in Andre Schurrle could lead to the Blues moving for Cuadrado to replace the German, but if Schurrle stays then any deal in January is unlikely.

GETTY IMAGES
Asked what could be done to address that issue, Mourinho replied, "To be fair with everybody and look to everybody with the same eyes and don't put pressure on the referees about their decisions. They [referees] must feel free, they must feel like the players. The players to express themselves they must feel free, happy, no pressure, best stability to play football. With them [referees] it has to be exactly the same thing. They have to enjoy the matches and doesn't matter which match and doesn't matter which opponent. It is also important for them."
Earlier in his press conference, Mourinho had been asked whether he had more chance of getting off his FA charge than he did winning the manager of the month title that eludes him so often. He said he had no chance of winning either.
He said: "I don't have to repeat what I said already. We are not against the referees. We understand the job is not an easy one. I'm happy to admit my mistakes. So when I spoke with Kevin Friend [after the Watford game] and realised it was my mistake and not his mistake, I was more than happy to apologise. There are no problems. The reality is that every decision is going against us and results have been affected by that. [It is] far from us, very far from us, to put any doubt about the honesty of the people."
Mourinho was asked whether he had accused Phil Dowd of being "too fat to referee" after the defeat to Tottenham. "I go to the referee's dressing room before the game and after the game. When I go before, I go with both captains and the other manager or the assistant. It depends on what they do. What we speak there is between us and stays there.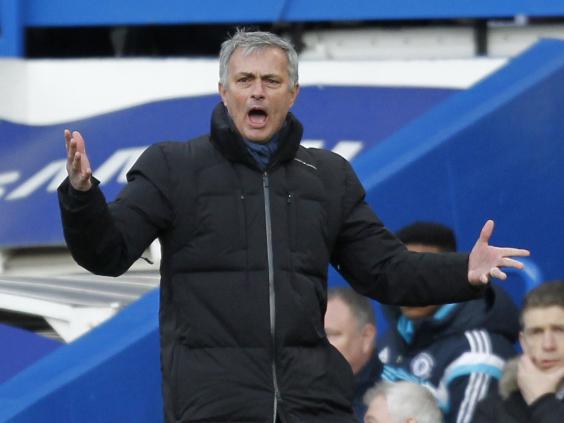 "After the match we can go 30 minutes after, sometimes we go and the words are the normal ones: 'Well done, good luck for the next one and so on'. Other times we discuss, like men and like normal people, what happened in the game. When I go in that perspective, I have a big advantage, which is that I have seen already on TV which the referees they didn't.
"Many times when I go, I know what I am saying and they are surprised. After Southampton, I told [referee] Anthony Taylor after the match he had made a big mistake and I had seen it on TV. He was sad, he was sad, he was sad. He believed me. He told me 'Jose I didn't see it on TV … so you are right'. Yes, I am right. 'I made a mistake'. Yes, you made a big mistake. And with Phil was exactly the same thing. He made a big mistake and he was not happy about this mistake. But when I go, I go in a privileged position because I have watched on TV and they can't do that during the game."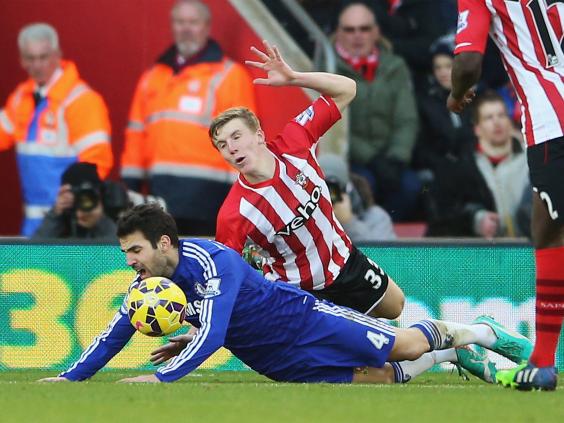 Mourinho said that goalkeeper Thibaut Courtois was back in contention to play against Swansea City tomorrow having missed the game against Newcastle with a finger injury that had left him just "85 per cent fit to play".