Jose Mourinho has explained away Chelsea's 3-1 defeat to Everton by saying everything went wrong for his side, even the computer during their tactical meeting prior to the match.
Having overseen the worst start by reigning champions since Blackburn in 1995, Mourinho said that the title was out of Chelsea's hands but assured fans that they wouldn't see their side relegated. He also denied he was under pressure, batting such suggestions away by saying that "refugees are under big pressure".
Mourinho was talking in the aftermath of his side's 3-1 loss to Everton at Goodison Park. It was a result that means after five games, last year's champions have just four points and trail league leaders Manchester City by 11 points.
"The results are the worst in my career," admitted Mourinho. "They are not adapted to my quality, my status, but I am coping well with the situation. I am not feeling pressure.
"I am the man for the job. I don't think there is better man who could come and do my job."
Asked specifically if he was under pressure, the former Real Madrid manager said: "No, no. I think the refugees are under big pressure."
After seeing his side undone by a Steven Naismith hat-trick, Mourinho said that everything that could go wrong, did go wrong for his side. "It is too heavy for the way the players started the game, finished the game and played during the game. Confidence is low [and it's] an unhappy team because of that result.
"Today the game was completely under control and every mistake we made we were punished. Every shot is a goal, every mistake is a goal.
"The moment is so negative that everything goes against us. At the tactical meeting we had this morning, even the computer broke. But of course it was not because of that that we did not win."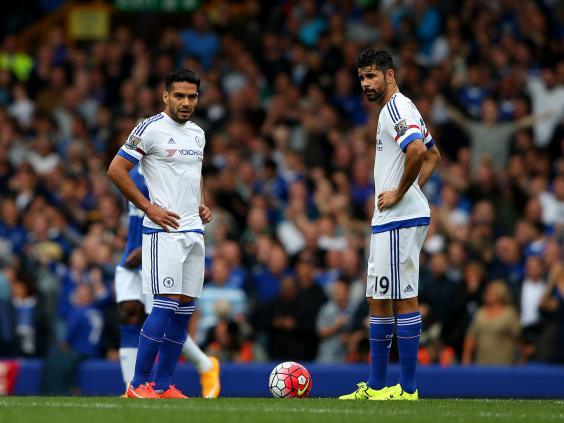 Some are questioning if Chelsea can get back into the title race considering they've already lost as many games as they did all of last season.
"It is out of our control," Mourinho said. "To win the title, it will depend on us to improve the results but also on other clubs who are above us to lose matches.
"Even if we win every game between now and the end of season, we still depend on other results."
But he said there was no chance of Chelsea being relegated: "Next year people can be sure Chelsea won't be playing in the Championship."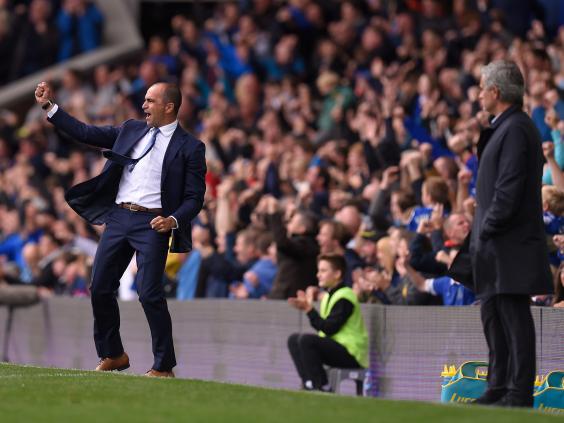 Next up for Chelsea is a game against Arsenal, who comfortably beat Stoke on Saturday.
"Chelsea can win the next match against Arsenal for sure," said Mourinho.
"We need to win a couple of consecutive matches. We need the players to smile again. We need the strikers to score goals, we need the central defenders not to make mistakes and be punished for that. We need confidence."
Reuse content