All footballers are vulnerable when a new manager arrives but Juan Mata would have  felt a little more vulnerable than most.
He had come to Manchester United on board a helicopter in the January transfer window of last year just when David Moyes' regime was starting to slide badly and the banner on the Stretford End proclaiming Sir Alex Ferguson's successor to be "The Chosen One" was beginning to look an embarrassment.
Mata was a huge statement of intent. He had won the World Cup with Spain, he had won the European Cup with Chelsea, he had a silken touch. He would stop the slide. But the slide gathered pace and, three months after his arrival, the man who had paid a club record £37m for his services had been relieved of his duties.
Louis van Gaal, who succeeded Moyes, is famously no respecter of reputations. When he said early in his first season that he was quite capable of dropping Angel Di Maria or Radamel Falcao, despite the fact that one cost £59m and the other was being paid £265,000 a week, nobody believed him – until the teamsheets began being handed out at Old Trafford. Van Gaal could easily have consigned Mata to the wilderness but he did not. The Spanish  midfielder flourished.
"Every manager has his own way of working and with him it was more different than it was with any other manager," said Mata. "He said when he arrived that it was going to be difficult, especially at the beginning, but it is all about time and getting used to his way of working. I am talking about the number of meetings, the training sessions and the games.
"It is true that when a new manager comes to a club everyone starts from zero but I am quite happy with everything that is happening to me because I have a lot in common with his way of playing football."
8 players that almost signed for Manchester United
8 players that almost signed for Manchester United
1/9 8 players that Sir Alex Ferguson almost signed for Manchester United

Sir Alex Ferguson's new book 'Leading' not only reveals the secrets behind the former Manchester United manager's success, but also lifts the lid on the transfers that nearly were. Here are eight players Ferguson almost managed to coax to Old Trafford with explanations from the man himself as to why they didn't quite work out.

GETTY IMAGES

2/9 Ronaldo

"We wanted to sign the Brazilian striker from Cruzeiro in 1994, but we could not get a work permit and he went to PSV Eindhoven."

Getty Images

3/9 Petr Cech

"I went to see him in 2003 for Rennes. We thought Petr was a bit young for the bruisers in the Premier League."

4/9 Didier Drogba

"We went to check him out [at Marseille] but the club wanted £25million and Chelsea moved in for the kill before we had made up our minds."

Getty Images

5/9 Thomas Muller

"He was a ten-year-old when we heard about him. We had him watched and the following day he committed himself to Bayern Munich."

GETTY IMAGES

6/9 Sergio Aguero

"His agent was demanding a price we were not prepared to pay..."

Getty Images

7/9 Raphael Varane

"In 2011 I hurtled down to Lille. Zinedine Zidane got wind of this and somehow scooped him up for Real Madrid."

Getty Images

8/9 Lucas Moura

"We offered £35million but Paris Saint-Germain signed him for £45million."

GETTY IMAGES

9/9 Mario Balotelli

"In 2010 I briefly flirted with the idea of signing Mario Balotelli, the talented but controversial Italian striker. I did my homework on him, speaking to a few Italian contacts, but the feedback I got confirmed it was too big a risk."

Getty
Van Gaal's way was never better demonstrated than in United's third goal at Southampton last Sunday, finishing off a move that contained 45 separate passes. The play built up like a symphony moving slowly across a pitch that was half sunlit, half in shadow, before reaching a climax. You feel Van Gaal would have taken the DVD home and treasured it, like some would a first print of Casablanca.
"That was a great example of having possession with meaning," Mata said. "It wasn't just possession for possession's sake. It was a great example of how to manage the situation when you are winning away."
It was a victory that was settled by two goals by Anthony Martial, the teenager from Monaco signed for a fee of £36m that even Van Gaal thought steep but who has now found the net in his first two league games for United. Only two others have done that and Martial might be  better than either Louis Saha or Ian Storey-Moore.
"If you come from France to England, you would normally need time to settle down – and then there is the fact he is 19," said Mata.
"I can tell you as a Manchester United player how big this club is and how you feel the repercussions of everything you do. It happens to everyone. It happened to me when I came. It is all about not thinking about the transfer fee or the pressure, just performing well and doing your job – and he is doing that."
The job Mata has been doing just before we meet is a question-and-answer session at Wellacre Sixth Form College in Irlam, not far from United's training ground at Carrington. He is promoting the PlayStation Cup, which is designed to foster school football. Today, Wellacre are playing North Liverpool College.
A member of the away team, in a strong Scouse accent, asks about his most memorable game. "Are you are Liverpool fan?" Mata grins before talking about his two goals at Anfield in March. He admits he is glad David De Gea did not leave for Real Madrid because who else would he beat at table tennis – Mata is an expert at the sport. The music in the dressing room is "whatever Ashley Young puts on" and he does not hesitate when asked to name the best footballer he has played alongside. "Andres Iniesta".
They won the World Cup together. "Winning the World Cup is something that will always be inside your mind and inside your body," he says later. "Football is not about money but emotions. The day after we won it in South Africa was one of the most special days I have lived in my life.
"I remember flying to Madrid, arriving at the airport and seeing the whole country on the streets, waiting for you. I still get goosebumps if I talk about it. We were in a parade through Madrid and there were millions in the streets. It is something you cannot express in words, it is something you have to live and feel."
The one thing that could be said of the United dressing room at its peak under Ferguson was that it was full of men who understood what it was to win and knew how to go about it instinctively.
They have largely gone. Of the squad of 18 that travelled to West Bromwich Albion for Ferguson's final game in May 2013 only three have survived and at one stage it did not look like De Gea would last the summer.
Wayne Rooney was not part of that team at The Hawthorns. Ferguson had exiled him and he would have known Moyes would be replacing the great helmsman. Moyes, the man with whom Rooney had fallen out with terminally at Everton. Moyes, the man who had successfully sued him for libel. In the event, just like Mata and Van Gaal, the relationship was excellent.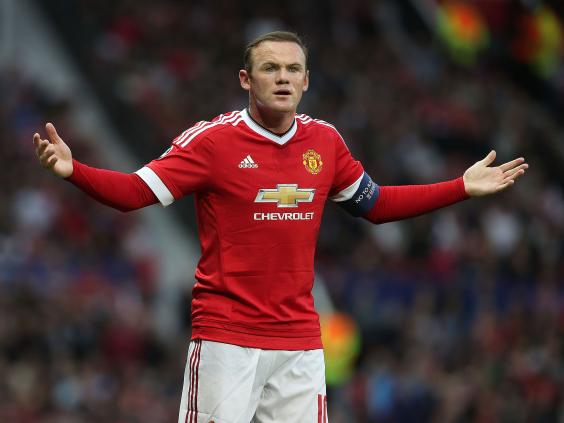 Mata says he feels comfortable in Manchester. There is a sizeable Spanish contingent at both Manchester clubs and he has known David Silva since their time at Valencia together. Jesus Navas is another friend.
Mata is a footballer with a hinterland. There is more to him than just the game. When he was at Chelsea, he lived in an apartment by the Thames and would take himself off to Brick Lane, Borough Market and Notting Hill, rather than the obvious places for an international footballer.
"It's a different lifestyle here than in London," he said. "London is a very big city, Manchester is calmer. I live near the training ground so I do things around there in the countryside but I really like Manchester's Northern Quarter, where they have nice coffee shops and live music places.
"There is still a lot I want to achieve here. From the first day, I have felt appreciated. What I am looking forward to most is winning a trophy, because we haven't done so since I've been here – and there was a lot before I came."
Juan Mata was supporting the biggest grassroots football tournament in the country – the English Schools' FA PlayStation Schools' Cup. Since its launch, over 150,000 teams have been involved, playstationschoolscup.com
Reuse content